A40 TR Headset for PS4 & PC/MAC (Black/Blue)
A40 TR Headset for PS4 & PC/MAC (Black/Blue)
A40 TR Headset for PS4 & PC/MAC (Black/Blue)
A40 TR Headset for PS4 & PC/MAC (Black/Blue)
A40 TR Headset for PS4 & PC/MAC (Black/Blue)
A40 TR Headset for PS4 & PC/MAC (Black/Blue)
A40 TR Headset for PS4 & PC/MAC (Black/Blue)
A40 TR Headset for PS4 & PC/MAC (Black/Blue)
A40 TR Headset for PS4 & PC/MAC (Black/Blue)
A40 TR Headset for PS4 & PC/MAC (Black/Blue)
A40 TR Headset for PS4 & PC/MAC (Black/Blue)
A40 TR Headset for PS4 & PC/MAC (Black/Blue)
A40 TR Headset for PS4 & PC/MAC (Black/Blue)
A40 TR Headset for PS4 & PC/MAC (Black/Blue)
A40 TR Headset for PS4 & PC/MAC (Black/Blue)
A40 TR Headset for PS4 & PC/MAC (Black/Blue)
A40 TR Headset for PS4 & PC/MAC (Black/Blue)
A40 TR Headset for PS4 & PC/MAC (Black/Blue)
ASTRO A40 TR Headset for PS4 & PC/MAC (Black/Blue)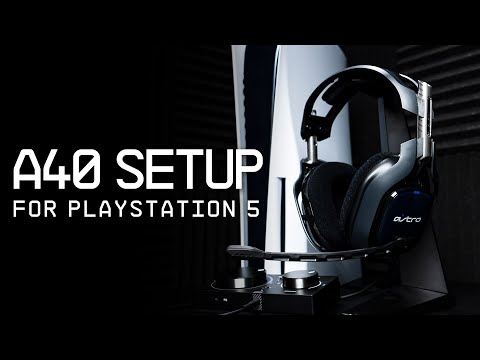 Product highlights:
PlayStation 4 and PC/Mac compatible
Tuned with Astro Audio V2
Superior fit & finish
Swappable Boom Microphone
Customizable Speaker Tags
Mod Kit Ready
Pay over time for orders over $300 with Affirm.
---
---
---
Need help deciding?
Contact us right now!
Call or chat with one of our experts.
In the box
ASTRO A40 TR Headset for PS4 & PC/MAC (Black/Blue)
ASTRO Gaming A40 TR Headset for PS4 & PC/MAC (Black/Blue)

A40 TR Headset
A40 TR Microphone
ASTRO Speaker Tags
2.0m A40 Inline Mute Cable
1.5m PC Splitter
Quickstart Guide
ASTRO A40 TR Headset for PS4 & PC/MAC (Black/Blue)
Play like a Pro! The ASTRO Gaming A40 TR Headset is the premier gaming headset for professional gamers, including esports athletes, content creators and live streamers. It was developed with esports athletes' to meet their rigorous standards for audio fidelity, comfort, and durability. Mod Kit Ready, the A40 TR adapts to any gaming environment. The A40 TR arrives as an open-back headset featuring a swappable precision mic and customizable Speaker Tags. For loud tournament environments, one can transform the A40 TR into a closed-back noise-isolating headset by adding a Mod Kit (sold separately) with sealed Speaker Tags, synthetic leather ear cushions, and a voice-isolating microphone.
*Please note that the MixAmp is not included.
*Please note: A40 TR Mod Kits are only compatible with A40 TR Headsets and not any other headsets.
Tuned with Astro Audio V2
ASTRO headsets are specifically tuned for gaming. We work closely with developers, pro gamers and streamers to deliver dialogue, music and in-game sounds as they were intended to be heard. ASTRO Audio V2 provides a neutral, smooth and extended frequency spectrum for detailed, true-to-life imaging. This means non-fatiguing highs, clear mids and tight distortion-free bass for balanced resolution.
Superior Fit and Finish
The A40 TR features lightweight yet rugged construction with premium materials for a pressure-free fit that won't overheat your head. The ear cushions feature cloth for maximum comfort, backed with synthetic leather for the best acoustic performance.
Swappable Boom Microphone
Highly sensitive uni-directional mic that focuses on your voice and minimizes background noise. It can be positioned on either side of the A40 TR headset.
Customizable Speaker Tags
Our patented magnetic Speaker Tag system lets you personalize your headset - purchase special editions or design your own using our online Speaker Tag Customizer.
Mod Kit Ready
Features synthetic leather noise-cancelling ear cushions, voice isolating mic, padded headband and closed back Speaker Tags.
Bult for PC, Laptop and Mobile Gaming
3.5mm jack provides compatibility with nearly any device including PC, most mobile phones and tablets.
Ratings and reviews
ASTRO A40 TR Headset for PS4 & PC/MAC (Black/Blue)
ASTRO A40 TR Headset for PS4 & PC/MAC (Black/Blue)
---