Antlion Audio ModMic Wireless Attachable Boom Microphone
Antlion Audio ModMic Wireless Attachable Boom Microphone
Antlion Audio ModMic Wireless Attachable Boom Microphone
Antlion Audio ModMic Wireless Attachable Boom Microphone
Antlion Audio ModMic Wireless Attachable Boom Microphone
Antlion Audio ModMic Wireless Attachable Boom Microphone
Antlion Audio ModMic Wireless Attachable Boom Microphone
Antlion Audio ModMic Wireless Attachable Boom Microphone
Antlion Audio ModMic Wireless Attachable Boom Microphone
Antlion Audio ModMic Wireless Attachable Boom Microphone
Antlion Audio ModMic Wireless Attachable Boom Microphone
Antlion Audio ModMic Wireless Attachable Boom Microphone
Antlion Audio ModMic Wireless Attachable Boom Microphone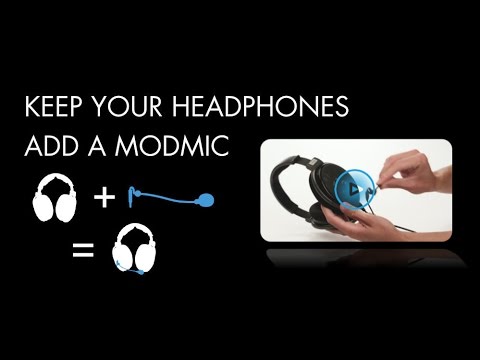 Antlion Audio ModMic Wireless Attachable Boom Microphone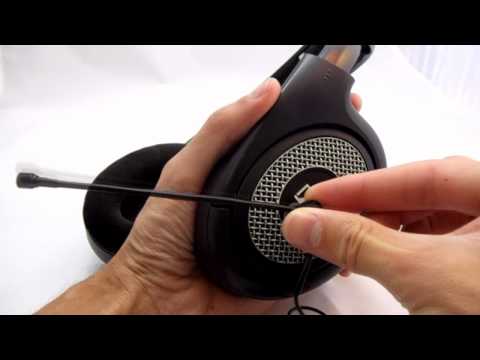 Product highlights:
Attach to any headphones with secure removable clasp
Best in class audio quality and latency
Delivers true DVD quality sound wirelessly
Qualcomm aptX Low Latency codec
Fully wireless with two microphone modes
Digital quick mute to instantly silence with tap of a button
Ships with charging cable, receiver extension, and more
Operates on Windows, Mac, Linux, or PS4
Pay over time for orders over $300 with Affirm.
---
---
---
Need help deciding?
Contact us right now!
Call or chat with one of our experts.
In the box
Antlion Audio ModMic Wireless Attachable Boom Microphone
Antlion Audio ModMic Wireless Attachable Boom Microphone
ModMic Wireless USB Receiver
USB-A Extension Cable for USB Receiver
USB-A To USB-Micro Charging Cable
2 X Base Clasps and Two Extra Adhesives
Foam Pop Filter
Hardshell Carrying Case
Instruction Manual
Alcohol Cleaning Pad
Antlion Audio ModMic Wireless Attachable Boom Microphone
ModMic Wireless redefines performance for an attachable boom microphone. Combining stunning audio, lightning-fast speeds, and all the most important details you expect, the ModMic Wireless is perfect for competitive gaming, streaming, recording, and more. Simply attach the ModMic to your choice of headphones for the ultimate headset. Thanks to embedded aptX Low Latency codec, experience enhanced speeds 5 times faster than standard Bluetooth. ModMic delivers a broadcast-quality signal unheard of in wireless microphones. The 12+ hour battery can be charged while in use. The elegant digital quick mute silences the mic instantly. This ModMic has everything except the wires!
Attach to Any Headphones
The patented Antlion clasp, now stronger than ever, keeps the mic securely in place, yet can be removed at any time. The perfect blend of freedom and security. Clasps are backward compatible with previous model clasps.
Unparalleled Quality
Delivering true DVD quality sound wirelessly, the ModMic Wireless has a sample rate six times higher than standard Bluetooth. The ModMic Wireless delivers a full 16bit, 48khz (DVD Quality) signal, while the new enhanced mic capsules produce a 20hz to 20khz frequency response range. Get the experience you'd expect in a wired desktop microphone, now totally wireless.
Incredible Speed Driven by Qualcomm aptX
Invest in the best. Qualcomm's aptX Low Latency codec powers ModMic performance. Utilizing aptX Low Latency codec, ModMic Wireless delivers the fastest speed possible over Bluetooth connections, making this perfect for PC Gaming, streaming, and office use. The ModMic dedicates the full bandwidth to the mic, resulting in a nearly invisible latency of only 34ms, 5 times faster than the average Bluetooth device!
Dual Microphone Modes
Two different microphone modes in one package! Use a unidirectional noise-canceling mode for loud environments or higher response to Omni-directional recording mode when quality counts. The Omni-directional mode features a wider frequency response range, perfect for recording and streaming. The uni-directional, noise-canceling mode provides a crisp, clear, signal but blocks out unwanted background noise.
Digital Quick Mute
The built-in quick mute instantly silences the mic at the press of a button. The USB receiver's status indicator light lets you know when you're muted, so you'll know for sure. Always in reach, this digital mute delivers quiet in an instant.
Charge-in-Use
With over 12 hours of battery life, you may never run out of juice. You can always charge the mic in-use with the included micro USB cable. The ModMic Wireless is always ready for gaming, work, and everything in between.
Included Accessories
Ships with charging cable, LED receiver extension, convenient travel carrying case, additional base clasps, and adhesive to use on multiple headphones.
Cross-Platform Compatible
ModMic Wireless uses a proprietary USB Type-A receiver which works on Windows, Mac, Linux, and Playstation 4 devices. Just plug and play!
Ratings and reviews
Antlion Audio ModMic Wireless Attachable Boom Microphone
Antlion Audio ModMic Wireless Attachable Boom Microphone
---