Aputure Light StormLS C120d II (A-mount)
Aputure Light StormLS C120d II (A-mount)
Aputure Light StormLS C120d II (A-mount)
Aputure Light StormLS C120d II (A-mount)
Aputure Light StormLS C120d II (A-mount)
Aputure Light StormLS C120d II (A-mount)
Aputure Light StormLS C120d II (A-mount)
Aputure Light StormLS C120d II (A-mount)
Aputure Light StormLS C120d II (A-mount)
Aputure Light StormLS C120d II (A-mount)
Aputure Light Storm LS C120d II (V-Mount)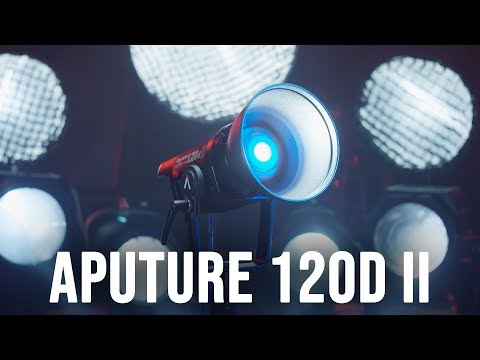 Product highlights:
Ultra silent fan, lower at 18dB
Dual cooling mode
5500K balanced temperature
CRI 96+ and TLCI 97+
Lightweight and portable
Dual power supply
Standard industrial mount
0-100% brightness control
Starting at $50/mo or 0% APR.
---
---
---
Need help deciding?
Contact us right now!
Call or chat with one of our experts.
In the box
Aputure Light Storm LS C120d II (V-Mount)
Aputure Light StormLS C120d II (V-Mount)

Hanging Column
Button Battery
AC-DC Adapter
Controller
Connecting Cable
Power Cable
Controller Box
Carrying Bag
Warranty Card
Product Manual
Aputure Light Storm LS C120d II (V-Mount)
The Aputure Light Storm LS C120d II Light (V-Mount) offers unique features and crystal clear results for all your photo and video needs. It is the perfect image partner with its ultra-silent fan, smooth control and powerful results.
Noise Control
The Aputure Light Storm LS C120d II Light is ideal for sensitive environments due to its silent nature. Even when the Apurture light storm is on its maximum output, it only produces 18dB noise and is perfect for film and video productions.
Easy Maneuvering
The Aputure Light's features a separated light control design which is operated from the controller box for greater illumination control. This is reasonably light weight and portable with a hand grip in the back for easier control of the lights direction.
Natural and Pristine Color
For the ultimate immaculate lighting, the COB120 features a CRI of 96+. In addition, the TLCI (Television Lighting Consistency Index) is rated at 97+ as well. With the great color and crystal light output, the Aputure Light Storm promises you beautiful and pristine results in any application.
Ratings and reviews
Aputure Light Storm LS C120d II (V-Mount)
Aputure Light Storm LS C120d II (V-Mount)
---