Aputure LS600D PRO Daylight LED Light (V-mount)
Aputure LS600D PRO Daylight LED Light (V-mount)
Aputure LS600D PRO Daylight LED Light (V-mount)
Aputure LS600D PRO Daylight LED Light (V-mount)
Aputure LS600D PRO Daylight LED Light (V-mount)
Aputure LS600D PRO Daylight LED Light (V-mount)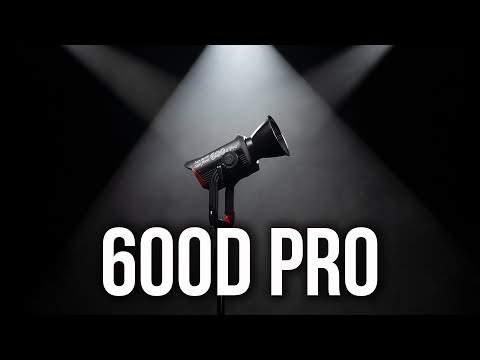 Aputure LS600D PRO Daylight LED Light (V-mount)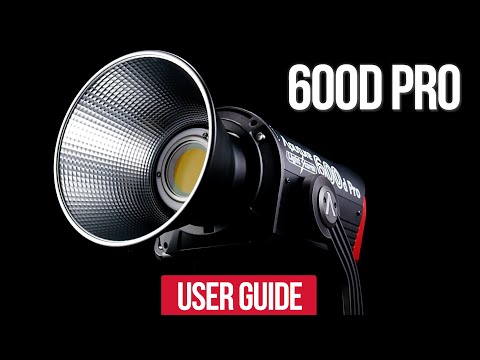 Product highlights:
9,300+ lux @ 3m with the F10 Fresnel
8,500+ lux @ 3m with the Hyper-Reflector
Comparable to a 1200W HMI or Joker 800
0-100% Stepless Brightness Control
CRI≥96, TLCI≥96, SSI (D55): 72
Dust & Light Rain Weather-Resistant
Multiple Control Methods
Dual Battery Plate Power Supply
Can Achieve Half Output & Max Power with 2x V-Mount Batteries
Charges Batteries When Plugged into AC Power
Supports 48V DC Input Power @ 15A
Starting at $171/mo or 0% APR.
---
---
---
Need help deciding?
Contact us right now!
Call or chat with one of our experts.
In the box
Aputure LS600D PRO Daylight LED Light (V-mount)
Aputure LS 600d Pro Light Storm Daylight LED Light (V-Mount)
Control Box
Hyper Reflector
NP-F Battery Plate Adapter
Weatherproof Head Cable
Neutrik AC Cable
VA Remote RC1+
Lightning Clamp
Rolling Travel Case
Limited 1-Year Warranty
Aputure LS600D PRO Daylight LED Light (V-mount)
Production Ready
Every aspect of the LS 600d Pro was designed with professionals in mind, with incredible output, a weather-resistant construction, a wide variety of power options, and professional level lighting controls, including Sidus Link, Art-net, and Wireless DMX. This is the LS 600d Pro, and it's ready to blow away traditional lighting.
Unmatched Brightness
Equipped with its native Hyper-Reflector, the 600d Pro can output 8,500 lux at 3 meters (10 feet). With the F10 Fresnel modifier, the combination can reach an illuminance of 29,300 lux at 3 meters in 15° spot. With a maximum power draw of 720W, the 600d Pro is on par with industry-standard HMI lights.
Resistance to Weather Environments
The LS 600d Pro is the first Light Storm fixture, and the first Bowens Mount LED to feature a weather-resistant design. Using waterproof fans, sealed internal structures, rubber caps for all ports, and weatherproof connectors, the LS 600d Pro can withstand various inclement weather environments.
0.1% Stepless Dimming
The 600d Pro is the first product in the Light Storm series to not only feature enhanced, smooth, stepless dimming but also light control in tiny 0.1% increments, ensuring that you get the exact amount of light that you need.
Pro Controls
In addition to its responsive on-board controls, 2.4G remote, DMX512 5-Pin XLR In and Out, and Sidus Link® app compatibility, the LS 600d Pro is the first-ever Aputure light to support ArtNet and LumenRadio wireless DMX compatibility.
Flawless Color
With high color accuracy measurements of CRI≥96, TLCI≥96, CQS≥95, and an SSI (D56) score of 72, the 600d Pro provides consistently accurate white light for indie filmmakers and professionals alike, upholding a color temperature standard of 5600±200K.
Smart Power
The LS 600d Pro utilizes the most advanced power system in the LED marketplace, featuring a standard 3-pin XLR 48V (15A) DC input, as well as multi-voltage V-Mount or Gold Mount battery plates, allowing users to high-output 14.4V, 26V, 28.8V* batteries.
Battery Charging Function
When the LS 600d Pro is plugged into AC power, it becomes the first fixture that can double as a high-intensity light and a backup charger for V-Mount & Gold Mount batteries. This revolutionary technology from the 600d Pro opens up a wide variety of options for any filmmaker.
4 Dimming Curves
The LS 600d Pro, like the other recent additions to the Light Storm lineup, has four different dimming curve options. Each of these dimming curves has a unique output behavior to tailor each light and its cues to each technician and situation at hand.
Built-in Lighting FX
The LS 600d Pro can utilize 8 different built-in light effects: Paparazzi, Fireworks, Lightning, Faulty Bulb, TV, Pulsing, Strobe, and Explosion. The 600d Pro also has the potential to expand further into the SidusPro FX ecosystem.
Active Cooling
The ultra-quiet and powerful heat-conducting fan allows the lamp to move large volumes of air to dissipate heat at ≤30 decibels at 1 meter, and does not cause excessive noise interference on your film set.
Run-and-Gun Operation
By using LED technology and separating the lamp head and control box, the LS 600d Pro's optimized lamp head weighs only 4.3kg (9.48lbs), making it lightweight enough to be suitable for baby pin light stands, with the same Dual Junior/Baby Pin found on the Nova P300c and the Spotlight Mount.
Bowens Mount
Continuing Aputure's philosophy of modular lighting control, the 600d Pro's Bowens Mount makes it compatible with Aputure's lighting modifiers like the F10 Fresnel, Light Dome II, Spotlight Mount, and Lantern 90, but also third-party accessories from companies like DoPchoice and Chimera Lighting.
Due to its intense output, the LS 600d Pro is not compatible with all modifiers in their original configuration.
Advanced UI
The LS 600d Pro is also the first Aputure fixture to utilize a detailed LCD screen interface, allowing users to making operating the light incredibly straightforward.
Durable Transport Case
The LS 600d Pro comes standard with a durable carrying case that features wheels and a telescoping handle, making transporting the fixture to and from set a breeze.
Sidus Link Ecosystem
Sidus Mesh integration allows the 600d Pro to be controlled from nearly any smartphone or tablet with the Sidus Link mobile app up to 400 meters away with the addition of other fixtures, including the Aputure LS C300d II, LS 300x, Accent B7c, MC, and Nova P300c.
Ratings and reviews
Aputure LS600D PRO Daylight LED Light (V-mount)
Aputure LS600D PRO Daylight LED Light (V-mount)
---