212007 1.jpg
212007 2.jpg
212007 3.jpg
Athlon Optics Ares BTR 4.5-27x5 Riflescope (Exp, SF, APLR3 FFP IR MIL Reticle)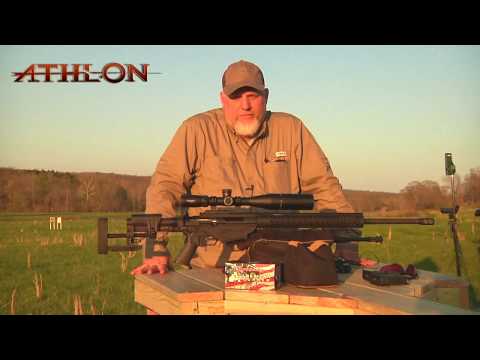 Product highlights:
4.5-27x magnification in 50mm objective lens
Illuminated APLR2 FFP IR MIL reticle
First focal plane reticle
30mm diameter 6061T6 aircraft grade aluminum tube
HD Glass gives you better light and sharper image
Fully multicoated optics with XPL Coating to protect lens
Waterproof, fogproof and shockproof
Starting at $77/mo or 0% APR.
---
---
---
Need help deciding?
Contact us right now!
Call or chat with one of our experts.
In the box
Athlon Optics Ares BTR 4.5-27x5 Riflescope (Exp, SF, APLR3 FFP IR MIL Reticle)
Athlon Optics Ares BTR 4.5-27x5 Riflescope (Exp, SF, APLR3 FFP IR MIL Reticle)
Manufacturer Lifetime Warranty
Athlon Optics Ares BTR 4.5-27x5 Riflescope (Exp, SF, APLR3 FFP IR MIL Reticle)
When you want the best features from the top-tier riflescopes but not break the bank, look no further than the new Ares BTR first focal plane riflescope family. This feature rich riflescope is set to take the market by storm. HD Glass and advanced fully multicoated optics deliver crisp bright images for taking long range shots. The one piece tube, precision-machined from aircraft-grade 6061-T6 aluminum will deliver precise, accurate results all day long. With a precise true zero stop feature, you won't find this product in the market at this price point, it just didn't exist until NOW! This Ares BTR 4.5-27x50 Model has the APLR3 first focal plane illuminated MIL reticle in it.
HD Glass
HD Glass gives you better light transmission, brighter, and sharper image.
APLR3 FFP IR MIL Reticle
APLR3 FFP IR MIL reticle can help you quickly determine distance, holdover positions, windage correction and leads for a moving target. Unique design of fine .2 mil hash mark increments from center all the way to four directions.
Fully Multicoated
Fully Multicoated optics effectively reduce reflected light and increases the transmission of light giving you a brighter image than normal single coated lenses.
XPL Coating
XPL Coating gives you an extra protection on the exterior lenses from dirt, oil and scratches or anything else mother nature can throw at you.
Precision Zero Stop System
The system allows you to lock down your zero position and dial back to it with a sharp and precise stop right at your zero mark even if turning it in pitch-dark or blinded folded.
High Precision Erector System
The high precision erector system processed by high precision CNC machine with +/- 0.0001mm tolerance level to provide you the most accurate power settings and smoothest magnification change.
6061 T6 Aluminum
The 6061T6 aircraft grade aluminum tube with exceptional strength and superior mechanical integrity will protect these world class optics no matter what punishment you throw at it.
Exposed Tactical Direct Dial
Exposed Direct Dial Turrets for elevation and windage allow you to quickly make adjustment as you needed and engage your target within a blink of your eyes.
One Piece Tube Construction
Heat treated one piece tube gives the scope extra strength over multi-piece tubes. A one piece tube also is better at keeping moisture out thus keeping your scope fog proof for the life of the product.
Waterproof, Fog Proof and Shockproof
Waterproof to protect the scope in the harshest weather conditions or if accidentally submerged underwater, fog proof to allow you to immediately engage your target when you take your rifle to cold ambient temperature from warm inside, and shockproof with a robust mechanical system with special designs on both control and erector system that give you the ultimate recoil resistance to withstand 1000G recoil for 1000 times.
Argon Purged
Argon Purging uses the inertia gas with bigger size molecules to purge any moisture out of the tube, giving you better waterproofing and thermal stability.
Ratings and reviews
Athlon Optics Ares BTR 4.5-27x5 Riflescope (Exp, SF, APLR3 FFP IR MIL Reticle)
Athlon Optics Ares BTR 4.5-27x5 Riflescope (Exp, SF, APLR3 FFP IR MIL Reticle)
---