Atomos Shogun CONNECT 7-Inch Network-Connected HDR Video Monitor and Recorder
Atomos Shogun CONNECT 7-Inch Network-Connected HDR Video Monitor and Recorder
Atomos Shogun CONNECT 7-Inch Network-Connected HDR Video Monitor and Recorder
Atomos Shogun CONNECT 7-Inch Network-Connected HDR Video Monitor and Recorder
Atomos Shogun CONNECT 7-Inch Network-Connected HDR Video Monitor and Recorder
Atomos Shogun CONNECT 7-Inch Network-Connected HDR Video Monitor and Recorder
Atomos Shogun CONNECT 7-Inch Network-Connected HDR Video Monitor and Recorder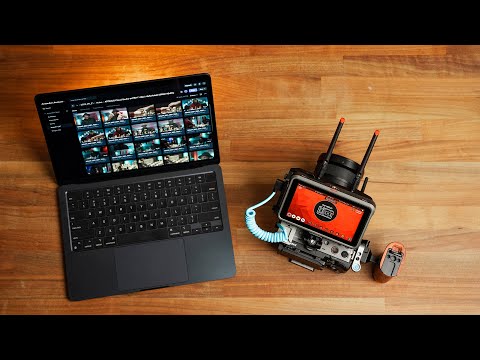 Product highlights:
Most powerful Atomos device for monitoring and recording
Compatible with digital cinema, mirrorless, and DSLR cameras
Professional video connectivity including 12G-SDI, HDMI 2.0
Monitor up to 8K HDR sources
Use AtomOS tools to perfect every shot
Record in a range of professional formats
Includes full support for Atomos Cloud Studio
Features a 7-inch 2000-nit screen
Compact and versatile
Starting at $118/mo or 0% APR.
---
---
---
Need help deciding?
Contact us right now!
Call or chat with one of our experts.
In the box
Atomos Shogun CONNECT 7-Inch Network-Connected HDR Video Monitor and Recorder
Atomos Shogun CONNECT 7-Inch Network-Connected HDR Video Monitor and Recorder
International Power Supply
7-Inch Protective Pouch
AtomX SSDmini Handle
MasterCaddy III With Screws
WiFi Antenna With Black Caps
RF Antenna
Antenna Storage Pouch
3.5mm Audio Jack to Jack Cable
Antenna Colored Caps (5 Pairs - White/Red/Yellow/Black/Green)
Antenna Mount Covers
Screen Cloth
Owner's Manual
Limited 1-Year Warranty
Atomos Shogun CONNECT 7-Inch Network-Connected HDR Video Monitor and Recorder
The Atomos Shogun CONNECT 7-Inch Network-Connected HDR Video Monitor and Recorder combines portable monitoring and professional RAW recording, with support for integrated and cloud-based workflows. It builds on the pedigree of the ground-breaking Shogun product line. Every detail has been redesigned from the ground up to make Shogun CONNECT the most powerful and versatile device Atomos has ever created.
Premium Experience
Featuring a super bright 7-inch 2000nit screen and multiple recording options, Shogun CONNECT provides a premium experience for HDR monitoring and RAW recording. In addition, it includes loop-through and cross-conversion functionality via its 12G SDI-IN and OUT interface. It supports SDI RAW inputs up to 6K at 30fps. It can simultaneously loop out standard YCC video via SDI and HDMI to multiple non-RAW compatible devices. As you would expect from an Atomos device, Shogun CONNECT combines high-quality monitoring and many different industry-standard recording formats. It also transforms digital cinema, mirrorless, and DSLR cameras into devices that support a range of advanced cloud-based workflows.
Redesigned Touchscreen
The new 7-inch, daylight-viewable, highly-responsive SuperAtom IPS touchscreen is perfect for outdoor use, even in direct sunlight. All the controls are there to perform the adjustments necessary to allow Shogun CONNECT to function equally well in darker environments.
Compact and Versatile
From individuals to large-scale cinema productions, CONNECT has been built to fit into any camera rig. It features a versatile mount that can be adapted to suit different industry-standard equipment from a wide range of manufacturers. Once locked in place the mount is highly secure and offers anti-rotation settings, so you can trust it to remain in place at all times.
A Complete Monitoring Toolbox
Shogun CONNECT offers a comprehensive range of monitoring tools including a waveform, focus peaking, false color, and frame guides to help you get the composition and exposure exactly right. The AtomOS software is so easy to use and the control it provides over your images for exposure, framing, or focus.
Powered for the Future
Shogun CONNECT is built around the latest Atomos silicon, the AtomIC3. The processor provides all the performance to handle the demands of the very latest cameras. It can manage higher frame rates and increased resolutions. Currently, the device supports the RAW output of various cameras up to 4K at 120fps via HDMI or SDI, with 8K ProRes RAW recording of up to 30fps exclusive to certain cameras.
Wireless Remote Control
The AtomRemote app for iOS and macOS offers an array of external controls for Shogun CONNECT. The app enables you to perform a range of configuration tasks and operations up to 15 meters away from the device via Bluetooth LE.
Wireless Timecode
Atomos AirGlu adds wireless timecode, sync, and control technology to Shogun CONNECT. AirGlu locks multiple Atomos devices or compatible cameras, audio recorders, and software applications together so that they share the same frame-accurate timecode. It is also able to relay recording, battery status, and disk capacity information to the server unit. Any AirGlu device can act as the server unit, which means you'll no longer need a huge budget or get involved in time-consuming post-production workflows to produce perfectly synchronized, multi-camera video.
Supported Resolutions and Frame Rates
To save space and support longer recordings, many cameras record compressed 4:2:0 8-bit video internally. If the camera is able to output video via HDMI, the quality can often be preserved in a 4:2:2 8-bit or 10-bit format. It can record more color information and immediately add value to your production with your existing camera rig. Additionally, if you're shooting Log footage, the ability to bypass internal compression will offer the best possible dynamic range.
Professional Codec Support
With flexible options for industry standard formats and RAW codecs, Shogun CONNECT records visually lossless 'hero' files that are ready for editing and proxy/sharable files that look great but are quick to upload. Shogun CONNECT is designed to be versatile and meet the requirements of your workflow.
HDR and LUTs
The 7-inch HDR touchscreen on Shogun CONNECT ensures that you always see an accurate representation of your image. You can check exposure and focus, apply custom LUTs, and zoom the picture to examine specific details.
Record without Limitation
The ability to record up to 8K using advanced edit-ready formats including ProRes RAW, ProRes, and DNxHD/HR requires fast, robust, and expansive storage. Shogun CONNECT supports removable SSD drives, which provide the space and sustained performance to meet these needs. AtomX SSDmini drives are more compact than standard SATA SSDs and offer an affordable alternative to an SD card of similar capacity or performance. They support up to 4TB storage, sequential read speeds of up to 550MB/s, and write speeds of up to 500MB/s.
The Future of Production
Atomos Cloud Studio is a collection of online video production services that represent a radical innovation for all video creators, streamers, and filmmakers. Cloud Studio allows Atomos CONNECT devices to live stream to popular platforms like Facebook Live, Twitch, YouTube, and custom RTMP/S destinations.
Stream from Anywhere
Shogun CONNECT supports live streaming to a range of online services including, Facebook Live, Twitch, YouTube, and custom RTMP/S. With WiFi 6, Gigabit Ethernet, and the ability to join cellular hotspots all built-in, Shogun CONNECT helps filmmakers, streamers, and video content producers reach their audience from anywhere.
Ratings and reviews
Atomos Shogun CONNECT 7-Inch Network-Connected HDR Video Monitor and Recorder
Atomos Shogun CONNECT 7-Inch Network-Connected HDR Video Monitor and Recorder
---