Audio-Technica VM740ML MicroLine Nude Stereo Turntable Cartridge
Audio-Technica VM740ML MicroLine Nude Stereo Turntable Cartridge
Audio-Technica VM740ML MicroLine Nude Stereo Turntable Cartridge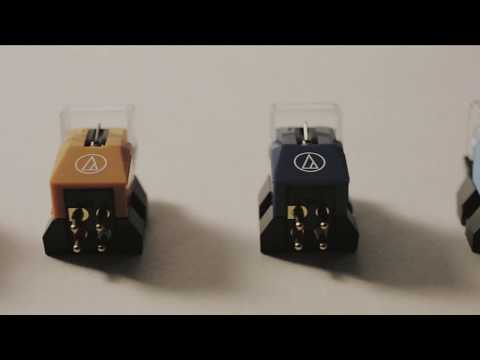 Product highlights:
2.2 x 0.12 mil MicroLine Cartridge
Fits 1/2" Mount Turntables
VM Dual-Magnet Design
Nude Square Shank Construction
Aluminum Tapered Pipe Cantilever
28 dB of Channel Separation
20 Hz to 27 kHz Frequency Response
Starting at $32/mo or 0% APR.
---
---
---
Need help deciding?
Contact us right now!
Call or chat with one of our experts.
In the box
Audio-Technica VM740ML MicroLine Nude Stereo Turntable Cartridge
Audio-Technica VM740ML MicroLine Nude Stereo Turntable Cartridge
2 x 5mm installation screws
2 x 10mm installation screws
2 x washers
2 x hexagon nuts
Non-magnetic screwdriver
Brush
Lead wire set
Audio-Technica VM740ML MicroLine Nude Stereo Turntable Cartridge
For over 50 years Audio-Technica has worked alongside leading figures in broadcasting and music to develop and hone a wide range of products with the highest level of audio. The Audio-Technica VM740ML MicroLine Nude Stereo Turntable Cartridge is a 2.2 x 0.12 mil MicroLine stylus phonograph cartridge designed for compatibility with 1/2" mount that will have you loving the true sound quality that only vinyl records can supply. It is housed in an die-cast aluminum alloy housing that reduces vibration and creates a natural electric shield for superior quality and long lasting results. It features a dual-magnet design to give you excellent channel separation and extremely low distortion for outstanding tonal and audio quality.
MicroLine Stylus
The Audio-Technica VM740ML cartridges' stylus features a 2.2 x 0.12 mil square shaped nude tip of the stylus cone with an aluminum tapered pipe cantilever. The MicroLine stylus duplicates the shape of the cutting stylus used to produce the original master disc to enable it to track portions of the groove other styli cannot reach, resulting in extremely accurate tracking of high frequency passages and ruler-flat frequency response within the audible range. The tip of the diamond allows a contact surface of around 115 μm2.
Dual Magnet Design
The Vertical Dual Magnet on the VM740ML Phonograph Cartridge uses the 90° V-Shape of the cutter head. Two transducer coils are mounted in each wall of the 90° record groove. The dual V Mount magnet configuration delivers outstanding channel separation, extended frequency response as well as superb tracking and low distortion, giving you outstanding tonal and sound quality. This style achieves more accurate tracking, excellent channel separation, high definition stereo image and extreme clarity across the audio spectrum. Paratoroidal coils improve generating efficiency in the durable low-resonance polymer housing.
Superior Sound
The VM740ML Cartridge has 2g of tracking force for just the right amount of pressure on the vinyl. With 28 dB of channel separation and a frequency response of 20 Hz to 27 kHz, you can be sure of accurate and detailed audio reproduction. A center shield plate enables the effective separation between the left and right channels, suppressing electrical crosstalk to below 40dB.
Ratings and reviews
Audio-Technica VM740ML MicroLine Nude Stereo Turntable Cartridge
Audio-Technica VM740ML MicroLine Nude Stereo Turntable Cartridge
---