Blackmagic Pocket Cinema Camera 6K G2 (Canon EF) with Sigma 18-35mm Accessory Bundle
Blackmagic Pocket Cinema Camera 6K G2 Canon EF) with Sigma 18-35mm Accessory Bundle
7eda39dd79d79d4a7c5aaadb281bc7dcf63bfccb3d90865c9a25ec0af11ea792-f549da47f16b526f.jpg
Sigma 18-35mm f/1.8 DC HSM Art Lens for Canon DSLR Cameras
SanDisk 128GB Extreme PRO 170 MB/s UHS-I SDXC Memory Card
Koah Canon LP-E6, LP-E6N Rechargeable Replacement 2600 mAh Li-ion Battery
KN-6FTHDMI4KWV_Alt.jpg
Blackmagic Design Pocket Cinema Camera 6K (Canon EF)
Blackmagic Pocket Cinema Camera 6K G2 (Canon EF) with Sigma 18-35mm Accessory Bundle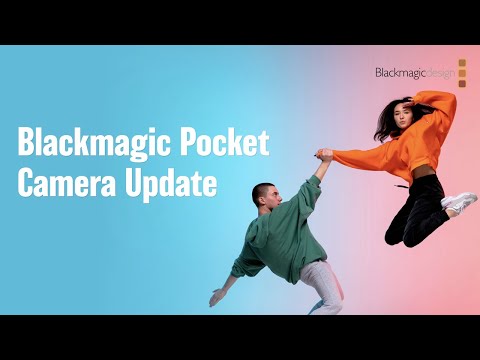 Product highlights:
Designed from carbon fiber polycarbonate composite
6144 x 3456 sensor with 13 stops
Dual native ISO up to 25,600
Compatible with a wide range of EF lenses.
Incredible low light performance
Standard open file formats
Adjustable LCD screen
Professional mini XLR inputs with 48-volt phantom power
Larger NP-F570 battery
Includes full DaVinci Resolve Studio
Starting at $247/mo or 0% APR.
---
---
---
Need help deciding?
Contact us right now!
Call or chat with one of our experts.
In the box
Sigma 18-35mm f/1.8 DC HSM Art Lens for Canon DSLR Cameras
Sigma 18-35mm f/1.8 DC HSM Art Lens for Canon
Petal-Type Lens Hood
Front Lens Cap
Rear Lens Cap
Pouch
Sigma 1 year North and South America Limited Warranty (3 year USA extended warranty for a total of 4 years from date of purchase.)
Koah Rechargeable 2250mAh Replacement Batteries for Canon LP-E6NH (2-Pack) and Dual LCD Charger
Koah Rechargeable 2250mAh Replacement Batteries for Canon LP-E6NH (2-Pack) and Dual LCD Charger
2 x Koah Replacement Batteries for Canon LP-E6NH
Koah Dual LCD Charger
Storage Case
Limited 3-Year Manufacturer's Warranty
2 X SanDisk 128GB Extreme PRO 200MB/s SDXC UHS-I Memory Card
SanDisk 128GB Extreme PRO 200MB/s SDXC UHS-I Memory Card
Limited Lifetime Warranty
Steren 6-Feet 4K HDMI High-Speed Cable with Swivel Head
Blackmagic Pocket Cinema Camera 6K G2
Blackmagic Pocket Cinema Camera 6K G2
Lens Turret Dust Cap
Camera Strap
30W Power Supply with Locking Connector and International Adapters
NP-F570 Battery
NP-F Series Battery USB Charger
Welcome Booklet
DaVinci Resolve Studio activation Key
Limited 1-Year Warranty
Blackmagic Pocket Cinema Camera 6K G2 (Canon EF) with Sigma 18-35mm Accessory Bundle
The Blackmagic Pocket Cinema Camera 6K features a Super 35 size sensor, 13 stops of dynamic range, and dual native ISO up to 25,600 for HDR images and incredible low light performance. External controls give quick access to essential functions, while the large 5-inch touchscreen makes it easy to frame shots, focus accurately and change camera settings. This bundle from Focus Camera includes the Blackmagic Design Pocket Cinema Camera 6K (Canon EF), Sigma 18-35mm f/1.8 DC HSM Art Lens for Canon DSLR Cameras, two SanDisk 128GB Extreme PRO 170 MB/s UHS-I SDXC Memory Cards, Koah Canon LP-E6 and LP-E6N Rechargeable 2000mAh Li-ion Battery and Charger, and Knox Gear Nylon-Braided 4K HDMI to HDMI Cable (6-Foot).
Sigma 18-35mm f/1.8 DC HSM Art Lens for Canon DSLR Cameras
Truly a revolutionary product, the Sigma 18-35mm 1.8 DC HSM is the first wide-angle to standard zoom lens to achieve a large aperture of 1.8. Designed specifically for APS-C sized sensors, the Sigma 18-35mm 1.8 translates to 27mm-52.5mm on 35mm camera. Tapping into Sigma's long history of lens innovations, the 18-35mm 1.8 DC HSM incorporates a wide glass molded aspherical lens with Special Low Dispersion (SLD) glass to compensate for aberrations and curvature at the widest angle. Internal focusing and zooming allows for more usability and functionality. The 18-35mm is ideal for landscape photography, portrait photography, still life photography, snap shots, casual photography, and close-ups and the Hyper Sonic Motor (HSM) ensures smooth, fast and accurate autofocusing. The use of Thermally Composite Material (TSC) reduces size and weight but increases accuracy of the lens construction. Its new Global Vision design works features compatibility with the Sigma USB dock for further customization. A 9 blade rounded diaphragm also creates beautiful background blur. The Sigma 18-35mm 1.8 DC HSM is a new benchmark in photographic history and a must have for every camera bag.
DC for Digital
Sigma's DG lenses are specifically designed to deliver the ultimate level of performance on full frame digital SLRs. Sigma DGs also maximize the abilities of 35mm SLR cameras and APS-C size DSLRs. Thanks to a complete and comprehensive approach to the correction of chromatic aberrations, you will experience incredible image clarity and smoothness. Specific attention was paid to helping eliminate color fringing often caused by lateral chromatic aberration, a problem that is magnified at high resolution in digital photography. DG lenses provide exceptionally high contrast along with subtle gradations in tone and color. Super Multi-Layer Coating, along with Sigma's optimized optical design work to reduce reflections between the image sensor and the lens surfaces. The large image circles of DG lenses mean there will always be enough peripheral illumination to avoid vignetting.
Art Lens
Engineered for those who see photography as a critical expression of self, our Art line offers sophisticated optical performance and abundant expressive power to deliver faithfully on your artistic vision.
Aspherical Lens Elements (ASP)
The aspherical lens complex allows freedom of design, improved performance, a reduced number of component lenses and a compact size.
Hyper Sonic Motor Focusing (HSM)
HSM lenses employ a motor powered by ultrasonic waves that produce a quiet, yet high-speed AutoFocus. You can enjoy high performance with low noise in a variety of shooting situations.
Inner Focus (IF)
To ensure stability in focusing, this lens moves the inner lens group(s) without changing the lens' physical length.
USB Dock Compatibility
The Sigma 18-35mm f/1.8 DC HSM Art Lens is compatible with a Sigma USB Dock - Use SIGMA Optimization Pro, a special software that updates the lens firmware and adjusts parameters, such as focus and full-time MF.
Koah Rechargeable 2250mAh Replacement Batteries for Canon LP-E6NH (2-Pack) and Dual LCD Charger
With the Koah Replacement Batteries for Canon LP-E6NH (2-Pack) and Dual LCD Charger, you can be sure you always have enough power to make it through the shoot. This Koah rechargeable lithium-ion battery and charger kit includes two 2250 mAh batteries and one dual USB charger with a high-definition LCD display. The batteries replace the Canon LP-E6NH. This kit allows you to quickly charge two camera batteries at the same time. It also comes with a storage case. All items meet or exceed OEM standards.
More Power
The LP-E6NH battery is rated at 7.4V and 2250mAh for a longer run time than the Canon original. Equipped with premium lithium-ion cells to provide maximum battery life, the batteries also come with a 3-year manufacturer warranty. The Koah batteries are completely compatible with all Canon original equipment, including the Canon charger.
Dual Charger
The dual charger features a 5V Type-C input port that can be employed universally, as well as an attached USB output cable for convenient on-the-go charging. The unit is compact, portable, lightweight, and suitable for travel. The dual charger features an input power of 5V 2.1A and an output power of 8.4V-1000mA. The charger works with original Canon batteries.
Compatibility
The LP-E6NH battery is compatible with numerous Canon camera models, including the EOS 5D Mark IV, EOS 6D Mark II, EOS 77D, EOS 7D Mark II and EOS RP.
SanDisk 128GB Extreme PRO 200MB/s SDXC UHS-I Memory Card
SanDisk's most powerful SD UHS-I memory card yet, the SanDisk Extreme Pro Memory Card delivers performance that elevates your creativity. With shot speeds of up to 140MB/s and UHS Speed Class 3 (U3) recording, you're ready to capture stunning high-resolution, stutter-free 4K UHD video. And, because your pace doesn't let up after the shots are in, it delivers up to 200MB/s transfer speeds for a faster postproduction workflow. Plus, it's built to withstand weather, water, shocks, and other less-than-ideal conditions so you can rest assured that it's good to go wherever your work takes you.
Improve Your Workflow Efficiency
With the innovative SanDisk QuickFlow Technology, this card optimizes performance for timesaving media offloads with quick transfer speeds up to 200MB/s. Pair it with the SanDisk Professional Pro-Reader SD and microSD to achieve maximum speeds (sold separately).
Shot Speeds Up To 140MB/s
With shot speeds up to 140MB/s this card is perfect for capturing the action as it happens, without missing a beat.
Perfect for 4K UHD Video
Sometimes speed is what you need. The SanDisk Extreme PRO SD UHS-I card delivers the performance to capture stunning, uninterrupted 4K UHD video.
Stunning Sequential Burst Mode Shots
Rated UHS Speed Class 3 (U3) and Video Speed Class 30 (V30), the SanDisk Extreme PRO SD UHS-I card lets you capture sequential burst mode shots without missing a beat.
Durability You Can Count On
It is built for and tested in harsh conditions. The SanDisk Extreme PRO SD UHS-I card is temperature-proof, waterproof, shock-proof, and X-ray-proof.
Recover Images You Accidentally Deleted
This card includes an offer for RescuePRO Deluxe 2-year data recovery software, which lets you restore images you accidentally deleted.
Steren 6-Feet 4K HDMI High-Speed Cable with Swivel Head
The Steren 6-Feet 4K HDMI High-Speed Cable with Swivel Head is a great HDM connection for 4K, Full HD resolutions, and speedy network connections. It supports resolutions beyond 1080p, up to 4Kx2K. It also supports high video bandwidth up to 18Gbps. The Ethernet Data Channel shares a high-speed network connection. HDMI® High Speed with Ethernet Certified. Full 3D resolution capable. 180-degree Swivel Connector on one side. Supports Audio Return Channel (ARC) and all digital audio formats with up to 32 audio channels.
Blackmagic Pocket Cinema Camera 6K G2
The Blackmagic Pocket Cinema Camera 6K G2 features a 6144 x 3456 super 35 high-resolution HDR sensor, dual native ISO, an EF lens mount, and direct recording to USB-C discs. It is a handheld 6K digital film camera with premium cutting-edge technology. This robust edition features a touchscreen that can be adjusted and a bigger battery for longer battery life. You can even add an optional OLED viewfinder.
Lightweight Carbon Fiber Polycarbonate Composite
The Blackmagic Pocket Cinema Camera's sophisticated design fits a remarkable amount of high-end digital film features into a handheld, miniature design. The camera has a multifunction handgrip with all controls for recording, ISO, WB, and shutter angle at your fingertips. It is made of a lightweight carbon fiber polycarbonate composite. The sensor is made to minimize thermal noise because it is a sophisticated digital film camera, enabling cleaner shadows and a higher ISO. Additionally, the huge 5-inch LCD enables precise focus at 4K and 6K HD. You also receive a heavy-duty lens mount, a built-in speaker, 4 shockproof microphones, and a retractable battery door.
Multifunction Grip with Fingertip Controls
The ergonomic design of the multifunction handgrip places crucial controls like the ISO, WB, and shutter buttons right at your fingertips. Even a scroll wheel for rapid iris changes is located under your index finger! You don't need to search through menus on a tiny screen to discover a command because there are other controls in addition to those available on a DSLR. The Blackmagic Pocket Cinema Camera includes user-assignable function keys that enable buttons for high frame rate, focus zoom, false color, and more. It also has easy-to-reach recording and still buttons that are situated exactly where you expect.
High-Resolution Cinematic Digital Film Sensor
The native resolution of the 6K models is 6144 x 3456. The 13 stops of dynamic range with dual native ISO up to 25,600 produce superb low-noise photographs in all lighting circumstances, whether you're shooting in direct sunlight or with absolutely no light at all. Additionally, the 6K models have a bigger Super 35 sensor, which enables shooting with anamorphic lenses and a shallow depth of field. All models allow for windowed shooting at 120 fps or up to 60 fps in full resolution.
Shoot Incredible High Dynamic Range Images
Dynamic range, which is expressed in stops, is the separation between an image's lightest and darkest areas. Due to their extraordinary 13 stops of dynamic range, pocket cinema cameras can capture more detail in an image's brightest and darkest tones than ordinary video cameras.
Dual Gain ISO for Exceptional Low Light Performance
The sensitivity of the image sensor is measured by ISO in digital film. Accordingly, it is feasible to shoot with natural light even at night because the higher the ISO number, the more sensitive to light the camera is. The Pocket Cinema Cameras have dual gain ISO up to 25,600, which means they are designed to keep the sensor's whole dynamic range while minimizing grain or noise in photos. For scenes with on-set illumination, the native ISO of 400 is perfect. When photographing in dimly lit areas, the secondary high base ISO of 3200 is ideal.
Post Production Friendly File Formats
Blackmagic Pocket Cinema Camera records using standard open file formats so you don't have to waste time transcoding media. You can use the included DaVinci Resolve Studio or any other post-production software you like because the files are compatible with all of them
Blackmagic Raw
Blackmagic RAW is a ground-breaking new format made to maintain the caliber of the sensor data from your camera as it was originally intended to be captured. Due to the extreme compression, noise, and strange artefacts added by video formats like H.264, the original sensor detail is permanently lost. Through the whole production process, from the camera to edit, color, and mastering, Blackmagic RAW solves this issue and provides you with breathtaking images with outstanding clarity and color. Additionally, it records camera settings as metadata so you can edit photos afterward and change the ISO, white balance, and exposure settings without sacrificing image quality.
Large 5-Inch LCD Monitor
The LCD screen on the Pocket Cinema Camera 6K G2 and Pro models has a more sophisticated HDR display and can be rotated up and down to make it simple to watch your picture from any position. Additionally, the HDR display on the 6K Pro variant is 1500 nits bright, making it perfect for usage outside in direct sunshine.
4 Built-in Microphones and Professional Audio Inputs
You won't ever need to carry around a separate sound recorder again because of the professional, high-fidelity audio recording integrated in. A tiny XLR input with 48 volts of phantom power is available on Blackmagic Pocket Cinema Cameras to connect professional microphones like booms and lapel mics. With the 6K Pro model's two small XLR connections, you can record two distinct audio tracks with two microphones without utilizing an additional mixer. The four built-in mics can capture high-quality sound in any environment thanks to their low noise floor, shock, and wind resistance, and shock resistance.
Power from Batteries,12V DC, and Recharge via USB‑C
The 6K G2 and 6K Pro models use larger NP-F570 batteries. A Locking DC power connector is used so you won't have to worry about losing power during a shoot. Plus the included AC plug pack can power the camera and charge the battery simultaneously. You also get a set of international socket adapters for worldwide use. Even the USB-C expansion port can trickle charge the battery, so you can use portable battery packs, mobile phone chargers, or laptops.
Ratings and reviews
Blackmagic Pocket Cinema Camera 6K G2 (Canon EF) with Sigma 18-35mm Accessory Bundle
Blackmagic Pocket Cinema Camera 6K G2 (Canon EF) with Sigma 18-35mm Accessory Bundle
---