Blue Microphones Snowball Microphone (Aluminum) with Headphones and Pop Filter
5c4fc72d99313a45539e8ee0c07ff55e09fa6091d184f79e4dd675431e84d9ea-933b26b30998f082.jpg
faa5329467351359dde03f76170853423ef2e6d196ded7a9c14a4b1583a31028-ba84a53e6810345b.jpg
Knox Gear TX-100 Closed-Back Studio Monitor Headphones
a2d19d05af875bd54575571a3c29dab478b11bf85906fbe6ff024d34e4e99305-7fa1053c8ac82544.jpg
c1ed99e77350a7fcd4923b017a325403004d876f9611f761d3fc4396a6813a44-f7037ac8a0958a52.jpg
ecca679dda2714db82e53a1f1f9ec41f5e9d47996927a83bd2e73fc60298073b-15a12ffdb3e32ed4.jpg
Knox Gear TX-100 Closed-Back Studio Monitor Headphones
Knox Gear TX-100 Closed-Back Studio Monitor Headphones
Knox Gear Closed Back Studio Headphones
Blue Microphones Snowball Microphone (Aluminum) with Headphones and Pop Filter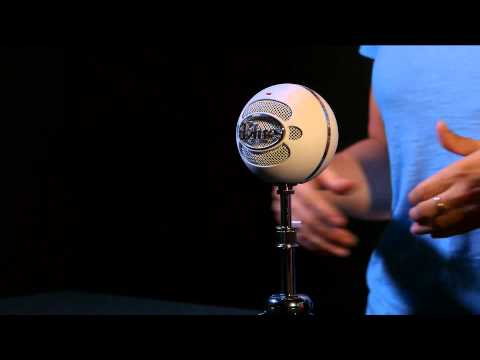 Product highlights:
Two-condenser-capsule design
Great for vocals, music, podcasts, gaming and more
3-Pattern Switch (Cardioid, Omni, cardioid with 10DB pad)
Stream live audio in stunning quality
PC & Mac Compatible (USB)
Cool Retro Design
Compact Size
Pay over time for orders over $300 with Affirm.
---
---
---
Need help deciding?
Contact us right now!
Call or chat with one of our experts.
In the box
Knox Gear TX-100 Closed-Back Studio Monitor Headphones
Knox Gear TX-100 Closed-Back Studio Monitor Headphones
1/4-Inch Adapter
Limited 1-Year Manufacturer's Warranty
Blue Microphones Snowball USB Microphone (Brushed Aluminum)
Blue Microphones Snowball USB Microphone (Brushed Aluminum)
Metal Mic Stand
USB Cable
Limited 2-Year Warranty
Knox Gear Pop Filter for Broadcasting and Recording Microphones
Blue Microphones Snowball Microphone (Aluminum) with Headphones and Pop Filter
Easily record voice overs, capture studio-quality audio for vocals and music and even stream with the Blue Microphones Snowball Microphone (Aluminum) with Headphones and Pop Filter from Focus Camera. Easily plug and play this microphone into your Mac or PC and you are ready to go! Focus Camera has bundled it with the Knox Gear Pop Filter for Broadcasting & Recording Microphones and Knox Gear TX-100 Closed-Back Studio Monitor Headphones.
Knox Gear TX-100 Closed-Back Studio Monitor Headphones
Introduce your ears to a world of crystal-clear, expansive, high-fidelity audio with the TX-100 Closed-Back Studio Monitor Headphones from Knox Gear. These adjustable over-ear headphones are engineered for exceptional comfort, superior sound quality, and convenient portability anywhere you go. These headphones include a 1/4-inch adapter and feature an extra-long 10-foot cord for versatility.
Noise Blocking Closed-Back Design
Experience a crystal-clear high-fidelity audio soundscape with these closed-back headphones from Knox Gear. The TX-100s isolate your ears from unwanted external noise, preserving your bubble (and maybe your sanity) in loud environments. Closed-back headphones are the ideal listening companion when you want to isolate the most amount of external noise possible while keeping your focus dedicated solely to your audio of choice. The closed ear cups reduce the amount of outside sound that can seep in, making them the perfect choice for commuting and general noisy environments.
Powerful Bass with Clear Mids and Highs
Knox Gear headphones are engineered for maximum dynamic range and superior sound quality. 50 mm speaker unit drivers are coupled with neodymium magnets to deliver deep, rich bass, clear treble and vocals, and crisp high tones.
For Recording, Music Production, Gaming
No matter what your passion is, Knox Gear is the gear for your ears. Trusted by both audiophiles and professionals in the industry. The TX-100s are the perfect headphones for studio recording, production, gaming, and pure musical enjoyment.
Creating Better Soundscapes
Powerful 50mm drivers and neodymium magnets combine to enhance the full spectrum of your audio experience – from deep, lush basses and clear, wide mids to crisp, artifact-free high-ranges.
Comfort Makes the Difference
You won't perform at your best or properly enjoy your music with hard, uncomfortable over-ears or earbuds. That's why we've designed the TX-100 with super soft, ear-pampering ear pads and an elastic headband that adjusts to fit comfortably over any hairstyle, hat, or head shape. Whether you need headphones for all-day head-grooving, long hours in the studio, or a marathon gaming session, Knox Gear is here.
Blue Microphones Snowball USB Microphone (Brushed Aluminum)
Capture studio-quality audio for podcasting, YouTube videos, game streaming, Skype calls, and music, with Snowball, the world's most popular family of USB microphones. Snowball and Snowball iCE feature industry-leading Blue condenser capsule technology to deliver natural sound directly to your desktop. And the simple USB connection and plug-and-play operation mean you don't need any extra gear—just plug right in and start recording and streaming in amazing quality.
Record Studio-Quality Vocals, Instruments, Podcasts, and More
Snowball USB microphones bring the same Blue heritage that powers the world's most elite studios and artists to your home setup, so you can achieve studio-quality sound on your desktop with ease. Snowball utilizes a unique dual capsule design to ensure rich, detailed sound for any project.
It Doesn't Get Any Easier
Want to get studio-quality audio quickly and easily? Done. The Snowball family's excellent sound quality and easy operation make them the industry-standard USB microphones for podcasting and desktop recording. And rightly so, with Snowball and Snowball iCE, you can record and stream stunningly detailed audio as soon as you rip open the packaging and plug it into your Mac or PC. It's as easy as…well…rolling a snowball, and you don't have to wear goofy mittens to use it.
From Video Games to Conference Calls
Snowball USB microphones are perfect for streaming live audio in stunning quality. Take your Twitch channel to the professional level with pristine audio. Host VoIP and conference calls without missing a single detail. Every Snowball computer microphone delivers precisely what you need to get the most out of your projects.
Use Your Favorite Software
Whatever your favorite podcasting and YouTube production software are Garageband, iMovie, Pro Tools, Audacity, you name it, Snowball and Snowball iCE will produce amazing results. Simply plug the mic into your Mac or PC and start down the path of your next project—no drivers required. See, we told you it was simple. Snowball and Snowball iCE are compatible with Windows 10, Windows 8 (including 8.1), Windows 7, Windows Vista, Windows XP (Home and Professional), and Mac OS X (10.4.11 or higher), and require a minimum of 64 MB of RAM.
Knox Gear Pop Filter for Broadcasting and Recording Microphones
The Knox Gear Pop Filter for Broadcasting and Recording Microphones is a guard used by amateurs and professionals to achieve clearer audio recordings by eliminating 'popping' sounds from P's and B's. It also keeps saliva from hitting the microphone. The included gooseneck clamp enables the filter to be placed in a variety of positions.
An Inexpensive Way to Improve Audio Quality
Whether you're a professional or amateur, adding a pop screen to your recording set up is a cheap and easy way to improve the audio quality of your recordings immediately. Pop screens diffuse wind and gusts of air expelled from your mouth when you speak to help eliminate the loud thuds that can occur when air hits the microphone. Eliminating these noises makes your recorded audio sound clearer and more professional to listeners!
Clamp Fits Most Microphone Stands
This pop screen's clamp is designed to fit most microphone stands and boom arms. The clamp's curved base wraps around mic stands to hold it in place and the rubber screw pad contours to the surface of what it's in contact with. Padding on both surfaces of the clamp protects your microphone from scratches and damage.
Fully Adjustable Gooseneck Arm
The pop screen is mounted on a flexible gooseneck arm that allows you to position it however you want. For extra support and stability during recording, the arm can be bent around the stand and mic. The arm is roughly 14 inches long so you can position the screen as close or as far away from the mic's surface as you'd like.
Large Surface Area
The screen is 6 inches in diameter and will diffuse bursts of air even if the source isn't directly in front of the microphone. This means you can conduct interviews with people who are sitting next to you without worrying about either of you causing pops or thuds. The large screen will also protect your microphone from saliva that might be expelled from your mouth as you talk.
Ratings and reviews
Blue Microphones Snowball Microphone (Aluminum) with Headphones and Pop Filter
Blue Microphones Snowball Microphone (Aluminum) with Headphones and Pop Filter
---