DJI RC 2 Remote Controller
DJI Air 3 Drone with RC-N2
DJI RC 2 Remote Controller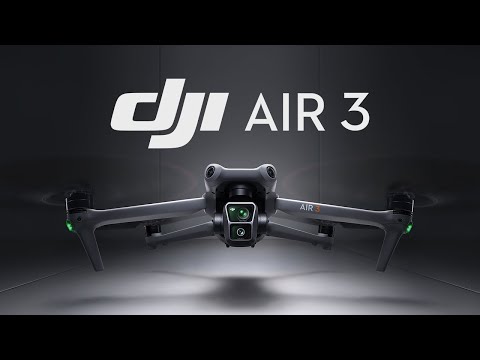 Product highlights:
Compatible with the DJI Air 3 Drone
Crystal-clear and low-latency video transmission up to 20km
Lightweight and compact form at 420 grams
5.5-inch FHD display with 1920 x 1080 resolution
O4 video transmission system
32 GB of built-in storage
Supports microSD card expansion
Enhanced CPU and GPU deliver ultra-smooth operation
---
Need help deciding?
Contact us right now!
Call or chat with one of our experts.
In the box
DJI RC 2 Remote Controller
DJI RC-N2 Remote Controller
DJI RC 2 Remote Controller
The DJI RC 2 is a camera-drone remote controller that offers a futuristic approach combined with a stunning design and excellent performance. It features a 5.5-inch FHD display and boasts the new O4 video transmission system, not to forget the completely new processor. The O4 video transmission system gives the user an extended range by use of an antenna system that has two transmitters and four receivers.
Advanced Processor
The DJI RC 2 remote controller has a new and advanced processor that features enhanced CPU and GPU performance to deliver ultra-smooth operation for a seamless flight.
O4 Video Transmission
The RC 2 is equipped with an O4 video transmission system that supports 2.4 GHz, 5.1 GHz, and 5.8 GHz frequency bands and has anti-interference capabilities. If you pair them up with drones that support O4, LIKE THE DJI Air 3, the RC 2 allows you to have crystal-clear and low-latency video transmission within a maximum range of 20 km.
Built-In and External Antennas
The DJI RC 2 has two built-in and two external antennas that support a dual-transmitter, quad-receiver system. This helps to multiply the number of transmitter and receiver antennas by two times when compared to its predecessor, RC. This setup enhances signal strength and improves transmission performance for smooth control and safe flights.
High-Definition Display
The DJI RC 2 has a 5.5-inch FHD screen with a resolution of 1920 x 1080 that is capable of maintaining 700 nits of high brightness.
Built-In Storage
The DJI RC2 has 32 GB of built-in storage that allows you to perform direct screen recording and caching. The remote controller even supports microSD card expansion for more storage.
Compact Form Factor
At 420 grams, the DJI RC 2 is lightweight and has a compact form despite having additional antennas, a cooling design, and enhanced video transmission performance. The light weight of the remote controller makes it easy to control effortlessly during a long-duration flight and offers a comfortable grip.
Ratings and reviews
DJI RC 2 Remote Controller
DJI RC 2 Remote Controller
---