DJI Osmo Action 3 Camera Standard Combo
DJI Osmo Action 3 Camera Standard Combo
DJI Osmo Action 3 Camera Standard Combo
DJI Osmo Action 3 Camera Standard Combo
DJI Osmo Action 3 Camera Standard Combo
DJI Osmo Action 3 Camera Standard Combo
DJI Osmo Action 3 Camera Standard Combo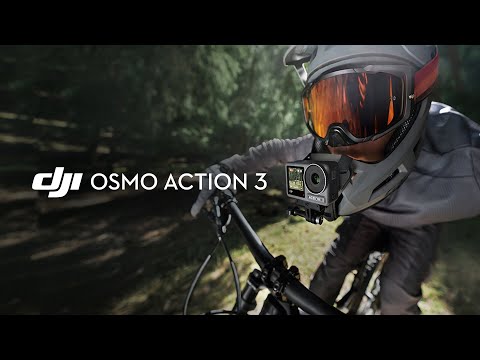 DJI Osmo Action 3 Camera Standard Combo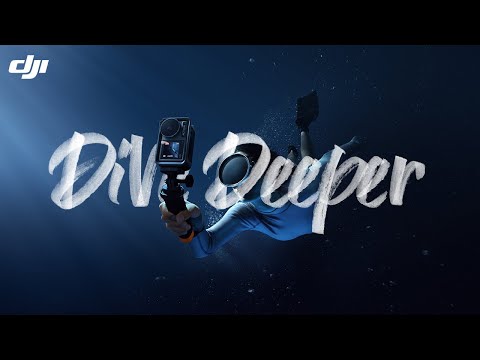 Product highlights:
4K/120fps and super-wide FOV
HorizonSteady
Cold-resistant and long-lasting
160-min extended battery life in cold conditions
Quick-release vertical mount
16m Waterproof
Dual touchscreens
Works with LightCut Video Editor app
---
Need help deciding?
Contact us right now!
Call or chat with one of our experts.
In the box
DJI Osmo Action 3 Camera Standard Combo
DJI Osmo Action 3 Camera Standard Combo
Osmo Action 3 Extreme Battery
Osmo Action 3 Horizontal-Vertical Protective Frame
2 x Osmo Action 3 Rubber Lens Protector
Osmo Action 3 Quick-Release Adapter Mount
Osmo Flat Adhesive Base
Osmo Locking Screw
Type-C to Type-C PD Cable
2 x DJI Logo Sticker
DJI Osmo Action 3 Camera Standard Combo
The DJI Osmo Action 3 Camera Standard Combo comes with a horizontal-vertical protective frame, an extreme battery, and various accessories that cover the majority of shooting situations. It has full-color touchscreens on the front and back for simple parameter and playback control and a quick-release design for simple mounting in both the horizontal and vertical directions. There has never been a better time to take action due to the latest developments in water resistance, battery longevity, and cold resistance.
Optimal Picture Clarity
Any moment can become a highlight. Capture experiences in dynamic, astonishingly smooth detail by shooting in up to 4K/120fps.
Superwide FOV at 155-Degree
Every scene is more enticing, immersive, and memorable when the FOV is extremely wide.
Calibration for Color Temperature
With color temperature calibration, see colors that are true to life. Even in challenging lighting conditions, such as when scuba diving or free diving well below the surface, Action 3's color temperature sensor intelligently adjusts white balance and AE for exceptionally realistic colors.
Safe and Effective
Solid impact resistance for secured connections. Innovative quick-release technology from Action 3 combines a strong magnetic force with an extra positioning clip to increase impact resistance. As a result, it is more than capable of handling intense situations. Additionally, it is simple to detach and adaptable enough to easily change settings and attachments.
3.0 RockSteady
The most recent version of RockSteady EIS, which can successfully eliminate camera shake in all directions, is powered by a new generation of intelligent stabilizing algorithms. It allows for filming at up to 4K/120fps and offers a steady, lifelike first-person experience.
Smart Stabilization
Camera shake is reduced in all directions thanks to this clever stabilization technology, which also horizontally corrects tilt at any angle. Thus, the video may maintain its horizontal level even after being rotated 360 degrees and subjected to significant bumps. Additionally, you may turn on HorizonBalancing, which stabilizes 4K/60fps video recording and corrects horizontal tilt within 45 degrees.
Move Upward
Mount it however you'd like. You may quickly switch to vertical shooting using the horizontal-vertical protective frame. Simply remove it, rotate it, and then reattach it.
Dual Touchscreens
The front screen supports frequently used touch control functionalities and is practical for vlogging and framing selfies. No more spinning the camera around to change settings, modes, or playback videos. The user interface adjusts as the camera is moved between a horizontal and vertical orientation. Additionally, the touchscreens are sensitive enough to be used with damp hands with ease.
Voice Input
When the Quick Switch button is briefly pressed, the camera will voice-broadcast the shooting mode it is in. The camera can be mounted on a helmet or another difficult-to-see object, but you can still properly select the desired mode and be sure you won't miss the action you want to capture. To the list of shooting modes, you can even add up to five sets of custom parameters.
Voice Command
Use only your voice to remotely operate your camera. Action 3's excellent recognition rate for voice commands allows you to stay focused in situations where your hands are occupied.
Stereophonic Records
Excellent audio quality produces more immersive outcomes. For more precise and focused sound recording, the reception direction can be changed. Action 3's hidden microphone even muffles wind noise, providing you with more audio recording confidence in windy or fast-paced environments.
Link External Microphones
The portable, simple-to-mount DJI Mic, which has a transmission range of up to 250 meters, is compatible with the Action 3. A Type-C to 3.5mm connection can be used to attach additional external microphones to Action 3.
Battery Life
Battery life is equal to your own. Action 3 pushes the battery capacity restrictions even further to enable 2.5+ hours of use. Complete experiences can be recorded on a single charge.
Speedy Charging
Do not keep waiting for power. The first action camera with native fast-charge support is the Action 3. It can be powered up to 80%, or enough for about two hours of shooting, in just 18 minutes.
Protection
Without the need for extra equipment, the camera body is fully suited for operation at depths of up to 52 feet.
Premium Material
High-Strength Glass is hydrophobic and drop-resistant. High-strength Gorilla Glass was used to make the front screen, rear screen, and lens protective cover. This glass is scratch and wear-resistant and can withstand drops of 1.5 meters. These three areas also have a hydrophobic coating, which rapidly repels water without compromising image clarity.
Withstands Extreme Weather Conditions
Who is frightened of the cold? Record continuously for up to 150 minutes at -20-degree-C (-4-degree-F) or lower. Action 3 deals with more than just frigid weather. It flourishes there.
Ratings and reviews
DJI Osmo Action 3 Camera Standard Combo
DJI Osmo Action 3 Camera Standard Combo
---