60cb650a59611c2f6f2b1aac71f9d498ae1044a534a7d9cfc050a9599c6eb854-1d4cb7f0eaca3526.jpg
1c58ae267942fad94d43e4b588eda9145558930dbb4f7a38f80d474732a517d3-d87dbf96830ca25b.jpg
10d36372cab08a72ff7b6c73f02bfd1e3a77ef15c4e49c971e092d70dd8a2cc5-7f7338ba4e64d811.jpg
bb44fbc89e9d6d0bf1913463d101bef21cd224e47edc16c33fbaf238e6333388-da7070bc795db584.jpg
bc1f60502b663109764ede44bc767889d76c69ec1fc045aefec61aa67aa16a6a-1ff327d16a90442c.jpg
c5b064a260465a5fb1f236656392a4b86267c3cdb3dbdb6e6c64eef04e7c507b-c6bce366d32d4456.jpg
e3bdfc9f72aedd32b587a13396c369a5608fa6823a1ead60cec36cc10354dec1-fc3abc2d72b702f7.jpg
Sony 42-Inch XR A90K 4K HDR OLED TV with Smart Google TV (2022)
Sony 42-Inch XR A90K 4K HDR OLED TV with Smart Google TV (2022)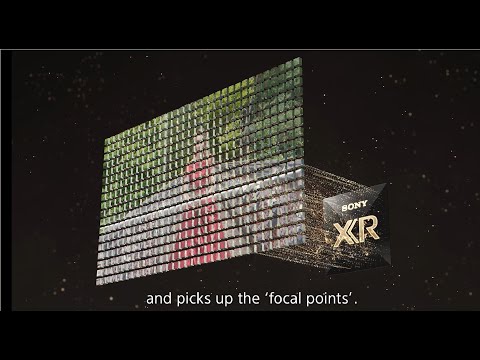 Product highlights:
Input lag as low as 8.5ms
BRAVIA XR exclusive features for the PlayStation 5
High-performance gaming with 4K/120
Billions of accurate colors for natural and beautiful picture quality
Enhanced by XR Triluminos Pro
Google TV with Google Assistant keeps your content all in one place
Stream from your Apple device with AirPlay 2 support
---
Need help deciding?
Contact us right now!
Call or chat with one of our experts.
In the box
Sony 42-Inch XR A90K 4K HDR OLED TV with Smart Google TV (2022)
Sony 42-Inch XR A90K 4K HDR OLED TV with Smart Google TV (2022)
Limited 1-Year Warranty
Sony 42-Inch XR A90K 4K HDR OLED TV with Smart Google TV (2022)
Enjoy thrilling pictures and sound on this compact Sony OLED TV, powered by Cognitive Processor XR. Take your gaming to a whole new level of immersion, even in a smaller size.
Next-Generation Picture and Sound with Cognitive Intelligence
Take vision and sound to the next level with Cognitive Processor XR. The revolutionary processor on Sony BRAVIA XR TVs reproduces content the way humans see and hear for an incredibly lifelike experience. It understands how the human eye focuses, cross-analyzing images to give real-life depth, extraordinary contrast, and beautiful vivid colors.
Pure Blacks for Real-Life Depth and Texture
The Cognitive Processor XR analyzes visual information and enhances pictures in the same way as your eyes focus so you won't miss a single detail in dazzling light or deep shadow. With XR OLED Contrast Pro, color and contrast are boosted in bright areas for exceptionally realistic pictures defined by absolute pure blacks and peak brightness.
The Screen is the Speaker
Acoustic Surface Audio+ uses special actuators to turn the screen into a multi-channel speaker. You'll hear a sound that precisely matches what's on-screen with pictures and sound in total harmony for a truly immersive experience.
Hands-Free Help from Google
With hands-free voice control built into Google TV, you can set aside your remote and simply use your voice to control your TV. Ask Google to find a specific title, search by genre, and get personalized recommendations on what to watch by saying, 'Hey Google, what should I watch?'. Even get answers on the screen, control smart home devices, and more.
Renew, Recycle and Reduce
The BRAVIA XR TVs are designed for immersive experiences with the environment in mind. We are committed to using less virgin plastic in the TVs and packaging. The A90K uses Sony-developed SORPLAS with a recycling rate of up to 85% in its rear cover. The unique backlight control technologies, BRAVIA CAM, and sensors not only deliver high picture quality but also reduce power consumption.
A Wide Color Spectrum for Real-World Shades and Hues
Powered by our Cognitive Processor XR, XR Triluminos Pro enables A90K to access over a billion colors and reproduce each one with the subtle differences seen in the real world. Together with our wide color gamut panel and human-centric processor, it can detect color from saturation, hue, and brightness to deliver natural shades in every detail.
All your Content Upscaled to 4K
With XR 4K Upscaling, you'll enjoy entertainment close to 4K quality, whatever the content or source. The Cognitive Processor XR accesses a vast amount of data, intelligently recreating lost textures and detail for real-world pictures.
Intelligent Motion Processing for Smooth, Fast-Moving Action
Powered by the Cognitive Processor XR, XR OLED Motion combats blur by detecting and cross-analyzing key visual elements on successive frames. It creates and inserts extra frames between the original ones so you can enjoy smooth and clear action, even in fast-moving sequences.
Ratings and reviews
Sony 42-Inch XR A90K 4K HDR OLED TV with Smart Google TV (2022)
Sony 42-Inch XR A90K 4K HDR OLED TV with Smart Google TV (2022)
---