Canon RF 85mm f/1.2L USM DS Lens
Canon RF 85mm f/1.2L USM DS Lens
Canon RF 85mm f/1.2L USM DS Lens
Canon RF 85mm f/1.2L USM DS Lens
Canon RF 85mm f/1.2L USM DS Lens
Canon RF 85mm f/1.2L USM DS Lens
Canon RF 85mm f/1.2L USM DS Lens
Canon RF 85mm f/1.2L USM DS Lens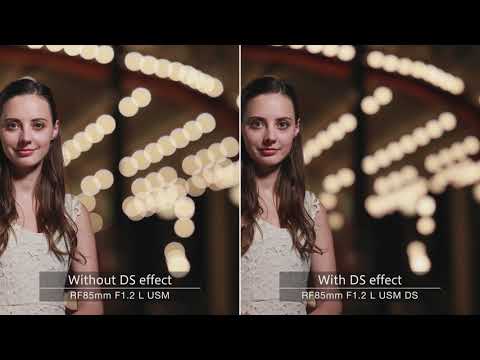 Canon RF 85mm f/1.2L USM DS Lens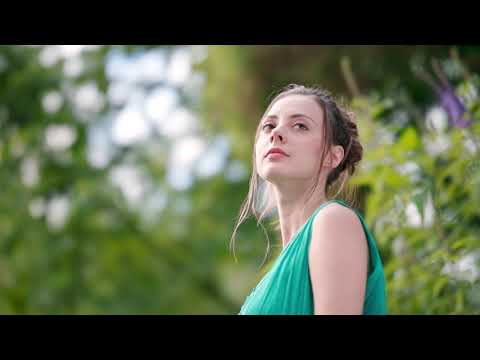 Product highlights:
Focal length: 85mm
Aperture: f/1.2
Canon RF-Mount lens
Full-frame format
Defocus Smoothing
BR (Blue Spectrum Refractive) optical elements in one location
One UD, one ground aspherical lens
Constructed with 13 elements in 9 groups
Fluorine coating, ASC, and DS coating (two surfaces)
Starting at $262/mo or 0% APR.
---
---
---
Need help deciding?
Contact us right now!
Call or chat with one of our experts.
In the box
Canon RF 85mm f/1.2L USM DS Lens
Canon RF 85mm f/1.2L USM DS Lens
Lens Cap E-82II
Lens Hood ET-89
Lens Pouch LP-1424
Canon RF 85mm f/1.2L USM DS Lens
Take stunning portraits that showcase beautifully smooth, eye-catching bokeh with the RF 85mm F1.2 L USM DS lens. Designed for the EOS R full-frame mirrorless camera system, this specialized, L-series lens follows in the footsteps of the RF 85mm F 1.2 L US lens, offering new Defocus Smoothing (DS) technology for smoother bokeh in wide-aperture images. Featuring a fixed 85mm focal length, bright f/1.2 maximum aperture and fast, highly-precise AF, the RF 85mm F1.2 L USM DS lens elevates the look of portraits, creating dreamlike, romantic images with softer edges in out-of-focus areas — all while maintaining tack-sharp focus of your subject. With Blue Spectrum Refractive Optics (BR) for reduced chromatic aberration, and a fluorine coating that prevents dust and water from entering the lens, the RF 85mm F1.2 L USM DS is a sophisticated choice for portrait, fashion, wedding photography and more.
Beautiful Bokeh with DS Coating
Great for portrait, wedding, and fashion imagery, the RF 85mm F1.2 L USM DS lens, with Defocus Smoothing, provides an even smoother bokeh and rendering of out-of-focus highlights, particularly when it's used at or near its maximum f/1.2 aperture. What you focus on will be very sharp, and the edges of background highlights will be smoother than the non-DS version of the RF 85mm lens.
High Image Quality and Bright Aperture
The RF 85mm F1.2 L USM DS lens distinguishes itself by not only maintaining incredibly high image quality, but also maintaining smoother edges even with a wide opening at its f/1.2 maximum aperture. With 13 elements in 9 groups and a 9-blade aperture system, the lens helps create intimacy and intensity in both photos and videos for impactful results.
Reduces Chromatic Aberration
Thanks to BR optics (Blue Spectrum Refractive Optics), the RF 85mm F1.2 L USM DS lens helps capture beautiful detailed photos with minimal chromatic aberration, while also providing stunning resolution. Excellent rendering performance can be achieved from the maximum aperture.
Close Focusing
With a minimum focusing distance of 2.79 ft./0.85m and a maximum magnification of approx. 0.12x, the lens is capable of capturing sharp and detailed images from various distances. Whether you're shooting portraits, still life or close-ups, the lens provides sharp images with minimal distortion and dramatic background blurring expressions.
Control Ring for Direct Setting Changes
The lens incorporates a control ring on the lens barrel that can directly adjust numerous settings including shutter speed, aperture, exposure compensation and more. Located towards the front of the lens and effectively adding a third dial to the main dial and quick control dial of the EOS R series cameras, the control ring has a tactile, easily distinguished surface and features a clicking mechanism that provides tangible feedback for confident use while looking through the viewfinder. For photographers and moviemakers who prefer a silent control ring, the clicking mechanism can be removed by a Canon service provider for a fee.
High-Speed Communication with the Camera
Designed to quickly process data, the RF 85mm F1.2 L USM DS lens features the 12 pin communication system inherent in all RF lenses. This helps to accelerate AF, Image Stabilization, the Digital Lens Optimizer and more, helping to simplify complex operations and provide a quick and reliable user experience.
Lens Information Display
As part of the EOS R system, the RF 85mm F1.2 L USM DS lens works with an EOS R series camera so that its lens information is displayed right in the viewfinder, making it easy to confirm the lens's focal length without looking away from the subject at hand.
In-Camera Digital Lens Optimizer
The EOS R system's 12 pin communication system enables the Digital Lens Optimizer, which works in-camera to combat aberrations and image deterioration, especially in the edges of the image frame when shooting at a large aperture. Data from the RF 85mm F1.2 L USM DS lens is transferred automatically to the camera body, facilitating near immediate correction for clear, detailed images.
Dust- and Weather-Resistant
For reliable performance even when weather conditions get difficult, the RF 85mm F1.2 L USM DS lens features dust- and weather-resistant construction in the lens mount, switch panel and all rings. Sealing is applied to lens joining sections, and switch panels to help prevent water and dust from entering into the lens.
Fluorine Coating
The RF 85mm F1.2 L USM DS lens features fluorine coatings on the front and rearmost surfaces to help prevent dirt and dust from sticking to the lens, making it easy to clean off smudges and fingerprints.
High Reliability and Durability for Professional Use
Like all L series lenses, the RF 85mm F1.2 L USM DS lens is built to endure the rigors of professional use. Constructed to be rugged, refined and precise, it can be operated intuitively so concentration can remain on the subject at hand.
Vibration Shock Resistance
Engineered to accommodate its optical system, the RF 85mm F1.2 L USM DS lens features L series level vibration shock resistance in the lens barrel, helping to maintain focus and settings even in turbulent situations.
Ratings and reviews
Canon RF 85mm f/1.2L USM DS Lens
Canon RF 85mm f/1.2L USM DS Lens
---