Catalinbread Karma Suture Germanium Overdive Fuzz Pedal
Catalinbread Karma Suture Germanium Overdive Fuzz Pedal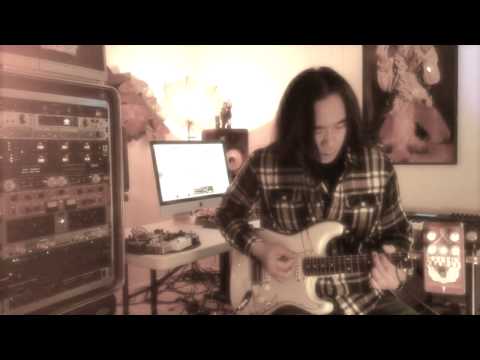 Product highlights:
Versatile fuzz pedal to be used in several applications
Features two controls harmonics and balance
Works great off of a 9V power supply
Follows the original recipe of a NOS germanium PNP transistor
Built on a rare circuit known as the harmonic percolator
Ability to play complex jazz chords
Pay over time for orders over $300 with Affirm.
---
---
---
Need help deciding?
Contact us right now!
Call or chat with one of our experts.
In the box
Catalinbread Karma Suture Germanium Overdive Fuzz Pedal
Catalinbread Karma Suture Germanium Overdive Fuzz Pedal
Product Manual
Limited 3-Year Warranty
Catalinbread Karma Suture Germanium Overdive Fuzz Pedal
The Catalinbread Karma Suture line was inspired by the rare Harmonic Percolator. Not just a clone, it has expanded the potential by adding the exclusive Density and Diodes controls coupled with months of fine-tuning to get everything just right. You'll find great sounds through the rotation of all the controls. No matter how you have the pedal set, the tone and response is always alive, sensitive to your every playing nuance.
NOS Germanium PNP Transistor
Germanium Karma Suture follows the original recipe of a NOS germanium PNP transistor coupled with a silicon NPN transistor for a sweet, smooth musical response. A mixed pair of germanium and silicon diodes completes the picture, giving you a warm, asymmetrical clipping response.
Two Controls
The original Harmonic Percolator had only two controls, 'Harmonics' and 'Balance' controlling the input level (fuzz) and the output level respectively. We kept these controls, renaming them with words that describe the attributes that they actually control input and output. To overcome the control surface limitations of the original circuit, the newly developed exclusive diodes and density controls gives you complete control over the amount of clipping and compression and frequency response. The addition of these two controls permits the Karma Suture to be paired with virtually any guitar and amp.
Versatile
You'll find that the Karma Suture will have the potential to enhance your pedalboard in a huge variety of ways. Use it as an amazing fuzz. Use it as a harmonically enhancing boost after an overdrive to really get that part to stand out in the mix. Use it as your only overdrive pedal. Use it to add new life to your wahs, phasers, and other effects. It can be subtle or it can be over the top.
Power Supply
Although it works great off of a 9V power supply, you can use a fresh battery to power your new Karma Suture, without any other pedals, plugging straight into your amplifier set up for a full clean to the verge of breaking up tone. In order for you to become acquainted with your new Karma, start by setting all of the knobs to noon, listen to, and feel where this takes your playing! After you've had some fun playing and getting a feel of what each knob seems to do, you may feel the need to learn more about your Karma.
Ratings and reviews
Catalinbread Karma Suture Germanium Overdive Fuzz Pedal
Catalinbread Karma Suture Germanium Overdive Fuzz Pedal
---