Celestron 36 cm Rowe-Ackermann Schmidt Astrograph (OTA Only)
Celestron 36 cm Rowe-Ackermann Schmidt Astrograph (OTA Only)
Celestron 36 cm Rowe-Ackermann Schmidt Astrograph (OTA Only)
Celestron 36 cm Rowe-Ackermann Schmidt Astrograph (OTA Only)
Celestron 36 cm Rowe-Ackermann Schmidt Astrograph (OTA Only)
Celestron 36 cm Rowe-Ackermann Schmidt Astrograph (OTA Only)
Celestron 36 cm Rowe-Ackermann Schmidt Astrograph (OTA Only)
Celestron 36 cm Rowe-Ackermann Schmidt Astrograph (OTA Only)
db773dab51e2f1aCelestron 36 cm Rowe-Ackermann Schmidt Astrograph (OTA Only)6c5f085fd52dc09583d621c37135e2481f9dc3b4b61529a616-1e0b5d086385cfde.jpg
Celestron 36 cm Rowe-Ackermann Schmidt Astrograph (OTA Only)
Celestron 36 cm Rowe-Ackermann Schmidt Astrograph (OTA Only)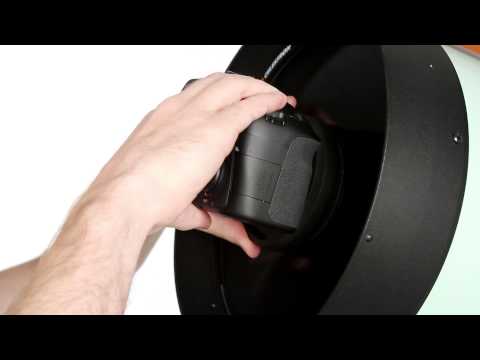 Celestron 36 cm Rowe-Ackermann Schmidt Astrograph (OTA Only)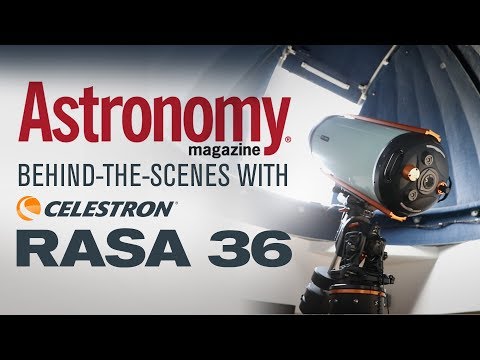 Product highlights:
14" aperture
790 mm focal length
Proprietary XLT coatings
Extended spectral range
77.5 back-focus distance
Wide-field f/2.2 system
4-element rare-earth glass
Custom engineered linear brass focuser bearing
FeatherTouch Micro Focus Knob
---
Need help deciding?
Contact us right now!
Call or chat with one of our experts.
In the box
Celestron 36 cm Rowe-Ackermann Schmidt Astrograph (OTA Only)
Celestron 36 cm Rowe-Ackermann Schmidt Astrograph (OTA Only)
48mm (1.89") Camera Adapter
Fan Battery Pack
Two Year Warranty
Celestron 36 cm Rowe-Ackermann Schmidt Astrograph (OTA Only)
The Rowe-Ackermann Schmidt Astrograph (RASA), is a cost-effective optical system for space surveillance, Space Situational Awareness (SSA), other scientific applications, and advanced wide field astroimaging. It offers unprecedented value in aperture, speed, field of view, and optical performance. The 14" RASA design has a convenient external prime-focus image capture location with a flat focal plane, providing small spot sizes to the edge of a wide field. The result is images free of optical defects like field curvature, off-axis coma, and astigmatism.
High Quality
Celestron's proprietary XLT coatings, consisting of high-transmission multi-coatings for lenses and high reflectivity aluminum coatings, ensure good light throughput for the optical system.
Superior
The 36 cm aperture version is the largest RASA Celestron manufactures; it is the biggest and fastest (f/2.2) optical instrument of its kind available "off-the-shelf." Unlike most telescopes, which only focus visible light (400-700 nm), the RASA 36 cm focuses an extended spectral range (400-900 nm), allowing a brighter signal to be detected by a camera sensor. The RASA 36 cm also features a redesigned focus system, which ensures easy and stable focusing.
Extraordinary Astroimages
RASA 36 cm's ample back-focus distance (77.5 mm) accommodates a wide variety of imaging sensors and so capturing impressive deep-sky astroimages is easier than ever with Celestron's new Rowe-Ackermann Schmidt Astrograph, the perfect companion to today's top DSLR or astronomical CCD cameras. This fast, wide-field f/2.2 system offers two huge advantages over traditional f/10 astroimaging: better apparent tracking and shorter exposures. That means you'll create better-looking astroimages in a fraction of the time, even without the use of an autoguider. With CCD sensor sizes as large as film—or larger—the Schmidt Astrograph offers a 60.1 mm optimized image circle to capture pinpoint stars on the largest imaging chips. Combine this large image circle with a focal length of 790 mm and you have an instrument suitable for wide-field imaging, creating huge mosaics of the night sky, surveying, and even comet hunting.
Optical Performance
The Rowe-Ackermann Schmidt Astrograph features newly designed optics with 4-element rare-earth glass for images free of false color and aberrations like coma and field curvature. The optical quality and spot size across the entire image circle is unprecedented for an astrograph in this price range—or even that of a much more expensive instrument. The design also provides minimal vignetting.
Advanced Features
Advanced features like a custom engineered linear brass focuser bearing and FeatherTouch Micro Focus Knob allow you to make the fine adjustments you need to capture the perfect shot. The motor system specifically designed for the RASA 36 cm focuser is manufactured by Starlight Instruments. Meanwhile, an integrated cooling fan helps optics cool down to ambient temperature and pulls air through vents with micromesh to prevent dust ingress. Two sets of 2x threaded insert holes in the rear cell provide additional mounting options.
Flexible and Portable
Dual dovetail bars offer flexibility to mount the optical tube and conveniently attach additional accessories. Accomodates "CGE/Losmandy" style dovetails. Moving and mounting your optical tube is easy with the carrying handles on the rear cell.
Engineered as a complete astroimaging system, every component of the Rowe-Ackermann Schmidt Astrograph is optimized for peak performance with DSLR and astronomical CCD cameras. Down to the thickness of the glass used in the included fully-multicoated optical window or an optional imaging filter, every component of the system has been taken into careful consideration to work together seamlessly.
Ratings and reviews
Celestron 36 cm Rowe-Ackermann Schmidt Astrograph (OTA Only)
Celestron 36 cm Rowe-Ackermann Schmidt Astrograph (OTA Only)
---