DJI Avata Fly Smart Combo with FPV Goggles V2
DJI Avata Fly Smart Combo with FPV Goggles V2
DJI Avata Fly Smart Combo with FPV Goggles V2
DJI Avata Fly Smart Combo with FPV Goggles V2
DJI Avata Fly Smart Combo with FPV Goggles V2
DJI Avata Fly Smart Combo with FPV Goggles V2
DJI Avata Fly Smart Combo with FPV Goggles V2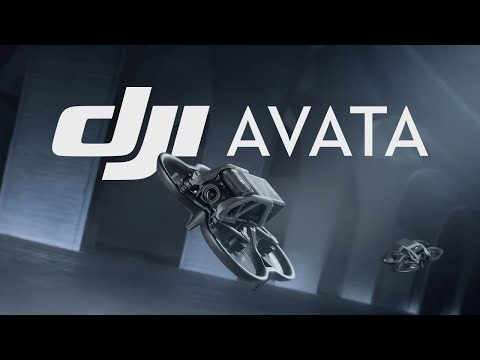 Product highlights:
Lightweight and compact drone for safe flight
Offers an immersive flight experience
Provides an intuitive motion controller
Known to capture 4K stabilized video
Equipped with a 1/1.7-inch CMOS sensor
Is palm-sized, portable, and agile
Technologies that open cinematic possibilities
Comes with a built-in propeller guard
Offers HD low-latency transmission
Shooting in D-Cinelike color mode
Starting at $106/mo or 0% APR.
---
---
---
Need help deciding?
Contact us right now!
Call or chat with one of our experts.
In the box
DJI Avata Fly Smart Combo with FPV Goggles V2
DJI Avata Fly Smart Combo with FPV Goggles V2
DJI Avata
DJI FPV Goggles V2
DJI Motion Controller
DJI Avata Intelligent Flight Battery
3 x DJI Avata Propellers (Pair)
DJI Avata Power Adapter
DJI Avata Gimbal Protector
Type-C to Type-C PD Cable
Screwdriver
4 x Screws (M2x 7)
DJI FPV Goggles Battery
DJI FPV Goggles Headband
DJI FPV Goggles Power Cable (USB-C)
4 x DJI FPV Goggles Dual-Band Antenna
DJI FPV Goggles USB-C Cable
DJI FPV Goggles V2 OTG Cable
Lanyard
User Manual
Limited 1-Year Warranty
DJI Avata Fly Smart Combo with FPV Goggles V2
The Sky is your playground. When you combine DJI Avata with the goggles and motion controller, flight becomes accessible. Embrace the adventure and experience the thrill of total immersion with unrivaled safety and control. Embrace your spontaneity and capture the world around you. Some of us were born to fly.
Where Agility Meets Toughness
Compact and lightweight, DJI Avata is nimble in tight spaces. Every aspect of its design was made for you to be bold. The built-in propeller guard means that if Avata comes in contact with an object, it can bounce back, stay in the air, and keep flying.
DJI Goggles 2
Get in the pilot's seat and enjoy next-level comfort and convenience with DJI Goggles 2. Now smaller, lighter, and equipped with Micro-OLED screens, you experience outstanding clarity as you navigate the sky. DJI Avata also supports DJI FPV Goggles V2.
DJI Motion Controller
Get a feel for flying with the DJI motion controller; the intuitive flight is in your hands. Squeeze the trigger and bolt forward or turn a corner with the swivel of your wrist. The controls are easy to use and provide a unique flying way.
Epic Moves Deserve Epic Footage
A breakthrough in FPV visuals. Equipped with a 1/1.7-inch CMOS sensor, DJI Avata supports 4K ultra-wide angle recording with an f/2.8 aperture. With high-grade imaging performance, it delivers exceptional visuals that will keep your audience on the edge of their seats.
155-Degree Super-Wide FOV
Most camera drones offer, at best, an 84-degree FOV. DJI Avata kicks things up a gear with its super-wide 155-degree FOV. This expanded FOV is closer to what one sees with the eyes, creating impactful, hyper-immersive visuals.
Smooth Shooting
Keep your footage stable as you swoop and dive with RockSteady 2.0 and HorizonSteady. These flagship technologies open a world of cinematic possibilities by reducing camera shake and ensuring smooth ultra-HD video. RockSteady actively reduces camera shake in real time. HorizonSteady locks your footage to a level horizon for cinematic effects.
Agile in the Editing Room
Dive into a world of colors by shooting in D-Cinelike color mode. Make your footage pop with advanced color grading in post-editing and turn your creation into a masterpiece.
Your Rugged Companion
Portable and ready for adventure, Avata adopts a new innovative design made with convenience in mind. It is more lightweight, compact, and easy to carry.
Be Bold and Fly Far
DJI Avata is built tough so that you can be brave. The durable frame reduces the risk of damage, giving you more peace of mind. The new ducted aerodynamic design optimizes power efficiency allowing for an impressive flight time of up to 18 minutes.
Soar and Explore
Rediscover your surroundings with complete freedom and find incredible ways to capture video. DJI Avata's flexibility in various scenarios opens a world of creative possibilities. Fly between branches, under bridges, and through corridors, filming in places previously inaccessible with Turtle Mode.
Confidence Born from Safety
It has a downward obstacle-sensing system. In addition to the built-in propeller guard, Avata features downward binocular vision and ToF infrared sensing for even greater safety. These sensors detect obstacles below and allow Avata to perform low-altitude or indoor flights.
Safety is Fun
Enjoy the experience with less flight anxiety. The motion controller's Emergency Brake button lets you stop on a dime at the tap of a button. And with support for RTH, you get added protection when the battery is low or the signal drops.
Halt and Hover
Try Avata's low-altitude flight and safely glide tantalizingly close to the ground. This, combined with the super-wide FOV, creates an exhilarating, one-of-a-kind perspective.
Ratings and reviews
DJI Avata Fly Smart Combo with FPV Goggles V2
DJI Avata Fly Smart Combo with FPV Goggles V2
---