DJI Osmo Pocket Gimbal
DJI Osmo Pocket Gimbal
DJI Osmo Pocket Gimbal
DJI Osmo Pocket Gimbal
DJI Osmo Pocket Gimbal
DJI Osmo Pocket Gimbal
DJI Osmo Pocket Gimbal
DJI Osmo Pocket Gimbal
DJI Osmo Pocket Gimbal
DJI Osmo Pocket Gimbal
DJI Osmo Pocket Gimbal
DJI Osmo Pocket Gimbal
DJI Osmo Pocket Gimbal
DJI Osmo Pocket Gimbal
DJI Osmo Pocket Gimbal
DJI Osmo Pocket Gimbal
DJI Osmo Pocket Gimbal
DJI Osmo Pocket Gimbal
DJI Osmo Pocket Gimbal
DJI Osmo Pocket Gimbal
DJI Osmo Pocket Gimbal
DJI Osmo Pocket Gimbal
DJI Osmo Pocket Gimbal
DJI Osmo Pocket Gimbal
DJI Osmo Pocket Gimbal
DJI Osmo Pocket Gimbal
DJI Osmo Pocket Gimbal
DJI Osmo Pocket Gimbal
DJI Osmo Pocket Gimbal
DJI Osmo Pocket Gimbal
DJI Osmo Pocket Gimbal
DJI Osmo Pocket Gimbal
DJI Osmo Pocket Gimbal
DJI Osmo Pocket Gimbal
DJI Osmo Pocket Gimbal
DJI Osmo Pocket Gimbal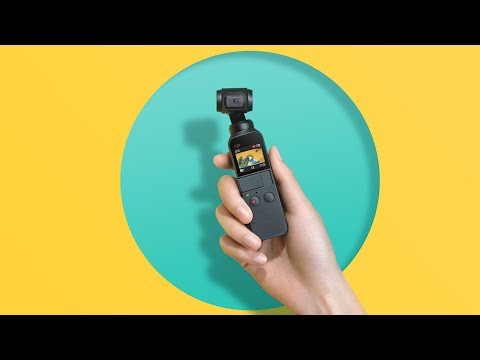 DJI Osmo Pocket Gimbal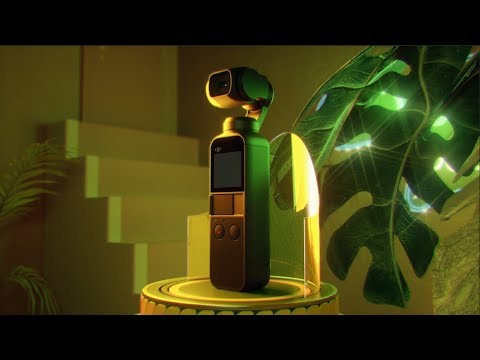 Product highlights:
Lightweight and portable
1/2.3-inch sensor
80-degree FOV and f/2 aperture
Record 4K/60fps videos at 100 Mbps
Capture 12MP photos
Lossless mechanical stabilization
Intelligent shooting modes
140-minute battery life
---
Need help deciding?
Contact us right now!
Call or chat with one of our experts.
In the box
DJI Osmo Pocket Gimbal
DJI Osmo Pocket Gimbal
Cover
Smartphone Adapter (Lightning)
Smartphone Adapter (USB-C)
Power Cable
DJI Osmo Pocket Gimbal
As the smallest 3-axis stabilized handheld camera DJI has ever designed, the compact and intelligent Osmo Pocket turns any moment into a cinematic memory. In just seconds, Osmo Pocket lets you share your life anywhere, anytime.
Incredibly Small, Truly Smooth
Osmo Pocket uses DJI's smallest 3-axis mechanical handheld gimbal. In real time, it precisely adjusts for your movements, turning your handheld video of a golden sunset or your child's first steps into a movie-like scene. A new algorithm ensures a control accuracy of +/-0.005 degrees and maximum control speed of 120 degrees per second.
A Powerful Tool for Limitless Imagination
Osmo Pocket transforms all your life's moments into wonderful images. It snaps photos in stunning detail, thanks to a 1/2.3-inch sensor, 80-degree FOV, and f/2.0 aperture. It can also shoot 4K/60fps video at 100 Mbps and photos at 12MP with a pixel size of 1.55 μm for footage worth sharing every time.
Universal Port
Osmo Pocket includes a Universal Port – the door to further creativity. This multifunctional expansion interface connects Osmo Pocket to your smartphone, as well as an ever-growing suite of accessories that sets you free to film in any way.
Single-Handed Design
A sandstone handle is non-slip and sweat-proof, offering a comfortable grip. The built-in touchscreen and buttons provide a quick, single-handed user experience, letting you choose modes and adjust settings in a few swipes and taps.
Designed with Intelligence in Mind
Osmo Pocket doesn't just let you shoot smooth, cinematic footage. With access to several intelligent functions like ActiveTrack, Motionlapse, and 3x3 Panorama, Osmo Pocket unleashes your creativity with impressive effects that are impossible with smartphones. FPV mode follows the gimbal's orientation to film thrilling action shots with smooth results. ActiveTrack intelligently follows the subject with a single tap on it. Entering Selfie mode automatically launches FaceTrack, keeping you in the center of the picture. For breathtaking vistas and landscapes, a 3x3 Panorama captures your destination with stunning definition and detail. Timelapse turns hours into seconds, while Motionlapse adds smooth camera movement for dramatic effect. In the mode NightShot mode, Osmo Pocket automatically detects and illuminates low-lit scenes, resulting in brighter photos. You can also take tripod-free, 2-3s handheld long exposure shots in Pro mode.
A New Story to Tell
Story mode uses a combination of preset shooting patterns and camera motions to help you create professional-quality video whenever you want. Exclusively-designed filters and soundtracks give a unique finish to your footage. DJI Mimo is the companion to let you shoot, edit, and share amazing moments.
Advanced Options
Osmo Pocket enhances the photography experience with intuitive functions and allows total customization. Pro mode lets you manually adjust camera parameters like aperture, ISO, and shutter speed. Powerful imaging capabilities also capture RAW format photos and D-Cinelike videos, retaining rich detail and allowing more room for post-processing.
Robust Editing Suite
DJI Mimo was designed for all types of users to enhance their content with a professional touch. My Story lets you set the tone of your video with templates, filters, music, and watermark stickers in a single tap.
Expand Your Creativity
A suite of accessories perfect for Osmo Pocket offers even more options for filming and photography and making unforgettable footage.
Ratings and reviews
DJI Osmo Pocket Gimbal
---