Casio G-SHOCK MOVE 5600 Series Men's Watch with Bio-Based Resin Bezel and Band (Blue Gray)
Casio G-SHOCK MOVE DWH5600-2 Men's Watch with Bio-Based Resin Bezel and Band (Blue Gray)
Casio G-SHOCK MOVE DWH5600-2 Men's Watch with Bio-Based Resin Bezel and Band (Blue Gray)
Casio G-SHOCK MOVE DWH5600-2 Men's Watch with Bio-Based Resin Bezel and Band (Blue Gray)
Casio G-SHOCK MOVE DWH5600-2 Men's Watch with Bio-Based Resin Bezel and Band (Blue Gray)
Casio G-SHOCK MOVE DWH5600-2 Men's Watch with Bio-Based Resin Bezel and Band (Blue Gray)
Casio G-SHOCK MOVE DWH5600-2 Men's Watch with Bio-Based Resin Bezel and Band (Blue Gray)
Casio G-SHOCK MOVE DWH5600-2 Men's Watch with Bio-Based Resin Bezel and Band (Blue Gray)
Casio G-SHOCK MOVE 5600 Series Men's Watch with Bio-Based Resin Bezel and Band (Blue Gray)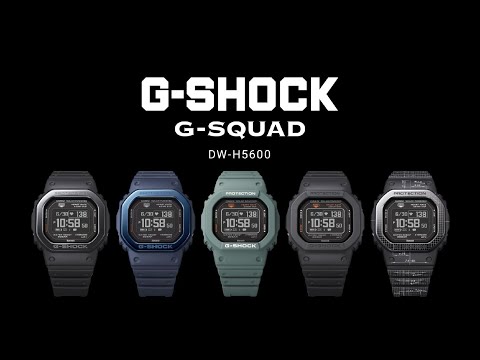 Casio G-SHOCK MOVE 5600 Series Men's Watch with Bio-Based Resin Bezel and Band (Blue Gray)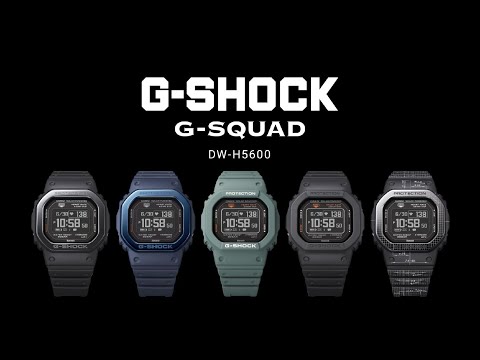 Product highlights:
Tough sports-oriented shock-resistant construction
4 Preset activity modes to track and measure the performance
20 bar water resistant
Stable solar power or USB charging
Easy to operate via smartphone
A full auto LED backlight for readability in the dark
Made of eco-friendly material, Bio-based resin bezel, and band
High-definition Memory in Pixel (MIP) LCD screen
Watch mode for daily activity tracking
Pay over time for orders over $300 with Affirm.
---
---
---
Need help deciding?
Contact us right now!
Call or chat with one of our experts.
In the box
Casio G-SHOCK MOVE 5600 Series Men's Watch with Bio-Based Resin Bezel and Band (Blue Gray)
Casio G-SHOCK MOVE DWH5600-2 Men's Watch with Bio-Based Resin Bezel and Band (Blue Gray)
Limited 2-Year Warranty
Casio G-SHOCK MOVE 5600 Series Men's Watch with Bio-Based Resin Bezel and Band (Blue Gray)
Take control and get ready to push yourself with the DWH5600 - from the tough, sports-oriented G-SHOCK MOVE line of G-SHOCK watches. This health and wellness-oriented watch comes packed with functions for tracking all kinds of workouts. Measure your heart rate with the optical sensor and use the accelerometer to count steps. You can tap into the Polar smartwatch library to analyze workouts, track post-sleep recovery, and support breathing exercises — even use the oximeter to measure blood oxygen levels. Whether running, walking or working out, this essential gear features a high-definition Memory in Pixel (MIP) LCD for a high-visibility, easy read wherever you are.
Made From Sustainable Sources
Authentic fitness and health go along with caring about the environment, too. That's why Casio made the bezel and band out of bio-based resin. Produced from renewable organic materials, biomass plastics are high-molecular, chemically or biologically synthesized materials that help reduce environmental impact and shift the world closer to a circular economy. Charge with either USB or solar, and you'll always stay on top of your game.
Heart Rate Measurements for an Active Life
Equipped with an optical sensor for measuring heart rate on the case back, it uses LED light to measure changes in blood flow to track heart rate. Also includes an accelerometer to count steps. For even greater accuracy of distance measurement, just pair it with a smartphone and its GPS will adjust the data captured by the watch's accelerometer.
Compact Octagonal Design
The iconic octagonal form of the original G-SHOCK is delivered in a size that makes for a comfortable fit on the wrist by reducing the battery size and slimming the memory-in-pixel (MIP) LCD, even while incorporating the new optical sensor.
Activity Modes to Support Four Different Activities
The watch supports running, walking, gym workouts, and interval training. Select an activity with a touch of a button to track and display a variety of measurements in real time.
Training and Sleep Analysis to Check Your Results and Improve Effectiveness
Based on the body's data captured by the watch, your current performance and condition are displayed in an easy-to-understand format. For data analysis, a suite of training and recovery features powered by Polar's best-in-class algorithms and guidance techniques are used. By utilizing tools tailored to your body's condition, you can fine-tune your training efforts and keep performing to the best of your ability. Whether running, cycling, or swimming, these watches are essential gear, fully equipped for any and every sport you love.
Watch Mode for Managing Daily Health
The watch mode helps manage health by measuring heart rate and keeping track of daily steps and physical activity.
Solar-Assisted Charging
Use USB charging for training functions such as a heart rate monitor as well as smart functions such as notifications and a step tracker. The time display is powered solely by solar charging, even when the battery runs low. It has a Super Illuminator (high-brightness full-auto LED backlight) for readability in the dark.
App integration function to easily set goals and manage progress
Use the app to easily manage data tracked by the watch. Take advantage of the easy-to-understand display of daily activity logs, training status, and other information to stay motivated and exercise in the way that is best for you. Helps improve exercise performance and a health-conscious lifestyle.
Ratings and reviews
Casio G-SHOCK MOVE 5600 Series Men's Watch with Bio-Based Resin Bezel and Band (Blue Gray)
Casio G-SHOCK MOVE 5600 Series Men's Watch with Bio-Based Resin Bezel and Band (Blue Gray)
---