Focusrite Clarett+ 8Pre 18-in/20-out Audio Interface
Focusrite Clarett+ 8Pre 18-in/20-out Audio Interface
Focusrite Clarett+ 8Pre 18-in/20-out Audio Interface
Focusrite Clarett+ 8Pre 18-in/20-out Audio Interface
Focusrite Clarett+ 8Pre 18-in/20-out Audio Interface
Focusrite Clarett+ 8Pre 18-in/20-out Audio Interface
Focusrite Clarett+ 8Pre 18-in/20-out Audio Interface
Focusrite Clarett+ 8Pre 18-in/20-out Audio Interface
Focusrite Clarett+ 8Pre 18-in/20-out Audio Interface
Focusrite Clarett+ 8Pre 18-in/20-out Audio Interface
Focusrite Clarett+ 8Pre 18-In and 20-Out Audio Interface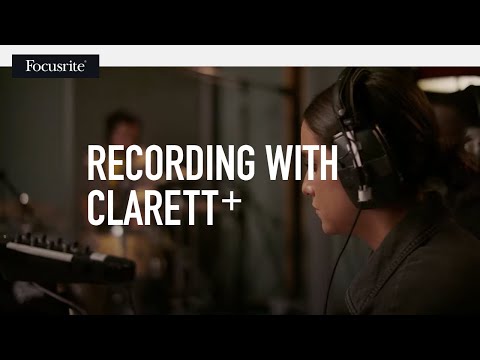 Focusrite Clarett+ 8Pre 18-In and 20-Out Audio Interface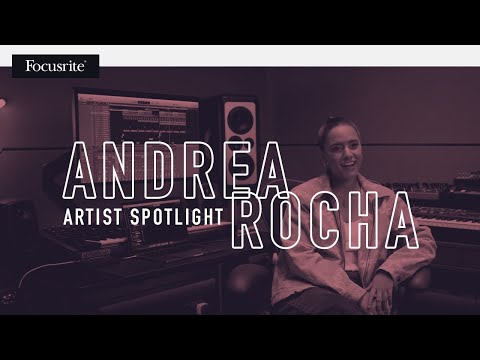 Product highlights:
Powerful studio-grade 18-inch/20-out audio interface
Eight high-performance Clarett+ preamps
All-analogue Air with impedance switching
Capture superbly clear recording
Two JFET instrument inputs
Independent A-D and D-A converters
ADAT optical input
Includes recording software bundle
Starting at $91/mo or 0% APR.
---
---
---
Need help deciding?
Contact us right now!
Call or chat with one of our experts.
In the box
Focusrite Clarett+ 8Pre 18-In and 20-Out Audio Interface
Focusrite Clarett+ 8Pre 18-In and 20-Out Audio Interface
2 x USB Cable to support standard USB connector and USB Type C connector
IEC Power Cable
Ableton Live Lite
Hitmaker Expansion
Limited 3-Year Warranty
Focusrite Clarett+ 8Pre 18-In and 20-Out Audio Interface
Clarett⁺ 8Pre is a high-performance and immensely capable studio centrepiece for PC and Mac, which inspires producers, engineers and artists to create their best work.
Features
Eight high-headroom, low-noise, low-distortion Clarett⁺ mic preamps — featuring All-analogue Air with impedance switching and relay control — capture vocals, drums and acoustic instruments with precise clarity. Two JFET instrument inputs preserve the natural tone of guitars, just like plugging into an amplifier.
Independent A-D and D-A Converters
Independent A-D and D-A converters bring recording artists closer than ever to their music, with extremely wide dynamic range, low noise and low distortion. Greatly improved D-A dynamic range brings every detail into focus, so engineers and producers can embrace no-compromise audio quality in abundance. Incredibly low A-D converter distortion lets you capture signals with more clarity, for greater transparency and sonic accuracy. Two improved, powerful and transparent headphone outputs inspire artists to hear every nuance of their sound on any type of headphones, customise their foldback mix, and perform their best.
Benefits
Whether you're multi-tracking a drum kit or connecting to synths and outboard equipment, Clarett⁺ 8Pre lets you constantly develop your musical ideas while always maintaining analogue purity and extreme audio clarity. Expand via ADAT to add eight inputs and outputs using Clarett OctoPre, and connect to MIDI and S/PDIF equipment to maximise your creative potential.
Eight professional quality Clarett⁺ preamps
Hear every nuance and capture the clearest and most powerful sounds with preamps that bring masses of headroom, low distortion and ultra-low noise.
Make vocals shine with all-analogue Air
Premium, relay-controlled analogue circuitry on every preamp emulates the classic Focusrite ISA 110 by switching the impedance to 2.2kΩ and adding two cumulative high shelves, totalling a 4dB boost in the high frequencies.
New and improved A-D and D-A converters
Maintain the purity of analogue in your recordings and mixes, with extremely high-performance, independent A-D and D-A converters that deliver extremely low-distortion, low-noise audio with high dynamic range.
Two improved, powerful and transparent analogue headphone outputs
Inspire the best-sounding recordings and evoke amazing artist performances with improved headphone outputs that provide a flat frequency response at all output levels, with any type of headphones.
ADAT optical input
Expand your interface to make the most of ADAT-compatible outboard equipment such as the Clarett OctoPre, with eight channels of digital expandability.
Focusrite Control
Easy-to-use and feature-packed software for computer and iOS devices gives you complete control over all aspects of Clarett⁺.
Software bundle
Get studio-grade results with the included bundle of mixing plug-ins and virtual instruments.
Three Month Avid® Pro Tools® Artist Subscription with Complete Plugin Bundle
A three-month subscription to Avid Pro Tools Artist and Avid Complete Plugin Bundle, with a 25% discount on Avid Pro Tools Artist after the subscription period, or a 33% discount on Avid Pro Tools Studio.
Landr Studio, plus five free masters
Produce and release your best work with two months' access to Landr Studio, as well as five free masters you can use even when your two months subscription is over.
Ratings and reviews
Focusrite Clarett+ 8Pre 18-In and 20-Out Audio Interface
Focusrite Clarett+ 8Pre 18-In and 20-Out Audio Interface
---