Fujifilm GFX 100 Medium Format Digital Camera
Fujifilm GFX 100 Medium Format Digital Camera
Fujifilm GFX 100 Medium Format Digital Camera
Fujifilm GFX 100 Medium Format Digital Camera
Fujifilm GFX 100 Medium Format Digital Camera
Fujifilm GFX 100 Medium Format Digital Camera
Fujifilm GFX 100 Medium Format Digital Camera
Fujifilm GFX 100 Medium Format Digital Camera
Fujifilm GFX 100 Medium Format Digital Camera
Fujifilm GFX 100 Medium Format Digital Camera
Fujifilm GFX 100 Medium Format Digital Camera
Fujifilm GFX 100 Medium Format Digital Camera
Fujifilm GFX 100 Medium Format Digital Camera
Fujifilm GFX 100 Medium Format Digital Camera
Fujifilm GFX 100 Medium Format Digital Camera
Fujifilm GFX 100 Medium Format Digital Camera
Fujifilm GFX 100 Medium Format Digital Camera
Fujifilm GFX 100 Medium Format Digital Camera
Fujifilm GFX 100 Medium Format Digital Camera
Fujifilm GFX 100 Medium Format Digital Camera
Fujifilm GFX 100 Medium Format Digital Camera
Fujifilm GFX 100 Medium Format Digital Camera
Fujifilm GFX 100 Medium Format Digital Camera
Fujifilm GFX 100 Medium Format Digital Camera shoulder strap
Fujifilm GFX 100 Medium Format Digital Camera np-t125 battery
Fujifilm GFX 100 Medium Format Digital Camera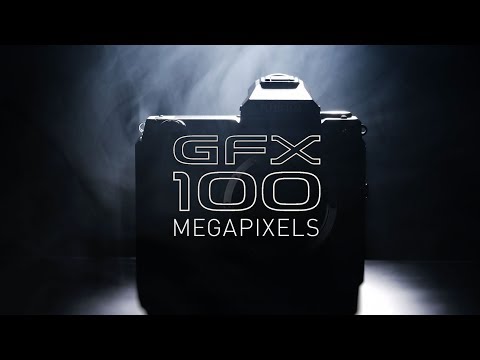 Fujifilm GFX 100 Medium Format Digital Camera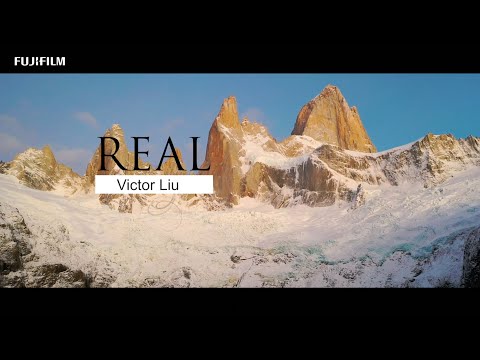 Product highlights:
Back-illuminated 102MP medium format imaging sensor
X Processor 4 processing engine
ISO160 native ISO
4K video recording at 30p/10bit
3.2-inch 2.36m-dot tilting touchscreen LCD
0.5-inch 5.76m-dot OLED color electronic viewfinder
2.16m AF phase detection pixels for fast and accurate AF
Works with Capture One software
Compatible with GF lenses
---
Need help deciding?
Contact us right now!
Call or chat with one of our experts.
In the box
Fujifilm GFX 100 Medium Format Digital Camera
Fujifilm GFX 100 Medium Format Digital Camera
2 x Li-Ion Batteries NP-T125
Battery Charger BC-T125
Plug Adapter
Interchangeable Electronic Viewfinder EVF-GFX2
Body Cap
2 x Metal Strap Clips
Clip Attaching Tool
2 x Protective Covers
Shoulder Strap
Cable Protector
Hot Shoe Cover (Body/EVF)
Connector Cover (EVF)
Sync Terminal Cover
Owner's Manual
Fujifilm GFX 100 Medium Format Digital Camera
GFX 100 combines decades of experience, knowledge and research into a mirrorless large format camera that redefines the boundaries and limitations of how photographers and filmmakers creatively express themselves. By raising the bar in large format auto-focus performance, being the first large format system to have in-body stabilization, and providing filmmakers with a way to push the limits of wide format 4K/30p motion capture, GFX 100 is not only reshaping how images are being made, but it is also redefining large format for the world's next generation of image makers.
Resolution Redefined
The FUJIFILM GFX 100 pairs a newly developed back-illuminated 102MP imaging sensor with the blazingly fast X Processor 4 processing engine to create a combination capable of outputting 16-bit images with amazing color fidelity, rich shadow detail and incredible dynamic range. Its back-illuminated structure enhances image quality by bringing the exposure plane closer to the color filter array. This reduces noise levels from that typically experienced with mirrorless cameras and extends the native ISO to ISO160. Sharpness is also enhanced, while moire and false colors are near eliminated through the omission of an optical low-pass filter.
Enhanced Stability When it Matters
High-resolution image sensors require a particularly high level of stability to ensure image clarity and sharpness. Small vibrations can often cause interruptions during the capture process and may even lead to soft and out of focus images despite the use of a tripod. GFX 100 addresses these critical issues by providing filmmakers and photographers with built-in 5-axis image stabilization. A dedicated dual processor works together with gyroscopic accelerometers to achieve sensor stability with speed and precision to provide up to five stops of image stabilization, even if the camera is fitted with a non-optically stabilized FUJINON lens. Precise large format capture is now feasible in low-light conditions or when shooting handheld.
Practical Auto-Focus for Large Format
Compared to traditional large format digital systems, GFX 100 raises the bar in auto-focus performance by utilizing AF phase detection pixels (2.16 million total) across most of the sensor to help photographers obtain focus wherever they choose to position their subjects in the frame. At approximately 100% coverage, increased auto-focus performance with speed and accuracy is now a complete reality for photographers needing optimum performance in subject tracking, face/eye detection and low-contrast environments. The low-light threshold for phase detection AF has been expanded from +0.5EV in previous-generation camera systems to -3.0EV.
Pushing Creative Boundaries for Filmmakers
While digital cinema has pushed into the world of larger format (35mm x 24mm), limited options still exist for creatives interested in big sensors. With a sensor size of 43.9mm x 32.9mm, GFX 100 offers filmmakers a viable alternative in achieving their creative visions. The new sensor and processor combination support 4K video recording at 30p/10bit with a uniquely cinematic, large format look for cinematographers who want exceptional control over depth of field and film-like tonality. With the ability to apply Fujifilm's highly respected Film Simulations, record in F-Log Rec 2020, and capture 10-bit, 4:2:2 uncompressed footage through the HDMI port, GFX 100 should certainly be coming soon to a screen near you.
Capture One Supported
Tethered capture is a necessity for many professional large format camera users and the GFX 100 works with Capture One software to help photographers create, manage, and maintain a streamlined workflow from capture through to delivery. With Capture One, raw Fujifilm images can be processed quickly with the option to apply Fujifilm's unique Film Simulations during file conversion for even greater artistic possibilities.
Ratings and reviews
Fujifilm GFX 100 Medium Format Digital Camera
Fujifilm GFX 100 Medium Format Digital Camera
---