Fujifilm Instax Wide 300 Instant Camera with Instax Wide Film Twin Pack Kit
Fujifilm Instax Wide 300 Instant Camera with Instax Wide Film Twin Pack Kit
Fujifilm Instax Wide 300 Instant Camera with Instax Wide Film Twin Pack Kit
Fujifilm Instax Wide 300 Instant Camera with Instax Wide Film Twin Pack Kit
Fujifilm Instax Wide 300 Instant Camera with Instax Wide Film Twin Pack Kit
Fujifilm Instax Wide 300 Instant Camera with Instax Wide Film Twin Pack Kit
Fujifilm Instax Wide 300 Instant Camera with Instax Wide Film Twin Pack Kit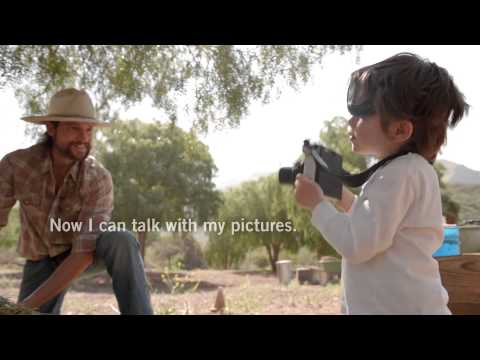 Product highlights:
Prints 62mm x 92mm photos
Retractable 95mm f/14 lens
0.37x optical viewfinder and target spot
Automatic exposure and programmed shutter
Built-in flash and LCD screen
2 packs of 10 sheets of Instax film included
Pay over time for orders over $300 with Affirm.
---
---
---
Need help deciding?
Contact us right now!
Call or chat with one of our experts.
In the box
Fujifilm Instax Wide 300 Instant Camera with Instax Wide Film Twin Pack Kit
Fujifilm Instax Wide 300 Instant Camera

Close Up Lens Adapter
Strap
4 x AA Batteries
Limited 1-Year Warranty

Fujifilm Instax Wide Film Twin Pack (2 x Packs of 10 Sheets)
Fujifilm Instax Wide 300 Instant Camera with Instax Wide Film Twin Pack Kit
Fujifilm Instax Wide 300 Instant Camera
Inspire your creativity with the Fujifilm Instax Wide 300 Instant Camera. Its small body gives it incredibly portability while the retractable 95mm f/14 lens captures great looking photos even in low-light environments. The LCD monitor makes it easy to keep track of your film usage and check the exposure and flash modes as you view and process your photos. This instant camera is loaded with incredible features designed to get the most out of your experience. Perfect for selfies or old fashioned fun with friends, the Instax Wide 300 camera will help you create new memories.
Unique Design
Wide instant photos are the blast from the past that you have been missing. These 62mm x 99mm photos print quickly and easily. There is nothing quite like the gratification of an instantly classic photo. The Instax Wide 300 has a sleek design with a comfortable grip for easy to use fun.
Unleash Your Inner Artist
Don't let the compact and sleek design fool you; this camera is absolutely loaded with features. Do more with this instant camera than you ever thought was possible thanks to the large wide angle film that is well suited to any situation. The accompanying close-up lens expands the shooting range and allows for shots up to 40 cm from the subject. The retractable 95mm lens produces a wide focal length for great precision and sharp images. The focal zoom dial gives you ultimate control. The lens' f/14 aperture facilitates a very pleasing bokeh effect and keeps images sharp.
Intuitive User Interface
The smart LCD display makes it easy to view and take photos before you print. Easy to use functions allow for quick control of automatic flash, exposure control, and backlighting effects. A real image viewfinder provides 0.37x magnification and intuitive target spotting.
Fujifilm Instax Wide Film Twin Pack
Compatible with the Instax Wide series, the Twin Pack of Fujifilm Instax Wide Instant Film provides two packs of ten sheets. This film enables incredible wide-format instant photos for your Instax camera.
Compatibility
Instax Wide Film works with all Instax wide cameras. It comes in two easy-to-load cartridges. The new, highly stable emulsion of this film can operate in temperatures ranging from 41 to 104 degrees Fahrenheit.
Wide Format Instax Photos
These unique super-wide sheets measure 4.2-inch x 3.3-inch (10.6 x 8.4 cm), making it possible to fit more in the frame. This film is perfect for group photos, macro close-ups and distant landscape shots. This high-speed ISO 800 Instax film provides intense, glossy reproduction, superb grain quality, vivid colors and natural skin tones under daylight conditions (5500K) or electronic flash lighting. Your photos will be surrounded by a classic, fun white border.
Easy to Use
Instax Wide develops instantly after capture. Simply press the shutter and wait for the photo to slide out and develop immediately. And not only is it easy to develop your film, but it's also easy to load it. Each cartridge is labeled to be easily loaded and filled with 10 photos.
Ratings and reviews
Fujifilm Instax Wide 300 Instant Camera with Instax Wide Film Twin Pack Kit
Fujifilm Instax Wide 300 Instant Camera with Instax Wide Film Twin Pack Kit
---