Fujifilm X-T3 Mirrorless Digital Camera (Black) with XF 16mm f/1.4 R WR Lens and Accessory Bundle
e2c9b4bbadaa1a5ec36c0e47c8e176bb0ab4504db52e3b672ea2bbb36a13b533-56422ad62a3e702c.jpg
Fujifilm X-T3 Mirrorless Digital Camera
Fujifilm XF 16mm f/1.4 R WR Lens
The Corel Photo, Video, and Art Suite v.3.0
SanDisk Ultra 128GB SD Card
Koah Fujifilm NP-W126S Two-Pack Rechargeable 1400mAh Battery and Dual Charger
Focus DSLR Accessory Kit
Fujifilm X-T3 Mirrorless Digital Camera
Fujifilm X-T3 Mirrorless Digital Camera
Fujifilm X-T3 Mirrorless Digital Camera
Fujifilm X-T3 Mirrorless Digital Camera
Fujifilm X-T3 Mirrorless Digital Camera
Fujifilm XF 16mm f/1.4 R WR Lens
Fujifilm X-T3 Mirrorless Digital Camera (Black) with XF 16mm f/1.4 R WR Lens and Accessory Bundle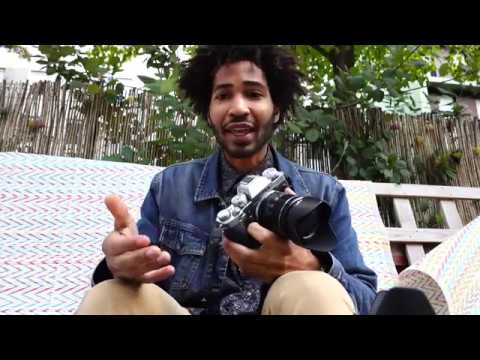 Fujifilm X-T3 Mirrorless Digital Camera (Black) with XF 16mm f/1.4 R WR Lens and Accessory Bundle
Product highlights:
26.1MP X-Trans CMOS 4 sensor
X Processor 4 with Quad CPU
Continuous shooting up to 11 fps
Ultra HD 4K video recording
3-inch tilting LCD touchscreen display
0.75x 3.69m-dot Electronic viewfinder
Wi-Fi and Bluetooth connectivity
Weather-sealed magnesium alloy body
2.16m-Point phase-detection AF
Includes Fujifilm XF 16mm f/1.4 R WR lens
Starting at $226/mo or 0% APR.
---
---
---
Need help deciding?
Contact us right now!
Call or chat with one of our experts.
In the box
Fujifilm X-T3 WW Mirrorless Camera Body (Black)
Fujifilm X-T3 WW Mirrorless Camera Body (Black)
Li-ion battery NP-W126S
USB cable
Headphone adapter
Shoulder strap
BCP-001 Body cap
Owner's manual
Fujifilm XF 16mm f/1.4 R WR Lens
Corel Software Bundle of 4 Softwares OEM Photo, Video, and Art Software Suite
Corel PaintShop Pro 2022
Corel AfterShot Pro 3
Corel VideoStudio SE 2020
Corel Painter Essentials 7
Koah Fujifilm NP-W126S Two-Pack Rechargeable 1400mAh Battery and Dual Charger
Koah Fujifilm NP-W126S Two-Pack Rechargeable 1400mAh Battery
Dual Charger
Koah Nostrand Avenue Camera System Gadget Bag with Accessory and Cleaning Kit
Koah Nostrand Avenue Camera System Gadget Bag with Accessory and Cleaning Kit
Nostrand Avenue Gadget Bag with Shoulder Strap
Photography Cleaning Kit
SanDisk Ultra 128GB SDXC UHS-I Memory Card
SanDisk Ultra 128GB SDXC UHS-I Memory Card
Fujifilm X-T3 Mirrorless Digital Camera (Black) with XF 16mm f/1.4 R WR Lens and Accessory Bundle
Achieve new artistic and creative heights thanks to the Fujifilm X-T3 digital camera. This mirrorless camera delivers superb image quality, dramatic AF performance, and excellent subject tracking to ensure that you always get exactly the shot you want. Combining the fourth generation of the high speed X-Trans CMOS 4 sensor and ultra-powerful X-Processor 4 processing power, the X-T3 is capable of achieving incredibly rich 26.1MP images and 4K UHD video at 60fps. Continuous shooting of up to 11 fps means you'll never miss a second of action. With a smooth and durable design, intuitive AF modes, Ultra HD 4K video and more, the X-T3 is the new standard in mirrorless. This bundle from Focus Camera includes the Fujifilm X-T3 Digital Camera with XF 10-24mm f/4 R OIS Lens, The Corel Photo, Video, and Art Suite v.3.0, DSLR Accessory Kit, SanDisk Ultra 128GB SD Card, and Two-Pack Rechargeable 1400mAh Battery and Dual Charger.
Fujifilm X-T3 WW Mirrorless Camera Body (Black)
Fujifilm X-T3 WW Mirrorless Camera Body (Black)
Stay with the action, document the special moments, and find a deeper story. Designed for both stills and video, X-T3 WW is versatile enough for almost any moment and is certainly ready for photographers and filmmakers to make images and videos with striking details and beautiful colors that only Fujifilm can provide. The Fujifilm X-T3 WW uses advanced image sensor and processing technology, a weather-resistant design, and incredible performance to help image-makers make their best images. Keep up with the action, seek out the special moments, and find the deeper story with X-T3 WW.
Excellent Image Quality
The X-T3 WW uses Fujifilm's fourth-generation X-Trans CMOS 4 back-illuminated sensor to create images packed with detail and vibrant, true-to-life color. Designed to minimize noise at all ISO sensitivities, the unique structure of the X-Trans color filter array also effectively reduces moiré and false colors without the need for an optical low pass filter. This technology lays the foundation for images and video created with X-T3 WW to continually meet the bar of excellence that is now expected from Fujifilm digital cameras.
Capture Critical Moments with Fast Processing
Thanks to the X-Processor 4 quad-core CPU inside X-T3 WW. Focus can be acquired in as little as 0.02 seconds, even down to -7EV* when the light levels are low. Combined with its advanced Face and Eye detection algorithm, X-T3 WW is a wonderfully versatile tool that provides reliable performance in the most critical moments, so photographers and filmmakers can trust their instincts and follow the story in front of them.
*With XF50mmF1.0 R WR attached
State of the Art Video Controls
Video can be recorded to an external device via HDMI at 4K/60P 4:2:2 10 bit, or internally at 4K/60P 4:2:0 10bit, with bit rates of up to 400Mbps supported in both H.264/MPEG-4 AVC and H.265/HEVC compression formats. 4K HDR recording is also available in Hybrid Log Gamma (HLG), which provides extended capabilities in post when delivering to Standard Dynamic Range transmission standards. For filmmakers using gimbals and drones, camera functions have been extended through the USB port to allow for the starting & stopping of video, adjustment of the camera's exposure settings, and control of the camera's focus.
Performance at Your Fingertips
The fast read-out speed from X-T3 WW's imaging sensor, combined with its high-speed imaging processor, makes it possible to maintain AF/AE-tracking through its 3.69 million-dot EVF and achieve approximately 30fps of blackout-free, continuous exposures when the camera is set to electronic shutter and 1.25x crop mode.
Strong Performance, Even Against the Elements
Designed to continue operating in unpredictable weather conditions and in temperatures down to -10°C (14°F), X-T3 WW is made to withstand the elements because creation can only stop when the images are made and the stories are shared.
Note: This camera body does not come with an included charger.
Fujifilm XF 16mm f/1.4 R WR Lens
The Fujifilm XF 16mm f/1.4R WR lens offers a dramatic wide field of view and stunning optical performance. It offers a 35mm focal length equivalent of 24mm. It features high-speed auto focus and a weather and dust resistant structure that can work in low temperatures. Thanks to its compact size it has great portability, making your photo opportunities endless.
High Image Quality
The XF 16mm f/1.4R WR lens' optical design includes two aspherical elements and two ED (extra low-dispersion) elements to reduce spherical and chromatic aberrations. This delivers sharp, rich image quality even at the widest aperture of f/1.4. The image quality is further enhanced by Fujifilm's HT-EBC coating, which alters the refractive index between glass and air applied to the all lens surfaces, and Nano GI Coating on the rear surface of the lens to reduce ghosting and flare from diagonal incident light.
High-Speed Autofocus
The Fujinon XF 16mm f/1.4R WR lens features a lightning fast autofocus speed and nearly silent operation. This lens with assisted AF is ideal for quiet affairs or fast paced action.
Durable Build
The weather resistant structure of the XF 16mm features 9 seals in 8 areas on the lens barrel to keep it protected from rain, dust and water. With a lightweight and compact design, this lens is around 40% of the weight of its DSLR equivalent. This is ideal for photographers who want a versatile lens that delivers the highest optical performance in a very compact size.
Corel Software Bundle of 4 Softwares OEM Photo, Video, and Art Software Suite
The Corel Photo Video Art Suite is an essential software bundle for photo and video editing. This versatile kit will improve your visual communication, digital storytelling, and photo editing results.
Corel PaintShop Pro 2022
From one-click fixes to advanced photo editing, PaintShop Pro 2022 makes it all happen faster with AI-powered features and time-saving enhancements. Imagined for all skill levels and designed with multiple workspaces, you will find it easy to navigate and accomplish whatever photo task you need. Complete your visual story with a collection of graphic design tools to paint, draw, add text, or build composites with layers and masks. A positive experience from start to finish, you can produce results that are as unique as your images.
Frame Tool
Place images and objects into shapes quickly and easily. Designed to accelerate the creation of digital layouts, work with a variety of frame shapes and sizes to achieve the desired look. Draw frames to use as handy placeholders or draw frames over a selected object or images for a polished result.
AI Background Replacement
Seamlessly replace the background of an image to experiment with different scenes, and color schemes, or create a fantasy land of your own.
AI Portrait Mode
Add a complimentary depth of field effect to the background of your image for professional-looking portraits or group shots guaranteed to stand out.
Enhanced AI Style Transfer
Apply even more artistic effects to your images with new Color Match and Smooth Image sliders.
Color Match
Balance and control the colors in your stylized image.
Smooth Image
Control the level of detail and texture in your stylized image.
Enhanced Usability
The Welcome screen has been enhanced with you in mind, offering a helpful new Workspace tab and built-in tutorials and learning content to help you master the product with ease. An improved design and new thumbnail previews for recent files promote intuitive navigation and a seamless experience.
Corel AfterShot Pro 3
Edit faster, deliver higher quality images sooner, and get back behind the camera where you belong with Corel AfterShot Pro 3. Brand and protect your work with new Watermarking. Enhanced Highlight Recovery, including a range control, helps you regain more detail in overexposed images. Save editing time with new Blemish Remover tools, comprehensive batch processing, and a new Image Preset Library; after all, time is money. Protect and promote your work with versatile Watermarking features. Deter unauthorized copying, brand your photos with your logo or contact info, or add text and graphics.
Corel Painter Essentials 7
Start your creative journey with Painter Essentials 7, the best paint program for beginners to explore and expand their artistic curiosity using impressive, easy-to-learn tools. Produce incredible photo art with ease by converting your favorite photos into paintings using neural networking and the strength of Painter's brush engine! Choose from an impressive range of AI styles for photo painting, including Bold Watercolor, Colored Pencil, Impressionist, Smooth Acrylic, Van Gogh, Watercolor Portrait, and Charcoal Drawing. Produce photo art with ease by converting your favorite photos into paintings using the leading-edge AI and SmartStroke technology in Painter Essentials 7. Choose from a wide range of auto-painting styles and, with one click, produce stunning results.
Corel VideoStudio SE 2020
Corel VideoStudio SE 2020 is a fun and easy video editing software designed to transform your photos and videos into stunning movies. This version has new additions such as new titles and creative content, streamlined editing tools, and new smart slideshow and video tools. This program has also been optimized for 4K displays. Both new and seasoned users will love the flexibility and customization that VideoStudio has to offer. Flip, zoom, spin, or whip between scenes with Seamless Transitions that add excitement and energy to your cuts. Just align similar colors or objects to create a smooth and artful transition between imagery. Choose from templated transitions for immediate results or dive in deeper and create custom Seamless Transitions.
Koah Fujifilm NP-W126S Two-Pack Rechargeable 1400mAh Battery and Dual Charger
Stay prepared with the Koah NP-126S Two-Pack Battery and Charger Kit for Fujifilm. This kit provides two NP-126S 1400mAh rechargeable batteries with a compatible dual charger. The charger will charge both batteries simultaneously. Use this charging kit with your original FUJI batteries as well as the spare batteries from Koah.
Koah Nostrand Avenue Camera System Gadget Bag with Accessory and Cleaning Kit
The Nostrand Avenue Camera System Gadget Bag from Koah is a semi-soft carrying case that fits one DSLR camera and up to two lenses and accessories. Designed with keeping easy access in mind, it features a large top cover that protects your camera/camcorder and gear from rain and sand. It also allows for quick access to your camera and is secured with a snap coupler. An extended zipper pulls add to the bags convenient design.
Additional Storage
The Nostrand Avenue Bag comes with additional front and side zippered pockets for holding accessories like a spare battery, charger, HDMI cable, and memory card. With the included shoulder strap and sturdy design, you can take it with you virtually anywhere. Also included with this bag is an optics care and cleaning kit.
Koah Photography Cleaning Kit
This Photography Cleaning Kit by Koah comes complete with a compact mini tripod, a microfiber lens cloth, a fine bristle cleaning brush, lens cleaning wipes, a lens cleaning spray bottle, a rubber bulb air blower, loop straps, and finally a small carrying pouch to store these accessories. This kit was designed to meet the cleaning needs of various photography and video optics, binoculars and spotting scopes, filters and other glass elements.
SanDisk Ultra 128GB SDXC UHS-I Memory Card
Take better pictures and Full HD videos with your compact to mid-range point and shoot cameras. This SD card is ideal for storing tons of photos and videos. With speeds up to 100MB/s to quickly transfer it all to your computer.
Capture the Moment
SanDisk Ultra SD cards deliver exceptional photo and video shooting performance to let you capture your memories when they happen.
Perfect Picture and Video
Capture amazing quality pictures and Full HD video with your compact point-and-shoot camera.
Keep Shooting
Delivers sufficient storage space so you can shoot tons of photos and hours of Full HD video (1080p) without changing the card.
Rugged and Durable
SanDisk Ultra SD cards are durability tested to protect your memories from life's mishaps—waterproof, shockproof, x-ray proof, and temperature-proof.
Ratings and reviews
Fujifilm X-T3 Mirrorless Digital Camera (Black) with XF 16mm f/1.4 R WR Lens and Accessory Bundle
Fujifilm X-T3 Mirrorless Digital Camera (Black) with XF 16mm f/1.4 R WR Lens and Accessory Bundle
---