Fujifilm X-T3 Mirrorless Digital Camera Body (Black) with XF 23mm f/1.4 R Lens and Accessory Bundle
Fujifilm X-T3 Mirrorless Digital Camera Body (Black) with XF 23mm f/1.4 R Lens and Accessory Bundle
Fujifilm X-T3 Mirrorless Digital Camera (Black)
Fujifilm XF 23mm f/1.4 R Lens
Dolica AX620B 62-Inch Proline Tripod and Ball Head
Corel Deluxe Premium Photo Software Kit with New Photo Mirage
SanDisk Ultra 128GB SD Card
d616f5a3e04873c360568e4e00975d62b3aac015c1d0251c72957db5531313db-0c4a90bd40bdddd8.jpg
a3563ad8af7a28bc0dc995789920d343de8029b68926a968eae3162278ac6dee-78929f41c376e808.jpg
Fujifilm X-T3 Mirrorless Digital Camera (Black)
Fujifilm X-T3 Mirrorless Digital Camera (Black)
Fujifilm X-T3 Mirrorless Digital Camera Body (Black) with XF 23mm f/1.4 R Lens and Accessory Bundle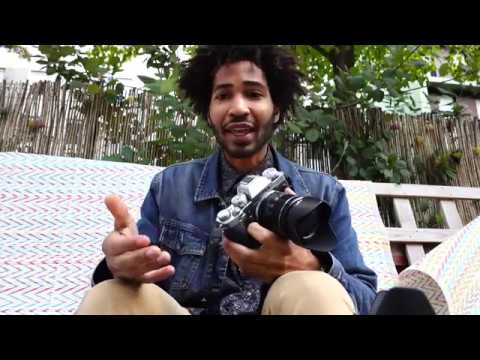 Fujifilm X-T3 Mirrorless Digital Camera Body (Black) with XF 23mm f/1.4 R Lens and Accessory Bundle
Product highlights:
26.1MP X-Trans CMOS 4 sensor
X Processor 4 with Quad CPU
Continuous shooting up to 11 fps
Ultra HD 4K Video recording
3-inch tilting LCD touchscreen display
0.75x 3.69m-dot Electronic viewfinder
Wi-Fi and Bluetooth connectivity
Weather-sealed magnesium alloy body
2.16m-point Phase-Detection AF
Includes XF 23mm f/1.4 R Lens
Starting at $226/mo or 0% APR.
---
---
---
Need help deciding?
Contact us right now!
Call or chat with one of our experts.
In the box
Fujifilm X-T3 WW Mirrorless Camera Body (Black)
Fujifilm X-T3 WW Mirrorless Camera Body (Black)
Li-ion battery NP-W126S
USB cable
Headphone adapter
Shoulder strap
BCP-001 Body cap
Owner's manual
Fujifilm XF 23mm f/1.4 R Lens
Fujifilm XF 23mm f/1.4 R Lens
Front Lens Cap
Rear Lens Cap
Lens Hood
Limited 1-Year Manufacturer's Warranty
Dolica AX620B100 62-Inch Proline Aluminum Alloy Tripod with Ball Head
Dolica AX620B100 62-Inch Proline Aluminum Alloy Tripod with Ball Head
Carrying Case
Tool Kit
Manual
Corel Photo Video Art Premium Suite for Focus Camera (OEM Download Card)
Corel PhotoMirage
Corel VideoStudio SE 2020
Corel Painter Essentials 7
Corel PaintShop Pro 2021
Corel AfterShot Pro 3
Koah Fujifilm NP-W126S Two-Pack Rechargeable 1400mAh Battery and Dual Charger
Koah Fujifilm NP-W126S Two-Pack Rechargeable 1400mAh Battery
Dual Charger
SanDisk Ultra 128GB SDXC UHS-I Memory Card
SanDisk Ultra 128GB SDXC UHS-I Memory Card
Fujifilm X-T3 Mirrorless Digital Camera Body (Black) with XF 23mm f/1.4 R Lens and Accessory Bundle
Achieve new artistic and creative heights thanks to the Fujifilm X-T3 Mirrorless Camera. This camera delivers superb image quality, dramatic AF performance, and excellent subject tracking to ensure that you always get exactly the shot you want. This bundle from Focus Camera includes Fujifilm X-T3 Mirrorless Digital Camera, XF 23mm f/1.4 R Lens, 62-Inch Proline Tripod and Ball Head, 128GB SD Card, Two-Pack Rechargeable Battery 1400mAh and Dual Charger, Accessories for 260, and Corel Deluxe Premium Photo Software Kit with New Photo Mirage.
Fujifilm X-T3 WW Mirrorless Camera Body (Black)
Fujifilm X-T3 WW Mirrorless Camera Body (Black)
Stay with the action, document the special moments, and find a deeper story. Designed for both stills and video, X-T3 WW is versatile enough for almost any moment and is certainly ready for photographers and filmmakers to make images and videos with striking details and beautiful colors that only Fujifilm can provide. The Fujifilm X-T3 WW uses advanced image sensor and processing technology, a weather-resistant design, and incredible performance to help image-makers make their best images. Keep up with the action, seek out the special moments, and find the deeper story with X-T3 WW.
Excellent Image Quality
The X-T3 WW uses Fujifilm's fourth-generation X-Trans CMOS 4 back-illuminated sensor to create images packed with detail and vibrant, true-to-life color. Designed to minimize noise at all ISO sensitivities, the unique structure of the X-Trans color filter array also effectively reduces moiré and false colors without the need for an optical low pass filter. This technology lays the foundation for images and video created with X-T3 WW to continually meet the bar of excellence that is now expected from Fujifilm digital cameras.
Capture Critical Moments with Fast Processing
Thanks to the X-Processor 4 quad-core CPU inside X-T3 WW. Focus can be acquired in as little as 0.02 seconds, even down to -7EV* when the light levels are low. Combined with its advanced Face and Eye detection algorithm, X-T3 WW is a wonderfully versatile tool that provides reliable performance in the most critical moments, so photographers and filmmakers can trust their instincts and follow the story in front of them.
*With XF50mmF1.0 R WR attached
State of the Art Video Controls
Video can be recorded to an external device via HDMI at 4K/60P 4:2:2 10 bit, or internally at 4K/60P 4:2:0 10bit, with bit rates of up to 400Mbps supported in both H.264/MPEG-4 AVC and H.265/HEVC compression formats. 4K HDR recording is also available in Hybrid Log Gamma (HLG), which provides extended capabilities in post when delivering to Standard Dynamic Range transmission standards. For filmmakers using gimbals and drones, camera functions have been extended through the USB port to allow for the starting & stopping of video, adjustment of the camera's exposure settings, and control of the camera's focus.
Performance at Your Fingertips
The fast read-out speed from X-T3 WW's imaging sensor, combined with its high-speed imaging processor, makes it possible to maintain AF/AE-tracking through its 3.69 million-dot EVF and achieve approximately 30fps of blackout-free, continuous exposures when the camera is set to electronic shutter and 1.25x crop mode.
Strong Performance, Even Against the Elements
Designed to continue operating in unpredictable weather conditions and in temperatures down to -10°C (14°F), X-T3 WW is made to withstand the elements because creation can only stop when the images are made and the stories are shared.
Note: This camera body does not come with an included charger.
Fujifilm XF 23mm f/1.4 R Lens
The Fujifilm XF 23mm f/1.4 R lens is a versatile wide-angle prime lens that is an ideal choice for everyday shooting. It offers a focal length equivalent to 35mm. Its performance is enhanced by a fast f/1.4 maximum aperture which allows this camera to excel in low-light shooting situations, as well as facilitates a pleasing depth of field. The Fujifilm XF 23mm f/1.4 R is a versatile lens suitable for a wide range of applications including portraits and landscapes as well as more general photography.
Durable Build
Fujifilm designed this lens with a high-torque AF motor that provides quick, quiet, and precise autofocus performance. Specially shaped aspherical elements near the diaphragm restore alignment of light rays at the image plane, translating to high sharpness and contrast even at maximum aperture. The design reduces chromatic aberration and further ensures consistent imaging performance throughout the entire focal range, while delivering incredible sharpness up to the periphery of the image.
Image Quality
The Fujifilm HT-EBC (High Transmittance Electron Beam Coating) is an optical design feature which ensures superior clarity and image brilliance, even in poor or unfavorable lighting conditions. Fujifilm applies the anti-reflective coating through a special process, layering the lens surface in order to substantially reduce unwanted flare or ghosting. This process helps to ensure incredibly rich image contrast and true color fidelity. The wide-angle 23mm lens provides a 35mm-equivalent field of view of 35mm, making it perfect for everyday applications.
Internal Focusing System
Fujifilm's Internal Focusing System places the focusing movements of the lens inside, allowing for a non-rotating front filter ring. Handling of the lens is a breeze because the length of the lens will not change during focusing. This technology also minimized illumination loss at the corners of the image field, supporting greater image integrity. The internal focusing mechanism means that you can reliably achieve smooth and precise autofocus while limiting the physical change of the lens barrel.
Dolica AX620B100 62-Inch Proline Aluminum Alloy Tripod with Ball Head
The Dolica 62-Inch ProLine Aluminum Alloy Tripod and Ball Head is a combination of versatility, functionality, and practicality. Whether you are shooting indoors or outdoors, this tripod is ideal for every occasion. Thanks to its lightweight yet durable construction, you can take this tripod anywhere making it perfect for all events such as sports activities, camping, family gatherings and much more. With a maximum working height of 62 inches, this tripod folds down to 22.5 inches making it convenient for transportation.
Functional and Stable Design
Designed for use with camcorders, point and shoot cameras and/or digital cameras, the Proline tripod features professional aluminum alloy construction with foam cell comfort grips that is able to support up to 13.2lb of weight. The Dolica AX620B100 Ball Head has a quick release plate for easy access to your camera while the integrated bubble level is ideal to prevent uneven shots. The three variable leg angles allows you to splay the legs out and get close to the ground for close-up or macro photography. Additionally, the tripod features weight hook, legs lock, a reversible locking center column, and non-slip rubber feet making it a perfect choice for today's photographer.
Corel Photo Video Art Premium Suite for Focus Camera (OEM Download Card)
The Corel Photo Video Art Premium Suite for Focus Camera (OEM Download Card) is an essential software bundle for photo and video editing. This versatile kit will improve your visual communication, digital storytelling, and photo editing results. This is a perfect bundle for displaying your creativity. It comes complete with Corel PhotoMirage, VideoStudio SE 2020, Painter Essentials 7, PaintShop Pro 2021, and AfterShot Pro 3.
Corel PhotoMirage
Whether you want to boost social engagement, drive results on the web, or simply have fun with photos, PhotoMirage is your key to creating attention-grabbing photo animations that engage, inspire and transfix. Click, drag and drop Motion Arrows in the direction you want your image to move. Plot Anchor Points around the areas you want to keep still. Adjust desired speed with an easy slider control then bring it all together with a preview to watch your photo come to life! Share your photo animations with family, friends, and the world! It's easy to export for various social and sharing platforms including Instagram, YouTube, Facebook, Vimeo, Flickr, Twitter, Pinterest, Snapchat, Google Photo, and SmugMug. Plus, you can also share through email and to the PhotoMirage user gallery. Choose the Custom export option to control the size, animation duration, quality, and more.
Corel VideoStudio SE 2020
Corel VideoStudio SE 2020 is the fun and easy video editing software designed to transform your photos & videos into stunning movies. This version has new additions such as new titles and creative content, streamlined editing tools and new smart slideshow and video tools. This program has also been optimized for 4K displays. Both new and seasoned users will love the flexibility and customization that VideoStudio has to offer. Flip, zoom, spin, or whip between scenes with Seamless Transitions that add excitement and energy to your cuts. Just align similar colors or objects to create a smooth and artful transition between imagery. Choose from templated transitions for immediate results or dive in deeper and create custom Seamless Transitions. Tell your story from multiple angles. Easily combine, sync, and edit footage from multiple cameras and select the angle you want to show as your video plays.
Corel Painter Essentials 7
Start your creative journey with Painter Essentials 7, the best paint program for beginners to explore and expand artistic curiosity using impressive, easy-to-learn tools. Produce incredible photo art with ease by converting your favorite photos into paintings using neural networking and the strength of Painter's brush engine! Choose from an impressive range of AI styles for photo painting, including Bold Watercolor, Colored Pencil, Colorful Dab's, Impressionist, Smooth Acrylic, Van Gogh, Watercolor Portrait, and Charcoal Drawing. Produce photo art with ease by converting your favorite photos into paintings using the leading-edge AI and SmartStroke technology in Painter Essentials 7. Choose from a wide range of auto-painting styles and, with one click, produce stunning results.
Corel PaintShop Pro 2021
With creativity at its core, PaintShop Pro 2021 offers impressive new creative content and applies Artificial Intelligence and Deep Learning to deliver innovative artistic presets. Enjoy complete control over your RAW images with PaintShop Pro Camera RAW LAB, including before and after views, and a large preview option. Combine multiple exposures of the same scene to create a single, stunning, HDR photo with intense visual contrast. Apply Lens Corrections tools automatically to correct the distortions, vignetting, and chromatic aberrations that are commonly introduced by most camera lenses. New features have been added like SmartClone, a Refine brush, and Depth of Field. Performance and stability have been refined and the Photography Workspace has been simplified for quick photo editing.
Corel AfterShot Pro 3
Edit faster, deliver higher quality images sooner and get back behind the camera where you belong with Corel AfterShot Pro 3. Brand and protect your work with new Watermarking. Enhanced Highlight Recovery, including a range control, helps you regain more detail in overexposed images. Save editing time with new Blemish Remover tools, comprehensive batch processing, and a new Image Preset Library; after all, time is money. Protect and promote your work with versatile Watermarking features. Deter unauthorized copying, brand your photos with your logo or contact info, or add text and graphics. Apply watermarks to individual photos or batches, and easily adjust the size, rotation, position, transparency, and more.
Koah Fujifilm NP-W126S Two-Pack Rechargeable 1400mAh Battery and Dual Charger
Stay prepared with the Koah NP-126S Two-Pack Battery and Charger Kit for Fujifilm. This kit provides two NP-126S 1400mAh rechargeable batteries with a compatible dual charger. The charger will charge both batteries simultaneously. Use this charging kit with your original FUJI batteries as well as the spare batteries from Koah.
SanDisk Ultra 128GB SDXC UHS-I Memory Card
Take better pictures and Full HD videos with your compact to mid-range point and shoot cameras. This SD card is ideal for storing tons of photos and videos. With speeds up to 100MB/s to quickly transfer it all to your computer.
Capture the Moment
SanDisk Ultra SD cards deliver exceptional photo and video shooting performance to let you capture your memories when they happen.
Perfect Picture and Video
Capture amazing quality pictures and Full HD video with your compact point-and-shoot camera.
Keep Shooting
Delivers sufficient storage space so you can shoot tons of photos and hours of Full HD video (1080p) without changing the card.
Rugged and Durable
SanDisk Ultra SD cards are durability tested to protect your memories from life's mishaps—waterproof, shockproof, x-ray proof, and temperature-proof.
Ratings and reviews
Fujifilm X-T3 Mirrorless Digital Camera Body (Black) with XF 23mm f/1.4 R Lens and Accessory Bundle
Fujifilm X-T3 Mirrorless Digital Camera Body (Black) with XF 23mm f/1.4 R Lens and Accessory Bundle
---