Fujifilm X-T30 Mirrorless Camera (Silver) with XF 23mm Lens and Mic Bundle
Fujifilm X-T30 Mirrorless Camera (Body) w/ XF 23mm f/2 Lens Silver Kit
Fujifilm X-T30 Mirrorless Camera (Body Only, Silver)
Fujifilm XF 23mm f/2 R WR Lens (Silver)
Koah Shotgun Video Microphone Professional On Camera Mic
SanDisk Extreme PRO 32GB SD Memory Card
Focus Camera Professional Cleaning and Accessory Kit for DSLR Cameras
Vivitar Mini 12" Flexible Tripod with Ballhead
Corel Deluxe Premium Photo Software Kit with New Photo Mirage
Fujifilm X-T30 Mirrorless Camera (Body Only, Silver)
Fujifilm X-T30 Mirrorless Camera (Body Only, Silver)
Fujifilm X-T30 Mirrorless Camera (Body Only, Silver)
Fujifilm X-T30 Mirrorless Camera (Body Only, Silver)
Fujifilm X-T30 Mirrorless Camera (Silver) with XF 23mm Lens and Mic Bundle
Fujifilm X-T30 Mirrorless Camera (Silver) with XF 23mm Lens and Mic Bundle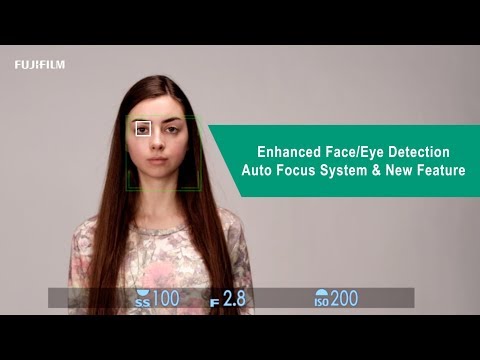 Product highlights:
26.1MP APS-C X-Trans CMOS 4 sensor
X-Processor 4 Quad-Core CPU
Many shooting functions, such as monochrome adjustments
Records 4K video at 30 fps or 1080p at 120 fps
3" LCD with 2-way tilting and improved touchscreen
0.39" 2.36M-dot OLED color viewfinder
Built-in Wi-Fi and Bluetooth 4.2, and SD card slot
Accurate autofocus tracking and face detection
Intuitive design with comfortable controls
Fujifilm XF 23mm f/2 R WR lens
Starting at $136/mo or 0% APR.
---
---
---
Need help deciding?
Contact us right now!
Call or chat with one of our experts.
In the box
Fujifilm X-T30 II Mirrorless Camera Body (Silver, No Charger)
Fujifilm X-T30 II Mirrorless Camera Body (Silver)
Li-ion Battery NP-W126S
USB Cable
Shoulder Strap
BCP-001 Body Cap
Owner's Manual
Fujifilm XF 23mm f/2 R WR Lens (Silver)
Fujifilm XF 23mm f/2 R WR Lens (Silver)
Front Lens Cap
Rear Lens Cap for Fujifilm X-Mount Lenses
Lens Hood
Wrapping Cloth
Limited 1-Year Warranty
Koah Professional On-Camera Shotgun Video Microphone
Koah Shotgun Video Microphone
Windscreen
Koah Three-Year Warranty
Corel Photo Video Art Premium Suite for Focus Camera (OEM Download Card)
Corel PhotoMirage
Corel VideoStudio SE 2020
Corel Painter Essentials 7
Corel PaintShop Pro 2021
Corel AfterShot Pro 3
SanDisk 64GB Extreme Pro SDXC UHS-I Memory Card
SanDisk 64GB Extreme Pro SDXC UHS-I Memory Card
Limited Lifetime Warranty
Focus Camera Flexible 10-Inch Spider Tripod
Fujifilm X-T30 Mirrorless Camera (Silver) with XF 23mm Lens and Mic Bundle
For a sleek mirrorless with cutting edge image-making technology, look no further than the Fujifilm X-T30 Mirrorless Camera. Designed to provide all the needs of the modern day content creator, the Fujifilm X-T30 is equipped with a new 26.1MP APS-C X-Trans CMOS 4 sensor and X-Processor 4 Quad-Core CPU. No matter your skill level, you will be impressed with the X-T30's fast autofocus, strong face detection and sharp, clear, high resolution photos. This Fujifilm camera has an increased sensitivity range up to ISO 51200 and can record 10-bit, 4:2:2 DCI 4K video using the HDMI port. Whether you are a novice, amateur or pro, you can get creative with the Fujifilm X-T30. Focus Camera combines this Fujifilm X-T30 Mirrorless Camera with an XF 23mm f/2 R WR lens – perfect combo for beginners as well as professionals. This bundle also includes a shotgun video microphone, Corel Deluxe Premium photo software kit, professional cleaning and accessory kit, 12" flexible tripod with ball head, and 32GB memory card.
Fujifilm X-T30 II Mirrorless Camera Body (Silver, No Charger)
Cleverly weaving proven technology with a vintage aesthetic, the X-T30 II is an ideal choice for stills photographers and videographers of all levels. With a 26.1MP back-illuminated X-Trans sensor and X-Processor 4 imaging engine, the X-T30 II delivers exceptional performance, with autofocusing down to -7EV in just 0.02 secs. The X-T30 II perfectly fits your creative style and mood with unique features including the ability to share your work in seconds, via Wi-Fi or Bluetooth. Pick up and start creating in seconds by flicking over to the Advanced SR Auto mode, or take more control over your output.
Assured Image Quality
This is the 4th Gen X-Trans CMOS 4 back-illuminated sensor which is designed to minimize noise, while also extending sensitivity to ISO 160. The unique structure of the X-Trans color filter array ensures stunning image quality, packed with detail and vibrant, true-to-life color, it also minimizes moiré and false colors, without the need for an optical low pass filter.
Incredible Focusing in All Conditions
The X-T30 II features X-Processor 4 quad-core CPU that offers fast, accurate autofocusing in just 0.02 secs on any subject. Significant enhancements have been made to the original X-T30's ability to track moving subjects, optimizing autofocus for both stills and its powerful 4K/30p video capabilities. For even greater versatility, low light focusing performance has also been expanded from the original X-T30 model, down to -7EV (with XF50mmF1.0 R WR attached).
Advanced Video and Imaging Controls
Users can create 10x super slow-motion effects as the X-T30 II offers the ability to record 4K video at 30 frames-per-second, or 240fps at 1080p. Filmmakers can record 10-bit, 4:2:2 color through the camera's HDMI port, F-Log internally, or video using any one of X-T30 II's 18 Film Simulation modes. The X-T30 II offers unique features in still images ­that includes in-camera control over film grain texture, color depth, clarity, sharpness, and highlight and shadow tones.
In Touch With Your Creativity
The X-T30 II features a three-inch, two-way tilting screen that offers impressive touchscreen functionality, making it easy to get high-quality results in challenging conditions. The Advanced SR Auto mode automatically chooses the optimum settings from 58 presets.
Made for Sharing
Fujifilm X-T30 II is primed for sharing. You can use either Bluetooth or Wi-Fi to share your memories with friends and family on social media, by connecting and downloading images to the Fujifilm Camera Remote App. The app also lets you instantly connect and print your favorites from any compatible Fujifilm INSTAX Smartphone printer.
Fujifilm XF 23mm f/2 R WR Lens (Silver)
The Fujifilm XF 23mm f/2 R WR lens is a versatile wide-angle lens that is an ideal choice for everyday shooting. Featuring a highly versatile focal length of 23mm in a 35mm format equivalent and a durable and lightweight build, you can take this lens anywhere. The Fujifilm XF 23mm lens is capable of drawing out the full performance of your X Series mirrorless digital cameras' X-Trans CMOS image sensor. With this dynamic wide angle lens with weather resistance will have you itching to take more pictures in any situation.
Tough and Durable
The XF 23mm lens was built with a tough metal exterior that gives off a feeling of quality and robustness. The focus and aperture rings were designed to have just the right amount of torque for easy and intuitive controls. With a coating that is weather resistant and dust resistant, so you and your camera can withstand any conditions.
Superior Imaging
The Fujifilm lens has a focal length equivalent of 35mm. It consists of 10 lens elements in 6 groups, including two aspherical elements to correct chromatic aberrations and distortion. The aspherical lens elements are optimally positioned for flatness of the image and edge-to-edge sharpness.
Advanced Autofocus
The XF 23mm has a lightning fast AF system. The electronic AF motor is nearly completely silent so that you won't disturb any functions as you zoom. The lightning fast AF system focuses in just 0.5 seconds for immediate response. The focusing group uses the aspherical elements to minimize performance fluctuations between focal distances.
Weather and Dust Resistant
The lens barrel is sealed to make it weather and dust resistant, and capable of operating at temperatures as low as -10 degree Celsius. When mounted on the weather- and dust-resistant mirrorless digital cameras, you can shoot in light rain or a dusty environment with peace of mind.
Koah Professional On-Camera Shotgun Video Microphone
Your camera is already great for providing sharp vibrant video but why not get just as good audio? Record professional quality videos using the best equipment around with Koah! With the incredible on-camera shotgun video microphone, you'll be taking your content creation skills to the next level. Get crystal-clear sound on all of your recordings straight from your camera without needing extra clunky gear that can make the entire process much more difficult!
Product Features
The video microphone is mounted on the camera and implements a hot shoe. It's constructed from rugged lightweight ABS construction and has a switchable high-pass filter. The mic records crisp sound anywhere and is compatible with Canon, Nikon, Fujifilm, Sony, Panasonic, Olympus and more. The video microphone has a 3.5mm audio output connector.
Professional Quality Audio
Perfect for content creators, live streamers, YouTubers or anyone that's following their passion in producing great videos and films! This shotgun microphone easily mounts onto your DSLR camera using a hot shoe adapter that screws on tightly and securely. This mic is intended to be used in close proximities - a super-cardioid polar pattern means that more environmental sound is reduced so that your voice comes out as sharply and audible as possible.
Perfect for on the Go
Capture memories anywhere at any time! The microphone is constructed using ultra-lightweight ABS material and designed for traveling purposes. It powers with batteries so you don't need a power source or cords whatsoever! Just attach your microphone and get to recording. The easy-to-use interface with low-cut filter and level switch give you full control over your sound!
Corel Photo Video Art Premium Suite for Focus Camera (OEM Download Card)
The Corel Photo Video Art Premium Suite for Focus Camera (OEM Download Card) is an essential software bundle for photo and video editing. This versatile kit will improve your visual communication, digital storytelling, and photo editing results. This is a perfect bundle for displaying your creativity. It comes complete with Corel PhotoMirage, VideoStudio SE 2020, Painter Essentials 7, PaintShop Pro 2021, and AfterShot Pro 3.
Corel PhotoMirage
Whether you want to boost social engagement, drive results on the web, or simply have fun with photos, PhotoMirage is your key to creating attention-grabbing photo animations that engage, inspire and transfix. Click, drag and drop Motion Arrows in the direction you want your image to move. Plot Anchor Points around the areas you want to keep still. Adjust desired speed with an easy slider control then bring it all together with a preview to watch your photo come to life! Share your photo animations with family, friends, and the world! It's easy to export for various social and sharing platforms including Instagram, YouTube, Facebook, Vimeo, Flickr, Twitter, Pinterest, Snapchat, Google Photo, and SmugMug. Plus, you can also share through email and to the PhotoMirage user gallery. Choose the Custom export option to control the size, animation duration, quality, and more.
Corel VideoStudio SE 2020
Corel VideoStudio SE 2020 is the fun and easy video editing software designed to transform your photos & videos into stunning movies. This version has new additions such as new titles and creative content, streamlined editing tools and new smart slideshow and video tools. This program has also been optimized for 4K displays. Both new and seasoned users will love the flexibility and customization that VideoStudio has to offer. Flip, zoom, spin, or whip between scenes with Seamless Transitions that add excitement and energy to your cuts. Just align similar colors or objects to create a smooth and artful transition between imagery. Choose from templated transitions for immediate results or dive in deeper and create custom Seamless Transitions. Tell your story from multiple angles. Easily combine, sync, and edit footage from multiple cameras and select the angle you want to show as your video plays.
Corel Painter Essentials 7
Start your creative journey with Painter Essentials 7, the best paint program for beginners to explore and expand artistic curiosity using impressive, easy-to-learn tools. Produce incredible photo art with ease by converting your favorite photos into paintings using neural networking and the strength of Painter's brush engine! Choose from an impressive range of AI styles for photo painting, including Bold Watercolor, Colored Pencil, Colorful Dab's, Impressionist, Smooth Acrylic, Van Gogh, Watercolor Portrait, and Charcoal Drawing. Produce photo art with ease by converting your favorite photos into paintings using the leading-edge AI and SmartStroke technology in Painter Essentials 7. Choose from a wide range of auto-painting styles and, with one click, produce stunning results.
Corel PaintShop Pro 2021
With creativity at its core, PaintShop Pro 2021 offers impressive new creative content and applies Artificial Intelligence and Deep Learning to deliver innovative artistic presets. Enjoy complete control over your RAW images with PaintShop Pro Camera RAW LAB, including before and after views, and a large preview option. Combine multiple exposures of the same scene to create a single, stunning, HDR photo with intense visual contrast. Apply Lens Corrections tools automatically to correct the distortions, vignetting, and chromatic aberrations that are commonly introduced by most camera lenses. New features have been added like SmartClone, a Refine brush, and Depth of Field. Performance and stability have been refined and the Photography Workspace has been simplified for quick photo editing.
Corel AfterShot Pro 3
Edit faster, deliver higher quality images sooner and get back behind the camera where you belong with Corel AfterShot Pro 3. Brand and protect your work with new Watermarking. Enhanced Highlight Recovery, including a range control, helps you regain more detail in overexposed images. Save editing time with new Blemish Remover tools, comprehensive batch processing, and a new Image Preset Library; after all, time is money. Protect and promote your work with versatile Watermarking features. Deter unauthorized copying, brand your photos with your logo or contact info, or add text and graphics. Apply watermarks to individual photos or batches, and easily adjust the size, rotation, position, transparency, and more.
SanDisk 64GB Extreme Pro SDXC UHS-I Memory Card
The SanDisk 64GB Extreme Pro SDXC UHS-I Memory Card saves you time transferring media with reading speeds of up to 200MB/s. With shot speeds of up to 90MB/s and UHS Speed Class 3 (U3) recording, you are ready to capture stunning, high-resolution, stutter-free 4K UHD video.
Improve Your Workflow Efficiency
With SanDisk QuickFlow Technology, this card optimizes performance for timesaving media offloads with quick transfer speeds up to 200MB/s (64GB-1TB). You can pair with the SanDisk Professional Pro-Reader SD and microSD to achieve maximum speeds (sold separately).
Shot Speeds up to 140MB/s
With shot speeds up to 140MB/s the card is perfect for capturing the action as it happens, without missing a beat.
Perfect for 4K UHD Video
Sometimes speed is what you need. The SanDisk Extreme Pro SD UHS-I card delivers the performance to capture stunning, uninterrupted 4K UHD video.
Stunning Sequential Burst Mode Shots
Rated UHS Speed Class 3 (U3) and Video Speed Class 30 (V30), the SanDisk Extreme PRO SD UHS-I card lets you capture sequential burst mode shots without missing a beat.
Durability You Can Count On
Built for and tested in harsh conditions, the SanDisk Extreme Pro SD UHS-I card is temperature-proof, waterproof, shock-proof, and x-ray-proof.
Recover Images You Accidentally Deleted
Includes an offer for RescuePro Deluxe 2-year data recovery software, which lets you restore images you accidentally deleted.
Focus Camera Flexible 10-Inch Spider Tripod
Take great pictures and video on the go with the Focus Camera 10-Inch Spider Tripod. This compact tripod is perfect for travel and fits most digital cameras and camcorders. The strong and sleek design features a quick release function providing amazing versatility.
Ratings and reviews
Fujifilm X-T30 Mirrorless Camera (Silver) with XF 23mm Lens and Mic Bundle
Fujifilm X-T30 Mirrorless Camera (Silver) with XF 23mm Lens and Mic Bundle
---