Hercules DJ Control P32 2-Channel 32 Pad DJ Performance Controller
(Hercules DJ Control P32 2-Channel 32 Pad DJ Performance Controller
(Hercules DJ Control P32 2-Channel 32 Pad DJ Performance Controller
(Hercules DJ Control P32 2-Channel 32 Pad DJ Performance Controller
(Hercules DJ Control P32 2-Channel 32 Pad DJ Performance Controller
(Hercules DJ Control P32 2-Channel 32 Pad DJ Performance Controller
Hercules DJ Control P32 2-Channel 32 Pad DJ Performance Controller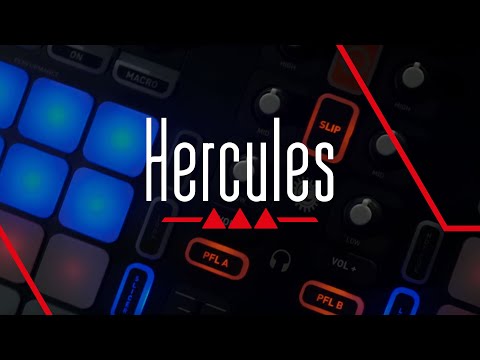 Hercules DJ Control P32 2-Channel 32 Pad DJ Performance Controller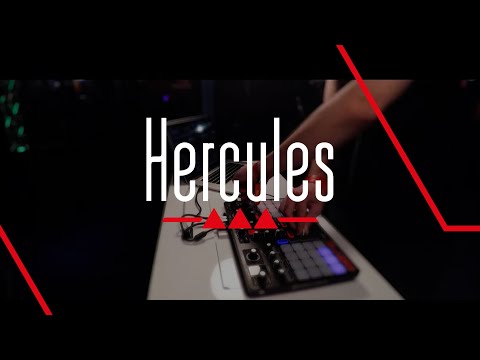 Product highlights:
Designed for aspiring creative DJs
Play with your favorite music tracks and remix them live
Intuitive layout with direct control of all mixing functions
Integrated built-in audio interface
32 performance pads with high-quality feel
DJUCED 40 degree DJ software
Dual displays indicating loop sizes, effects and more
Pay over time for orders over $300 with Affirm.
---
---
---
Need help deciding?
Contact us right now!
Call or chat with one of our experts.
In the box
Hercules DJ Control P32 2-Channel 32 Pad DJ Performance Controller
Hercules DJ Control P32 2-Channel 32 Pad DJ Performance Controller
Hercules P32 DJ
USB Cable
Quick Start Guide
Full version of the DJUCED 40 Degree DJ Software
Hercules DJ Control P32 2-Channel 32 Pad DJ Performance Controller
Have fun with your favorite music thanks to creative mixing and remixing tools. Enjoy the perfect combination of body and spirit with the all-in-one Hercules P32 DJ controller, at the crossroads of DJing and performance: Play. Remix. Perform. Put on a show and develop your own style with this versatile controller by playing with the pads, loops, slicers and samplers – and even add great effects. You'll be creating unique mixes in no time at all!
Performance
Be creative and inventive. With 2 decks, screens displaying the sizes of loops, effects racks, equalizers, 32 pads and much more, Hercules P32 DJ is perfectly designed for mixing.
Pads
Hercules P32 DJ features 32 ergonomic and responsive pads for precise performance and high-quality feel. The intelligence of the DJUCED 40 degree DJ software lets you keep the rhythm and the structure of tracks intact, no matter what you're doing. All mixing and remixing features are right there at your fingertips.
Put on a Show
Being a DJ is much more than just technical skills and creating a playlist. It also involves your ability to put on a show. Hercules P32 DJ lets you develop your signature sound. The combination of pads, dynamic backlighting and sample packs helps you refine your identity as a DJ. Now it's on!
Finger Drumming
Practice finger drumming with music production software like Ableton Live, GarageBand, Bitwig Studio, Melodics, and more (not included). Make your mixes perfectly unique.
Ratings and reviews
Hercules DJ Control P32 2-Channel 32 Pad DJ Performance Controller
Hercules DJ Control P32 2-Channel 32 Pad DJ Performance Controller
---