JBL 305P MkII Powered 5-Inch Two-Way Studio Monitor (2-Pack) with Monitor Stand and Breakout Cable
JBL 305P MkII Powered 5-Inch Two-Way Studio Monitor (2-Pack) with Monitor Stand and Breakout Cable
JBL 305P MkII Powered 5" Two-Way Studio Monitor
IsoAcoustics ISO155 Medium Monitor Stand (Pair)
JBL 305P MkII Powered 5" Two-Way Studio Monitor
JBL 305P MkII Powered 5" Two-Way Studio Monitor
JBL 305P MkII Powered 5" Two-Way Studio Monitor
JBL 305P MkII Powered 5-Inch Two-Way Studio Monitor (2-Pack) with Monitor Stand and Breakout Cable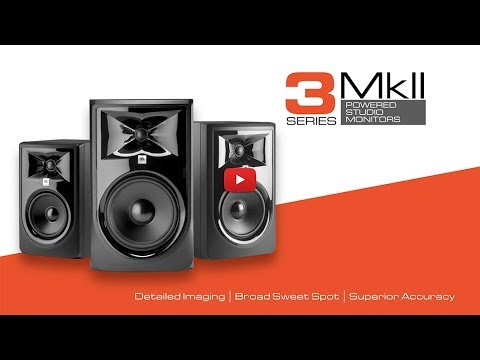 JBL 305P MkII Powered 5-Inch Two-Way Studio Monitor (2-Pack) with Monitor Stand and Breakout Cable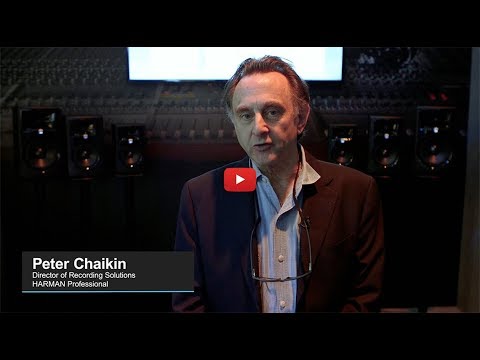 Product highlights:
Image Control Waveguide for nice imaging and wide sweet spot
JBL transducers for optimized transient response and linearity
Slip Stream low-frequency port for superior bass performance
Dual integrated, custom Class-D amplifiers provide 112W power
Boundary EQ settings compensate for low frequency variants
HF Trim switch adjusts high-frequency output
Flexible connectivity, input-sensitivity switch and volume control
Engineered to JBL Linear Spatial Reference design criteria
Strenuous 100-hour full-power test ensures years of reliability
Sleek, modern design provides a visual upgrade to any studio
Starting at $32/mo or 0% APR.
---
---
---
Need help deciding?
Contact us right now!
Call or chat with one of our experts.
In the box
2 X JBL 305P MKII Powered 5-Inch Two-Way Studio Monitor
IsoAcoustics ISO155 Medium Monitor Stand (Pair)
Kirlin 3.5mm TRS to Dual 1/4-Inch TS Stereo Breakout Cable
Kirlin 3.5mm TRS to Dual 1/4-Inch TS Stereo Breakout Cable
Manufacturer's 3-Year Limited Warranty
JBL 305P MkII Powered 5-Inch Two-Way Studio Monitor (2-Pack) with Monitor Stand and Breakout Cable
Get powerful sound quality out of the JBL 305P MkII Powered 5-Inch Two-Way Studio Monitors with Monitor Stands and Breakout Cable Bundle from Focus Camera. The JBL 305P MKII Two-Way Studio Monitors feature the JBL Image Control Waveguide creates a stunning soundstage with precise imaging and depth, JBL Transducers , Dual Class-D power amps and a New Boundary EQ to name a few. These monitors are tailored to fit your studio and provide powerful sound out of the box thanks to the 112 watts of power and power amplifiers. These two studio monitors are bundled with a medium monitor stand and a 3.5 mm TS stereo breakout cable.
JBL 305P MKII Powered 5-Inch Two-Way Studio Monitor
The next-generation JBL 305P MkII powered studio monitor makes legendary JBL performance available to every studio. With the revolutionary JBL Image Control Waveguide and refined transducers, JBL 305P MkII offers stunning detail, precise imaging, a wide sweet spot, and an impressive dynamic range that enhances the mix capabilities of any modern workspace. Leveraging patented technologies derived from the JBL 7 Series and M2 Master Reference Monitors and sporting a sleek, modern design, JBL 305P MkII delivers outstanding performance and an enjoyable mix experience at an accessible price.
Your Mix Is Only as Good as Your Monitors
JBL 305P MkII has been equipped with acclaimed 3 Series transducers that now perform even better. Hear deep, accurate, and tightly controlled bass, thanks to a long-throw 5-inch woofer and the patented JBL Slip Stream low-frequency port. Enjoy soaring, immaculately detailed highs, via its woven-composite 1-inch Neodymium tweeter. JBL engineers took things to the next level with faster HF transient response through fine-tuned ferrofluid damping, and greater low-frequency linearity, and reduced harmonic distortion courtesy of an enhanced woofer design. The result is a studio monitor you can trust - with unmatched performance, stunning imaging, and neutral frequency response that's unbeatable in its class.
Tailored Sound to Fit Your Studio
The dimensions and acoustics of a room can have a major effect on sonic accuracy, and that's why JBL 305P MkII lets you adjust the response to fit your studio. The new Boundary EQ attenuates the low-end boost that can occur when you place monitors directly on the desktop or near walls. The 3-position HF Trim switch allows you to adjust the high-frequency response of the 305P MkII to tailor it to room acoustics or personal tastes.
Patented Image Control Waveguide
Reveal impressive detail, ambience, and depth in your mixes with JBL 3 Series' groundbreaking Image Control Waveguide. Originally developed for JBL's flagship M2 Master Reference Monitor, this patented innovation ensures an acoustically seamless transition between the low- and high-frequency transducers and provides an immersive soundstage, with precise imaging. Offering a wide sweet spot and neutral frequency response, JBL 305P MkII delivers a crystal clear representation of your mix, revealing subtle details, even when listening off-axis.
Big Sound Out of the Box
JBL 305P MkII is ready for the most demanding production styles right out of the box. With 112 watts of total power, the dual, integrated Class-D power amplifiers, custom-designed by JBL for each transducer, give you a generous dynamic range for any project. From music production and podcasting to cinematic sound design or daily vlogging, enjoy the output and power you need to hear exceptional detail at any volume - even at peak SPL. Simply plug in, power on, and start creating.
IsoAcoustics ISO155 Medium Monitor Stand (Pair)
The IsoAcoustics ISO155 Medium Monitor Stand is the latest generation of IsoAcoustics stands designed for studio monitors. The ISO Stand is an updated version of the popular ISO-L8R series and features a lower profile, new frame design and a newer version of isolator for improved performance. The ISO-155 isolation stand is 6.1-Inch (155mm) wide x 7.5-Inch (190mm) depth and is rated for monitors weighing up to 40lb.
Patented IsoAcoustics Isolation
Offering 14 variations of height and tilt, the ISO-155 will help you optimize the placement of your monitors and bring your tweeters to ear level. The IsoAcoustics patented isolation system provides superior isolation and decoupling from the supporting surface. The stands are biased to keep all energy in alignment with the speaker cones, providing greater clarity and focus.
Perfect for Small Studio Monitors
An important aspect of the speaker stand design is the ability to adjust the height and tilt angle of the supported speaker enclosure to optimize its position relative to the listener and eliminate soundwave reflections off the supporting surface.
Exciting the Supporting Surface
The isolators manage the energy of the speaker to reduce vibrations resonating through the supporting surface to eliminate dissonant sounds in the listening area or jamming rooms.
Reducing Internal Reflections
Internal reflections are vibrations reflecting back up the speaker cabinet which causes smear. Smear is a result of artifacts replicated in both channels which are perceived to be in the middle, causing the stereo image to collapse. The IsoAcoustics isolators reduce internal reflections to eliminate smear. The result is an improved stereo image of natural spatial sound.
Kirlin 3.5mm TRS to Dual 1/4-Inch TS Stereo Breakout Cable
The Kirlin 3.5mm TRS to Dual 1/4-Inch TS Stereo Breakout Cable is a handy accessory to have along with your other Pro audio paraphernalia. This cable features a 24x2 gauge OFC (Oxygen-Free-Copper) conductor and two 42x1 OFC (Oxygen-Free-Copper) conductors with 80% OFC spiral shielding coverage. This RoHS compliant cable is covered by a 3-year limited manufacturer warranty.
Ratings and reviews
JBL 305P MkII Powered 5-Inch Two-Way Studio Monitor (2-Pack) with Monitor Stand and Breakout Cable
JBL 305P MkII Powered 5-Inch Two-Way Studio Monitor (2-Pack) with Monitor Stand and Breakout Cable
---