Lorex 5MP Super High Definition IP Dome Camera with Audio and Color Night Vision
Lorex 5MP Super High Definition IP Dome Camera with Audio and Color Night Vision
Lorex 5MP Super High Definition IP Dome Camera with Audio and Color Night Vision
Lorex 5MP Super High Definition IP Dome Camera with Audio and Color Night Vision
Lorex 5MP Super High Definition IP Dome Camera with Audio and Color Night Vision
Lorex 5MP Super High Definition IP Dome Camera with Audio and Color Night Vision
Lorex 5MP Super High Definition IP Dome Camera with Audio and Color Night Vision
Lorex 5MP Super High Definition IP Dome Camera with Audio and Color Night Vision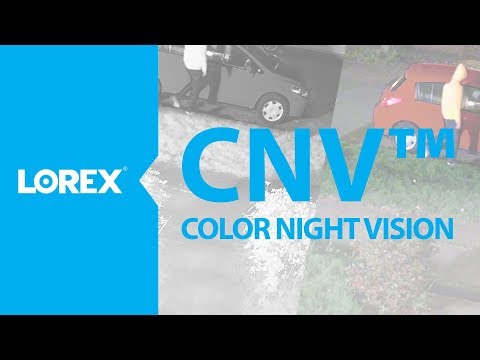 Product highlights:
HD 5MP image sensor delivers more than double detail of 1080p
HD even when zoomed, for clear identification in video evidence
H.265 intelligent compression reduces video file sizes
Optimizes performance based on available bandwidth
Color Night Vision for better recognition of objects in low light
130' IR night vision range in ambient lighting (90' in darkness)
ClearNight imaging for low light operation/recording efficiency
Built-in microphone for listen-in audio
Wide angle 107° field of view (horizontal)
Simple 1-cable Power over Ethernet (PoE) camera installation
Pay over time for orders over $300 with Affirm.
---
---
---
Need help deciding?
Contact us right now!
Call or chat with one of our experts.
In the box
Lorex 5MP Super High Definition IP Dome Camera with Audio and Color Night Vision
5MP HD IP Dome Camera
100ft (30m) CAT5e Ethernet Cable
Mounting Kit
Quick Setup Guide
Lorex 5MP Super High Definition IP Dome Camera with Audio and Color Night Vision
A security camera is supposed to capture usable evidence should an incident ever occur on your property. With this 5MP Super High Definition IP security camera from Lorex you can expect just that. It uses a 5-megapixel (MP) image sensor that will provide you 2K Super HD resolution security footage. It also has incredible color night vision, a wide angle 107° horizontal field of view, and a fully weatherproof housing that can withstand freezing temperatures as low as -22°F / -30°C. Whether you are in the market for a new security camera or looking to upgrade, this 5MP security camera is an ideal solution.
Super High Definition Peace of Mind
Record exceptional 5MP Super HD video for more than double the detail of 1080p. Advanced Color Night Vision and listen-in audio, provide expanded security coverage for your home or business. Convenient one cable installation provides power to the camera and carries HD video to the recorder.
2K Super HD Resolution
Lorex is proud to add this powerful 2K IP security camera to their extensive line of consumer security cameras. This camera contains a 5MP image sensor at its core, which means that it is capable of recording a 2K pixel resolution of 2592 x 1944 at 15 frames-per-second (FPS). This resolution will deliver extremely detailed images and allow for greater digital zooms so you can see further into the distance. This camera also uses industry leading H.265 compression, which will help reduce video sizes and save valuable hard drive space.
Expand Your Security Coverage
A built-in microphone within this security camera allows for listen-in audio recording. Audio monitoring can provide you with additional information (such as voices), which could prove to be invaluable should an intrusion or event occur on your property. Audio can also help you interpret events, even if the action takes place away from the camera's field of view.
Easy PoE Installation
Only a single Cat5e ethernet cable is required to connect it to a compatible NVR. This cable provides video transmission, power to the camera, a stable network connection, and installation flexibility up to 300ft (as the camera does not need to be plugged into a nearby power source).
Long Range Color Night Vision
Trust Lorex to protect your property, even during the darkest hours of the night. Not only will this security camera allow you to clearly see up to 130ft / 40m away with the help of ambient lighting or up to 90ft / 27m away in total darkness, it will take your night vision security coverage one step further with Color Night Vision (CNV) technology. CNV provides full-color video in low-light conditions that will add an extra level of visual detail that can help identify people or objects. Note that CNV requires ambient light - the camera will typically switch to black and white infrared night vision if the area is too dark.
HEVC / H.265 Compression
Keep the 4K footage without the 4K file sizes thanks to this camera's cutting-edge HEVC compression technology. HEVC stands for High Efficiency Video Compression (also known as H.265 or MPEG-H Part 2), and is used by the camera to compress video file sizes without any noticeable difference in quality. Please note that an NVR capable of receiving this type of compression is necessary to utilize this feature.
All-Weather Security Camera
This 5MP security camera is rated IP66 (weatherproof). This means that furious winds, torrential downpours and snowstorms are no match for this rugged security camera. It will even continue to operate in freezing climates as low as -22°F / -30°C. This allows you to place it where you need it most - indoors or outdoors. Its heavy duty housing is well equipped to withstand vandalism as well, providing additional protection for safe outdoor installation.
Ratings and reviews
Lorex 5MP Super High Definition IP Dome Camera with Audio and Color Night Vision
Lorex 5MP Super High Definition IP Dome Camera with Audio and Color Night Vision
---