Lorex 8ch 4K Ultra HD IP NVR 2TB Security System with Four 2K (5MP) IP Cameras
Lorex 8ch 4K Ultra HD IP NVR 2TB Security System with Four 2K (5MP) IP Cameras
Lorex 8ch 4K Ultra HD IP NVR 2TB Security System with Four 2K (5MP) IP Cameras
Lorex 8ch 4K Ultra HD IP NVR 2TB Security System with Four 2K (5MP) IP Cameras
Lorex 8ch 4K Ultra HD IP NVR 2TB Security System with Four 2K (5MP) IP Cameras
Lorex 8ch 4K Ultra HD IP NVR 2TB Security System with Four 2K (5MP) IP Cameras
Lorex 8ch 4K Ultra HD IP NVR 2TB Security System with Four 2K (5MP) IP Cameras
Lorex 8ch 4K Ultra HD IP NVR 2TB Security System with Four 2K (5MP) IP Cameras
Lorex 8ch 4K Ultra HD IP NVR 2TB Security System with Four 2K (5MP) IP Cameras
Lorex 8ch 4K Ultra HD IP NVR 2TB Security System with Four 2K (5MP) IP Cameras
Lorex 8ch 4K Ultra HD IP NVR 2TB Security System with Four 2K (5MP) IP Cameras
Lorex 8ch 4K Ultra HD IP NVR 2TB Security System with Four 2K (5MP) IP Cameras
Lorex 8ch 4K Ultra HD IP NVR 2TB Security System with Four 2K (5MP) IP Cameras
Lorex 8ch 4K Ultra HD IP NVR 2TB Security System with Four 2K (5MP) IP Cameras
Lorex 8ch 4K Ultra HD IP NVR 2TB Security System with Four 2K (5MP) IP Cameras
Lorex 8ch 4K Ultra HD IP NVR 2TB Security System with Four 2K (5MP) IP Cameras
Lorex 8ch 4K Ultra HD IP NVR 2TB Security System with Four 2K (5MP) IP Cameras
Lorex 8ch 4K Ultra HD IP NVR 2TB Security System with Four 2K (5MP) IP Cameras
Lorex 8ch 4K Ultra HD IP NVR 2TB Security System with Four 2K (5MP) IP Cameras
Lorex 8ch 4K Ultra HD IP NVR 2TB Security System with Four 2K (5MP) IP Cameras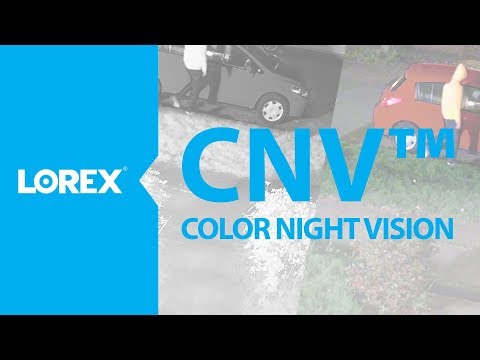 Product highlights:
HD 5MP image sensor delivers more than double detail of 1080p
H.265 intelligent compression reduces video file sizes
Color Night Vision and up-to 130' IR night vision range
8-port, 1-cable Power over Ethernet (PoE) camera installation
iOS/Android Lorex Secure allows recording, playback and more
PC and Mac Lorex Client video management software
24/7 security-grade pre-installed hard drive
2TB high-capacity storage expandable to 6TB (1x6TB HDD)
Mirror hard drive recording backs up footage to internal drive
Pentaplex Operation to view, record, play, back up and control
Starting at $53/mo or 0% APR.
---
---
---
Need help deciding?
Contact us right now!
Call or chat with one of our experts.
In the box
Lorex 8ch 4K Ultra HD IP NVR 2TB Security System with Four 2K (5MP) IP Cameras
8 Channel, 4K Ultra HD Network Video Recorder

Power cable
Remote control
USB mouse
Ethernet cable
HDMI cable
Quick setup guides

5MP HD IP Bullet Camera

100ft (30m) CAT5e Ethernet Cable
Mounting kit
Quick setup guide
Lorex 8ch 4K Ultra HD IP NVR 2TB Security System with Four 2K (5MP) IP Cameras
Leave nothing to the imagination with this professional grade security camera system from Lorex. It features the top-of-the-line LNK7000 Series network video recorder (NVR) and four 2K (5MP) LKB353A IP bullet security cameras with revolutionary color night vision capabilities.
Future of High Definition Video Recording
View your world in more detail than ever with real-time 4K HD recording for 4x the detail of 1080p. 4K video output lets you view multiple HD channels in full resolution on a 4K TV. The NVR's Power over Ethernet ports make setup quick and easy, with one cable installation per camera that provides both power and HD video.
2K Super HD Resolution
These Lorex cameras contain a 5MP (megapixel) image sensor that it is capable of recording a 2K pixel resolution of 2592 x 1944 at 15 frames-per-second (FPS). This resolution will deliver extremely detailed images and allow for greater digital zooms so you can see further into the distance.
Expand Your Security Coverage
A built-in microphone within this security camera allows for listen-in audio recording. Audio monitoring can provide you with additional information (such as voices), which could prove to be invaluable should an intrusion or event occur on your property. Audio can also help you interpret events, even if the action takes place away from the camera's field of view.
Long Range Color Night Vision
Trust this security camera to protect your property, even during the darkest hours of the night. Not only will it allow you to clearly see up to 130ft / 40m away with the help of ambient lighting or up to 90ft / 27m away in total darkness, it will take your night vision security coverage one step further with our Color Night Vision (CNV) technology. This feature provides full-color video in low-light conditions that will add an extra level of visual detail that can help identify people or objects. It is important to note that CNV requires ambient light - the camera will typically switch to black and white infrared night vision if the area is too dark.
HEVC / H.265 Compression
Your cameras use industry leading H.265 (High Efficiency Video Compression, H.265 or MPEG-H Part 2) compression, which will help reduce video sizes and save valuable hard drive space. HEVC encoding helps compress 4K video files without losing the 4K video quality.
PoE Installation
Thanks to Power-over-Ethernet technology, this professional grade security system does not require a professional technician for installation. Simply run a single Ethernet cable between the NVR and each IP camera. This cable provides both power and video transmission up to 300ft / 91m.
Stay Connected
Connect this security camera system to Lorex Secure, an innovative app designed for most smartphones and tablets. Simply scan the unique QR code on your NVR to start viewing your entire system from wherever life takes you. Features such as easy-to-read event history timelines, RapidRecap videos, privacy mode, and custom mobile notifications for motion events will let you monitor your property easier and smarter.
Lorex Web Client
Lorex Client 13 gives you access to your security system and its settings over the Internet using a PC or Mac. View live and recorded video and save manual recordings and snapshots to your computer's hard drive.
Other Features
Free Lorex Cloud Basic plan
All-weather security camera
Massive security certified 24/7 100% duty cycle hard drive
Flexible installation
HDTV ready
Ratings and reviews
Lorex 8ch 4K Ultra HD IP NVR 2TB Security System with Four 2K (5MP) IP Cameras
Lorex 8ch 4K Ultra HD IP NVR 2TB Security System with Four 2K (5MP) IP Cameras
---