Nikon D3500 DX-Format DSLR Camera with AF-P DX NIKKOR 18-55mm Lens (Black)
Nikon D3500 DX-Format DSLR Camera with AF-P DX NIKKOR 18-55mm Lens (Black)
Nikon D3500 DX-Format DSLR Camera with AF-P DX NIKKOR 18-55mm Lens (Black)
Nikon D3500 DX-Format DSLR Camera with AF-P DX NIKKOR 18-55mm Lens (Black)
Nikon D3500 DX-Format DSLR Camera with AF-P DX NIKKOR 18-55mm Lens (Black)
Nikon D3500 DX-Format DSLR Camera with AF-P DX NIKKOR 18-55mm Lens (Black)
Nikon D3500 DX-Format DSLR Camera with AF-P DX NIKKOR 18-55mm Lens (Black)
Nikon D3500 DX-Format DSLR Camera with AF-P DX NIKKOR 18-55mm Lens (Black)
Nikon D3500 DX-Format DSLR Camera with AF-P DX NIKKOR 18-55mm Lens (Black)
Nikon D3500 DX-Format DSLR Camera with AF-P DX NIKKOR 18-55mm Lens (Black)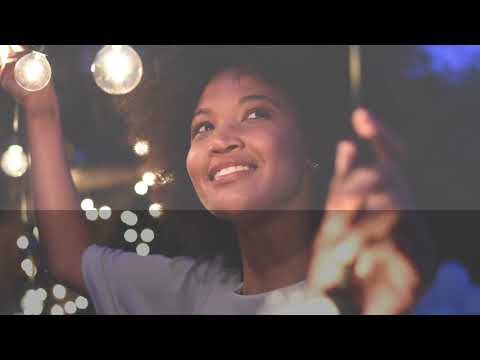 Nikon D3500 DX-Format DSLR Camera with AF-P DX NIKKOR 18-55mm Lens (Black)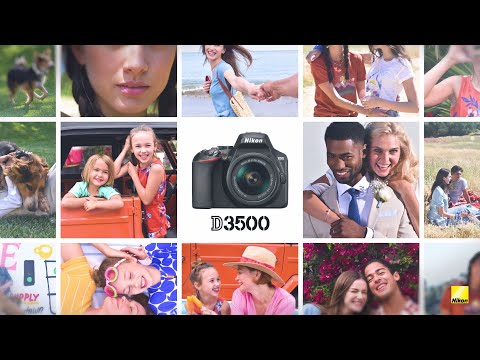 Product highlights:
24.2MP DX CMOS sensor
EXPEED image processor
Continuous shooting of up to 5 fps
Full HD 1080 video recording at 60fps
3-inch 921K-dot display
Built-in Bluetooth connectivity to SnapBridge app
11-Point autofocus
Guide mode helps you learn as you shoot
Lightweight, balanced, easy to use body
Includes Nikkor 18-55mm lens
Starting at $63/mo or 0% APR.
---
---
---
Need help deciding?
Contact us right now!
Call or chat with one of our experts.
In the box
Nikon D3500 DX-Format DSLR Camera with AF-P DX NIKKOR 18-55mm Lens (Black)
Nikon D3500 DX-Format DSLR Camera

EN-EL14a Rechargeable Li-ion Battery
MH-24 Quick Charger
AN-DC3 Strap
BF-1B Body Cap
DK-25 Rubber Eyecup

AF-P DX NIKKOR 18-55mm f/3.5-5.6G VR

LC-55A 55mm Snap-On Front Lens Cap
Rear Lens Cap
Nikon D3500 DX-Format DSLR Camera with AF-P DX NIKKOR 18-55mm Lens (Black)
The new Nikon D3500 DX-Format DSLR Camera is a great camera for beginners, delivering extremely high resolution photos and videos at an incredibly competitive price. This is a camera for all of the photographers who didn't even know they were photographers! The images you take with the D3500 camera capture more than just a moment, they capture the feeling of the moment. Share that feeling with your family and friends immediately and again and again for a lifetime of memories.
Less Thinking, More Shooting
The Nikon D3500 is fast, responsive, smart, and easy to use. With this amazing DSLR camera you won't be fussing around with camera controls while the best moments pass you by. Each button and dial is carefully placed to maximize comfort and ease of use. The D3500 is the camera for all of those smartphone users looking to make the jump to a real camera with impressive high resolution photos and intuitive controls that your smartphone can't deliver. An 11 point AF system helps you to keep track of your subjects throughout the shot. AUTO Mode assists you in focusing and helps you find the best shots for amazing results. Guide Mode will help you learn as you shoot with simple, easy to follow on-screen guidance.
Incredible Images
Equipped with a 24.2MP DX APS-C CMOS image sensor that is 15 times larger than a smartphone, and Nikon's signature EXPEED image processing system, you will have extremely high resolution photos that take in more light and deliver truer color than ever before. With a continuous shooting rate of up to 5 frames per second, you will never miss any of the action filled shots that are so much fun. Amazing FHD video with stereo sound is available right at the push of a button. With awesome 1080/60p Full HD video you'll be filming cinematic experiences on the regular.
Perfect Build
The Nikon D3500 DSLR Camera was designed to be your perfect companion. Lightweight, comfortable, and balanced in its design, this camera sets you up for easy success. The 3" display gives you 921,000-dot resolution and a 170° viewing angle for accurate playback and superb functionality. Even with your favorite Nikkor lens attached to the body, this DSLR camera provides excellent balance and is lighter than most other cameras in its class. This camera is completely compatible with Nikon's SnapBridge App so that you camera and smartphone are in constant harmony. You can remotely view, post, and edit images with this amazing app.
Nikkor 18-55mm f/3.5-5.6G VR Lens
This camera comes equipped with the all-new AF-P DX Nikkor 18-55mm f/3.5-5.6G VR lens so that you can conquer every landscape, video, or wide-angle shot. With a pulse motor for ultra-fast, near silent autofocus, you will always stay on your subject. Vibration Reduction technology provides intuitive image stabilization to correct any unwanted shakes or bumps. Compact, lightweight, and extremely versatile, this lens will help you capture all of your favorite moments with phenomenal precision and clarity.
Ratings and reviews
Nikon D3500 DX-Format DSLR Camera with AF-P DX NIKKOR 18-55mm Lens (Black)
Nikon D3500 DX-Format DSLR Camera with AF-P DX NIKKOR 18-55mm Lens (Black)
---