Nord Drum 3P Nord Drum Modeling 6-Channel Percussion Synthesizer
Nord Drum 3P Nord Drum Modeling 6-Channel Percussion Synthesizer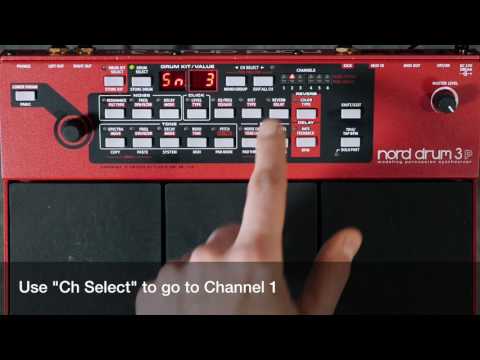 Nord Drum 3P Nord Drum Modeling 6-Channel Percussion Synthesizer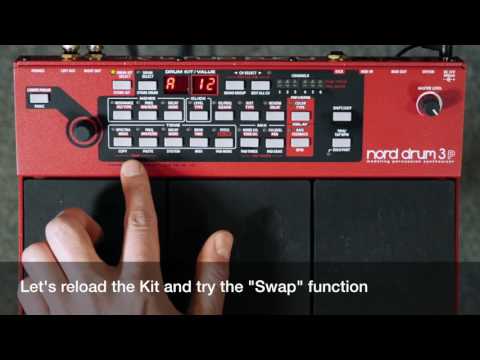 Nord Drum 3P Nord Drum Modeling 6-Channel Percussion Synthesizer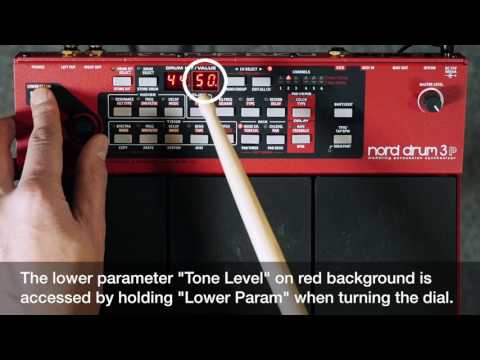 Product highlights:
6-channel modeling percussion synthesizer
Integrated multi-pad, kick pad input and MIDI
Simplified user interface with easy sound selection
MIDI in/out and full CC-control
Three-section sound tone, noise and click
Tone section has four synthesis modes
Noise section is all about producing very powerful noise
---
Need help deciding?
Contact us right now!
Call or chat with one of our experts.
In the box
Nord Drum 3P Nord Drum Modeling 6-Channel Percussion Synthesizer
Nord Drum 3P Nord Drum Modeling 6-Channel Percussion Synthesizer
Nord Drum 3P Nord Drum Modeling 6-Channel Percussion Synthesizer
The super compact new Nord Drum 3P combines stunning playability with unlimited sound design possibilities! New features include integrated multi-pad, Reverb and Delay effects, a simplified sound selection mode, and new Sound Banks for quickly creating custom kits on the fly.
Integrated Multipad New
The ultra-compact new Nord Drum 3P features an integrated super responsive multi-pad and external kick input and weighs under 2 kg!
Delay and Reverb Effects New
The great-sounding global Stereo Reverb and Delay effects let you add a whole new dimension to your drum sounds and the effect amount is easily adjusted for each drum channel.
Sound Creation
The Sound generation takes place in the three sections Tone, Noise, and Click. The sounds of the Nord Drum 3P are all synthesized in real-time - allowing you to both sculpt and play sounds with a unique dynamic response, regardless if you prefer to play with drum sticks or from a sequencer.
Tone Section
The Tone Section is specialized for creating tonal and harmonically complex sound spectras and has four synthesis modes – Resonant synthesis, Subtractive Synthesis, Frequency Modulation, and Ring Modulation synthesis. The Resonant synthesis mode offers a wide range of complex spectras inspired by materials like drum heads, marimba, vibraphone, tines, and cymbals. A unique feature includes the possibility to tune harmonic spectra. The Subtractive Wave types include Sine, Saw, Square, Pulse waveforms, and T-Bridge Oscillators and are brilliant for creating classic synth-type drum sounds and effects. The FM Synthesis mode features 6 different FM algorithms where the Frequency parameter controls modulation amount and Spectra controls modulation frequency.
Noise Section
The Noise section is all about producing noise and is very powerful. Create anything from silky smooth hiss to gritty gravel to give the Tone part of the sound more texture. The Noise can be sculpted with Low-Pass, High-Pass, or Band-Pass filters with Cut-Off and Resonance controls. Once you've found the noise of your choice, it can be adjusted to respond dynamically to velocity in the same manner as with the Tone section with the Dyn Filter control. The Decay control is just as powerful, with a choice of Linear, Exponential and Gated decay types. A Dynamic Decay mode lets you set different Decay lengths for soft and hard strokes. Combine this with the equally powerful dynamic controls of the Tone Section and it won't take long before realizing the potential for creating complex sounds with fascinating material-like behaviors!
Click Section
The Click-section is a specialized section for an ultra-short attack on the sound. A wide range of different click types is available as well as a level control for finding the sweet spot where the Click merges with the other elements and becomes one coherent sound.
Effects
Each of the 6 channels of the Nord Drum 3P has its own powerful effects – Drive, EQ, and Ring Modulation. Adding just a touch of Drive to your sounds can make a huge difference in terms of realism, while the Sample-Rate reduction is perfect for Lo-fi crackling effects. Ring Modulation can be used for slow tremolo-like effects to total atonal mayhem. A flexible parametric Equalizer with a selectable band and amount is also available for each channel, brilliant for adding some finish or attitude to your sounds. The Nord Drum 3 features two new Master Effects, Reverb and Delay. The Reverb features 5 room algorithms (Tiled Room, Room, Plate, Stage and Hall) with controls for tonal color. The Delay effect features a Tap Tempo-mode and adjustable feedback amount. The amount of Reverb and Delay can be set individually for each of the 6 channels of the Nord Drum 3P.
Mixer
The Channel Mixer sets the level for each channel and also features a Pan control for creating a lush stereo image. If you like to send the kick to a separate output, just pan that channel to the left and the other channels to the right.
MIDI
MIDI in/out is also available for using the Nord Drum 3P with any kind of MIDI pads or sequence it from an external MIDI Sequencer. All of the Nord Drum 3P sound parameters can be controlled via CC-controls over MIDI. If you own an iPad don't miss our free iPad app Nord Beat, specifically designed for sequencing the Nord Drum 3P via MIDI.
Trigger Interface
Everything you play when using the multi-pads and external input is automatically output to the MIDI output, making the Nord Drum 3 a brilliant controller for other sound sources via MIDI.
Ratings and reviews
Nord Drum 3P Nord Drum Modeling 6-Channel Percussion Synthesizer
Nord Drum 3P Nord Drum Modeling 6-Channel Percussion Synthesizer
---