Panasonic VX1 4K Ultra HD 24x Leica Dicomar Lens 1/2.5" BSI MOS Sensor Camcorder wireless twin
SKU_HC-VX1K 2.jpg
Panasonic VX1 4K Ultra HD 24x Leica Dicomar Lens 1/2.5" BSI MOS Sensor Camcorder
Panasonic VX1 4K Ultra HD 24x Leica Dicomar Lens 1/2.5" BSI MOS Sensor Camcorder
SKU_HC-VX1K 5.jpg
SKU_HC-VX1K 6.jpg
Panasonic VX1 4K Ultra HD 24x Leica Dicomar Lens 1/2.5" BSI MOS Sensor Camcorder
SKU_HC-VX1K 8.jpg
SKU_HC-VX1K 9.jpg
SKU_HC-VX1K 10.jpg
SKU_HC-VX1K 11.jpg
SKU_HC-VX1K 13.jpg
SKU_HC-VX1K 14.jpg
SKU_HC-VX1K 15.jpg
Panasonic VX1 4K Ultra HD 24x Leica Dicomar Lens 1/2.5-Inch BSI MOS Sensor Camcorder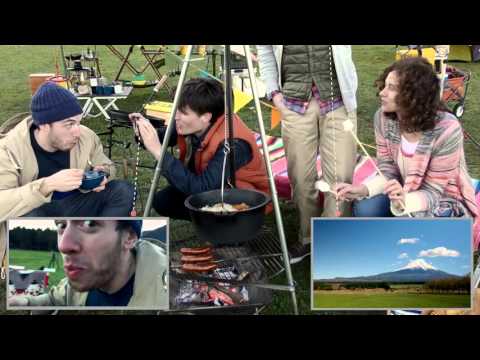 Panasonic VX1 4K Ultra HD 24x Leica Dicomar Lens 1/2.5-Inch BSI MOS Sensor Camcorder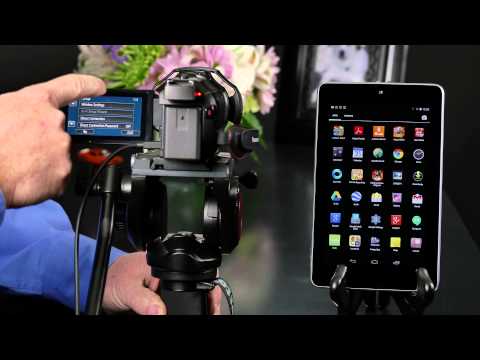 Product highlights:
1/2.5-inch back-illuminated MOS sensor
4K ultra HD video and 4K photo mode
Advanced in-camera capture options
Leica Dicomar 24x optical zoom lens (25-600mm, f/1.8-4.0)
Three Optical Image Stabilization (O.I.S.) technologies
5-Axis hybrid O.I.S. plus, ball O.I.S. and adaptive O.I.S.
Wireless multi-camera
HDR Movie Mode
Starting at $73/mo or 0% APR.
---
---
---
Need help deciding?
Contact us right now!
Call or chat with one of our experts.
In the box
Panasonic VX1 4K Ultra HD 24x Leica Dicomar Lens 1/2.5-Inch BSI MOS Sensor Camcorder
Panasonic VX1 4K Ultra HD 24x Leica Dicomar Lens 1/2.5-Inch BSI MOS Sensor Camcorder
AC Adaptor
DC Cable (USB Type)
Rechargeable Battery Pack (1,940mAh)
HDMI Cable (micro)
Built-in shoe adaptor
Lens Hood
USB Cable
HD Writer AE 5.4 Editing Software (Download)
Panasonic VX1 4K Ultra HD 24x Leica Dicomar Lens 1/2.5-Inch BSI MOS Sensor Camcorder
The Panasonic VX1 camcorder offers a 4K cinema-like recording experience which includes a manual lens-mounted control ring for improved control. Premium optical and sensor performance come from a new LEICA DICOMAR 24x optical zoom lens (25-600mm) with a bright aperture range from f/1.8 wide - 4.0 tele and a large 1/2.5-inch BSI MOS Sensor for impressive capture even in low light. To keep the image rock stable, three unique optical image stabilization technologies work together; 5-Axis HYBRID O.I.S.+, Ball O.I.S. and Adaptive O.I.S. For a more natural look, a new Active Contrast technology equalizes gradation, while the HDR Movie mode enables a wider dynamic range response.
4K Premium Image Quality
High-definition 4K shooting gives you highly natural, realistic images. And 4K PHOTO captures those decisive moments. You get uncompromising picture quality at all times with the remarkable LEICA Dicomar lens.
4K High-Precision AF
Enjoy excellent, high-speed, tracking performance and stability. With Custom AF you can also choose from three focus modes.
Active Contrast
Automatically equalizes gradation in response to the brightness distribution within the image.
4K Cropping
When shooting in 4K, your subjects stay framed without blurring because you can edit images in-camera and save them in Full-HD.
Cinema-Like Effect
Allows Dolly Zoom and other professional-like shooting techniques used in cinema films.
Wide 25mm and Optical 24x Zoom Lens
This new 4K lens ranges from 25mm wide-angle to 600mm tele with a 24x zoom, achieved by a 4-Drive Lens System. The stunning wide-angle setting not only fits large groups of people and background images into narrow locations but is also convenient for taking selfies with a rotatable LCD.
Brilliant Videos in Low Light
The large 1/2.5-inch sensor and bright f/1.8 lens offer about 1.7 times the conventional low-light performance. Noise is also suppressed even when shooting in dimly lit places like indoor scenes or nightscapes.
Ratings and reviews
Panasonic VX1 4K Ultra HD 24x Leica Dicomar Lens 1/2.5-Inch BSI MOS Sensor Camcorder
Panasonic VX1 4K Ultra HD 24x Leica Dicomar Lens 1/2.5-Inch BSI MOS Sensor Camcorder
---