Panasonic Lumix DC-ZS70S 20.3 Megapixel 4K Digital Camera (Silver)
Panasonic Lumix DC-ZS70S 20.3 Megapixel 4K Digital Camera (Silver)
Panasonic Lumix DC-ZS70S 20.3 Megapixel 4K Digital Camera (Silver)
Panasonic Lumix DC-ZS70S 20.3 Megapixel 4K Digital Camera (Silver)
Panasonic Lumix DC-ZS70S 20.3 Megapixel 4K Digital Camera (Silver)
Panasonic Lumix DC-ZS70S 20.3 Megapixel 4K Digital Camera (Silver)
Panasonic LUMIX DC-ZS70S 20.3MP 4K Digital Camera (Silver)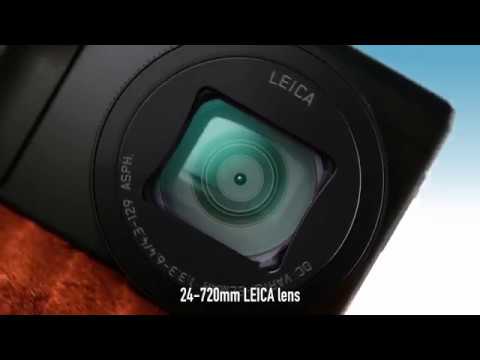 Panasonic LUMIX DC-ZS70S 20.3MP 4K Digital Camera (Silver)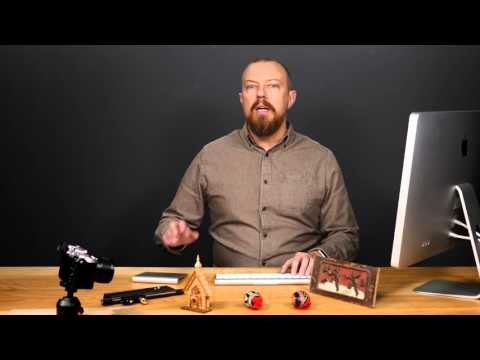 Product highlights:
20.3MP 1/2.3-inch high-sensitivity MOS sensor
4K QFHD video recording (3840 x 2160)
0.2-inch 1,166k-dot EVF with eye-sensor
3-inch 80-degree front flip-up touchscreen display
Wi-Fi connectivity for easy photo sharing
5-axis HYBRID optical image stabilizer
Exclusive LUMIX 4K PHOTO function
4K Post Focus with internal focus stacking
Lens barrel mounted control ring for fast, intuitive operation
24-270mm 30x LEICA DC VARIO-ELMAR lens
---
Need help deciding?
Contact us right now!
Call or chat with one of our experts.
In the box
Panasonic LUMIX DC-ZS70S 20.3MP 4K Digital Camera (Silver)
Panasonic LUMIX DC-ZS70 20.3MP 4K Digital Camera (Silver)
Lithium-Ion Battery
AC Adapter
Software CD-ROM
Wrist Strap
Panasonic LUMIX DC-ZS70S 20.3MP 4K Digital Camera (Silver)
Panasonic LUMIX point-and-shoot digital cameras are known among camera enthusiasts for reliability and innovative features. The LUMIX ZS70 brings the legendary optical performance of a 30x (24-720mm) Leica DC Vario-Elmar Lens with amazingly stable 5-axis HYBRID O.I.S. (Optical Image Stabilizer) to a highly portable point-and-shoot travel camera.
Do It All
From sweeping panoramas and natural wonders to architecture and the simple smile of a child, this powerful, pocket-sized camera captures all the sights, scenes and emotions of your travels. The LUMIX ZS70 does it all in photos and videos, with vivid colors and details, just the way you remember them.
4K Video Capture
With the clarity of 4K video, the LUMIX ZS70 makes it easy to record every journey in up to 3840 x 2160p detail - four times the quality of Full HD. Capture more excitement, more life and more memories that will last for years to come.
Get in Close
The LUMIX ZS70 brings you right into the action. Its 24mm Leica DC Vario-Elmar Lens includes 30x optical zoom (35mm camera equivalent: 24-720mm) to get you in close to everything that piques your interest.
Take Control
The camera's Control Ring provides smooth manual control of the aperture, shutter speed, zoom and focus. It can easily be customized to handle your favorite settings.
Eye Viewfinder
Sometimes, harsh sunlight makes even the brightest camera screens difficult to view. The LUMIX ZS70 features a 0.2-inch 1,166k-dot LVF (Live View Finder) that activates automatically when you lift the camera to your eye, so you can see every detail, and capture the shot you're looking for.
5-Axis Optical Image Stabilization
To suppress blurring, 5-Axis HYBRID O.I.S.+ (Optical Image Stabilizer Plus) detects and compensates for five types of movement. At the same time, the camera's Level Shot function detects and maintains the image's horizontal line even if the camera is tilted.
20.3MP Detail
A 20.3-megapixel High Sensitivity MOS sensor records high-quality images in incredible detail. The sensor works in tandem with the Venus Engine to ensure stunning pictures even in dimly lit environments with minimal image noise.
4K Selfies
With a 180-degree tiltable monitor, you'll always get the perfect selfie. Whether it's of you, a group, party moment or overactive dog, you'll get your shot in 4K quality. LUMIX 4K PHOTO lets you catch the best moment at 30fps and save it as an 8-megapixel equivalent high-resolution image.
Shoot, Then Focus
An amazing Post Focus function gives you the ability to focus after you've taken the shot. Just capture the scene, review the image on the LCD and touch the part of the photo you want to sharpen. Then press set, and save. It's that simple.
Shoot, Then Adjust
The Focus Stacking function lets you adjust the focus area after shooting by blending multiple images taken at different focus distances to create a one-of-a-kind image depth of field. Make images with the kind of de-focus you want or pan-focus your image by selecting focus area after shooting. It's the ideal feature for shooting with fast apertures, close-ups or macro photography.
Ratings and reviews
Panasonic LUMIX DC-ZS70S 20.3MP 4K Digital Camera (Silver)
Panasonic LUMIX DC-ZS70S 20.3MP 4K Digital Camera (Silver)
---