Panasonic Lumix FZ80 18.1MP 4K Long Zoom Digital Camera
Panasonic Lumix FZ80 18.1MP 4K Long Zoom Digital Camera
Panasonic Lumix FZ80 18.1MP 4K Long Zoom Digital Camera
Panasonic Lumix FZ80 18.1MP 4K Long Zoom Digital Camera
Panasonic Lumix FZ80 18.1MP 4K Long Zoom Digital Camera
Panasonic Lumix FZ80 18.1MP 4K Long Zoom Digital Camera
Panasonic LUMIX FZ80 18.1MP 4K 60x Long Zoom Digital Camera
Panasonic LUMIX FZ80 18.1MP 4K 60x Long Zoom Digital Camera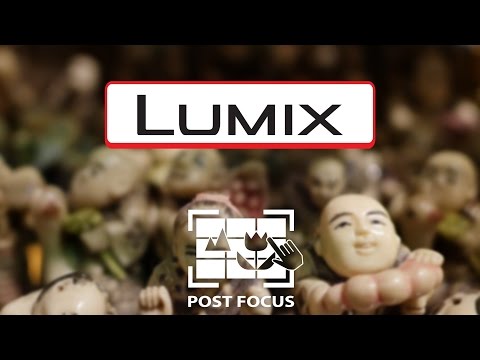 Product highlights:
18.1MP resolution MOS sensor
Capture high resolution images in 4K Photo mode
Up to 30 fps burst shooting
Record stunning 4K video
High resolution 1,170k-dot viewfinder
Touch enabled LCD display
Wi-Fi connectivity for instant sharing
Accurate focusing utilizing LUMIX DFD focusing system
USB Charging for easy travel use
Includes 20-1200mm 60x LUMIX DC Vario lens
---
Need help deciding?
Contact us right now!
Call or chat with one of our experts.
In the box
Panasonic LUMIX FZ80 18.1MP 4K 60x Long Zoom Digital Camera
Panasonic LUMIX FZ80 18.1MP 4K Digital Camera
Rechargeable Lithium-ion Battery
AC Adapter
USB Cable
Shoulder Strap
Lens Cap
Lens Cap String
Panasonic LUMIX FZ80 18.1MP 4K 60x Long Zoom Digital Camera
The Panasonic Lumix FZ80 18.1MP 4K Point and Shoot Long Zoom Camera is equipped with stunning 4K imaging technology. Its DC Vario lens offers a super long zoom range of 20-1200mm (60x), making it an ideal point and shoot camera for travelers. Relish in absolutely amazing shots, far and wide. This versatile wide-angle zoom lens captures stunning, high resolution 4K printable photos and records smooth, life-like 4K videos. The Panasonic Lumix FZ80 features travel ready USB charging so you can easily power up when you're on the go! For instant sharing of your creations over the Web, Wi-Fi connectivity support lets you upload pictures and video to your favorite photo sharing apps without a cable.
Full Range 60x Long Zoom
The Panasonic Lumix FZ80 is an all-rounder point and shoot digital camera designed for people with any skill level. From 20mm wide-angle for breathtaking landscapes to an amazing 60X zoom to capture far off moments, the FZ80's lens brings it all together. When you're on vacation you can immortalize every moment and take great panoramic nature views using its 20mm wide-angle lens.
Excellent Light Gathering
The Panasonic Lumix FZ80 features an 18.1MP 1/2.3-inch high Sensitivity MOS Sensor, making it the perfect travel companion for documenting life's fleeting moments. It also allows you to enjoy photography during your nightlife again with impressive low-light capture. Its LUMIX DC Vario lens boasts an aperture range of f/2.8-5.9 for excellent light gathering performance, even in low light settings.
4K Photo Mode and 4K Video Mode
Unleash 4K technology with 4K Video capture and 4K Photo Mode. You can use 4K technologies to easily lock fleeting moments in time as high-quality photos using 4K PHOTO mode. It allows you to record high quality printable photos at up to 30 fps burst and choose the best moment to cherish. 4K Video Mode provides high-quality video even with high speed movement. Capture the fast-paced action and exciting scenes in realistic, crisp video in up to four times the resolution of standard Full HD.
Viewfinder and LCD Display
Fitted with a high resolution 1,170k-dot Viewfinder, the Lumix FZ80 from Panasonic offers exceptional visibility for perfect framing in direct sunlight conditions. Composing shots and navigating the camera's menus is easy, thanks to the built in touch-enabled LCD display.
Post Focus Feature
Panasonic's freshest 4K technology – Post Focus feature lets you set your desired focus points after a photo has been taken. What's more, selecting several focus points via the Focus Stacking feature provides greater depth of focus creative freedom.
Ratings and reviews
Panasonic LUMIX FZ80 18.1MP 4K 60x Long Zoom Digital Camera
Panasonic LUMIX FZ80 18.1MP 4K 60x Long Zoom Digital Camera
---