Panasonic LUMIX LX100 Integrated Leica DC Lens Camera (Black)
Panasonic LUMIX LX100 Integrated Leica DC Lens Camera (Black)
Panasonic LUMIX LX100 Integrated Leica DC Lens Camera (Black)
Panasonic LUMIX LX100 Integrated Leica DC Lens Camera (Black)
Panasonic LUMIX LX100 Integrated Leica DC Lens Camera (Black)
Panasonic LUMIX LX100 Integrated Leica DC Lens Camera (Black)
Panasonic LUMIX LX100 Integrated Leica DC Lens Camera (Black)
Panasonic LUMIX LX100 Integrated Leica DC Lens Camera (Black)
Panasonic LUMIX LX100 Integrated Leica DC Lens Camera (Black)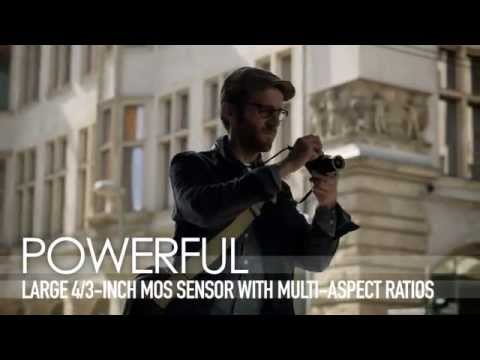 Panasonic LUMIX LX100 Integrated Leica DC Lens Camera (Black)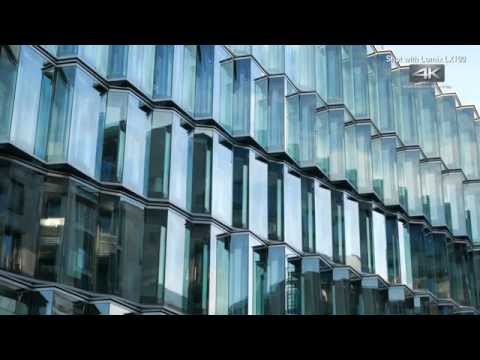 Product highlights:
12.8MP 4/3-inch type multi-aspect MOS sensor
4K Ultra HD video at 30/24 fps in MP4
Full HD video at 60fps in MP4 or AVCHD
3-inch 921k-dot rear LCD screen
2,764k-Dot EVF
Built-in Wi-Fi connectivity with NFC
Manual control rings and dials
External flash included
Leica DC Vario-Summilux f/1.7-2.8 lens
24-75mm (35mm Equivalent) focal length
Starting at $73/mo or 0% APR.
---
---
---
Need help deciding?
Contact us right now!
Call or chat with one of our experts.
In the box
Panasonic LUMIX LX100 Integrated Leica DC Lens Camera (Black)
Panasonic LUMIX LX100 Integrated Leica DC Lens Camera (Black)
Battery Pack
Battery Charger
USB Cable
Software DVD
Limited 1-Year Warranty
Panasonic LUMIX LX100 Integrated Leica DC Lens Camera (Black)
The Panasonic LUMIX LX100 is an advanced Micro Four Thirds format point-and-shoot with manual controls designed to enable and inspire creativity. It features a large multi-aspect 4/3-inch type MOS sensor to produce 12.8MP still images (4:3) and 4K Ultra HD video at 30 and 24 fps. You also have the ability to extract high-resolution 8MP images from the 4K video, letting you capture entire scenes without missing a shot. Designed to inspire and expand the creative potential of every camera enthusiast, the LX100 comes complete with an exciting range of advanced imaging features. It encourages direct, intuitive control with dedicated lens rings and dials, including aperture and control rings for precise zooming and focusing, as well as speed and exposure compensation dials.
Four Thirds MOS Sensor
Panasonic engineered the LX100 with a 4/3-inch sized MOS image sensor. It features a multi-aspect sensor with 16.8MP total resolution, which allows you to use more height or width of the sensor based on the aspect ratio you are shooting in. With an effective resolution of 12.8MP in 4:3 mode, the amount light is controlled to improve the S/N ratio for clearer, detailed imaged with reduced noise, even when shooting at ISO 25600.
24-75mm f/1.7-2.8 Leica DC Vario-Summilux Lens
The LX100 features a Leica DC Vario-Summilux lens which provides a 35mm-equivalent focal length range of 24-75mm, covering wide-angle to portrait length perspectives to suit working in a wide variety of shooting conditions. An f/1.7-2.8 aperture allows for working in low-light conditions throughout the entire zoom range, while also allowing for greater control over focus placement for shallow depth of field imagery. The lens design includes five aspherical elements, including two ED lenses, in order to minimize chromatic aberrations throughout the zoom range to benefit creating sharp, clear imagery.
Multiple Aspect Ratios
In order to take full advantage of the multi-aspect sensor in the LX100, a switch on the lens barrel allows you to easily toggle between 4:3, 3:2, or 16:9 aspect ratios.
Light Speed Auto Focusing
Panasonic included Light Speed AF with the LX100, which is a contrast detection AF system which uses Depth from Defocus (DFD) technologies in order to reduce focus time. By evaluating two separate images, the LX100 is able to instantly calculate distance to subjects. The end result is AF in approximately 0.14 seconds.
Electronic Viewfinder
The LX100 features an integrated 2764k-dot resolution viewfinder which allows you to frame your shot regardless of any glare conditions. Based on the Adobe RGB color space, the viewfinder faithfully reproduces the primary colors for more true-to-life hues, allowing you to accurate judge the colors of your scene. The Eye Sensor AF can be set to initiate auto focusing the instant you look into it.
4K UHD and Full HD Video Recording
The LX100 is capable of 4K Ultra HD 3840 x 2160 video recording at 30 or 24 fps in MP4 format. 4K video can be recorded for up to 15 minutes, and requires an SD card rated at UHS-I Speed Class 3. The camera also records Full HD 1080p video at 60 or 30 fps in MP4 or AVCHD formats.
High-Resolutions Stills from 4K Video
Panasonic has designed the LX100 with the ability to use the 4K video as a high-speed burst shooting mode, letting you extract 8MP resolution stills from the footage. This yields images with enough resolution to enlarge and print high-quality photos. Once 4K photo mode is selected, the luminance level is adjusted to 0-255. At the same time, you can select 4:3 or 3:2, in addition to 16:9 with the aspect ratio switch.
Ratings and reviews
Panasonic LUMIX LX100 Integrated Leica DC Lens Camera (Black)
Panasonic LUMIX LX100 Integrated Leica DC Lens Camera (Black)
---