Panasonic LUMIX S5 4K Mirrorless Full-Frame L-Mount Camera with LUMIX S 20-60mm f/3.5-5.6 Lens
Panasonic LUMIX S5 4K Mirrorless Full-Frame L-Mount Camera with LUMIX S 20-60mm f/3.5-5.6 Lens
Panasonic LUMIX S5 4K Mirrorless Full-Frame L-Mount Camera with LUMIX S 20-60mm f/3.5-5.6 Lens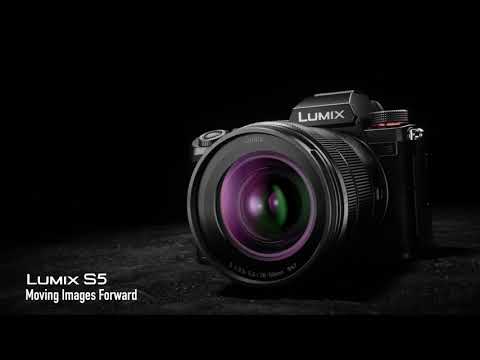 Panasonic LUMIX S5 4K Mirrorless Full-Frame L-Mount Camera with LUMIX S 20-60mm f/3.5-5.6 Lens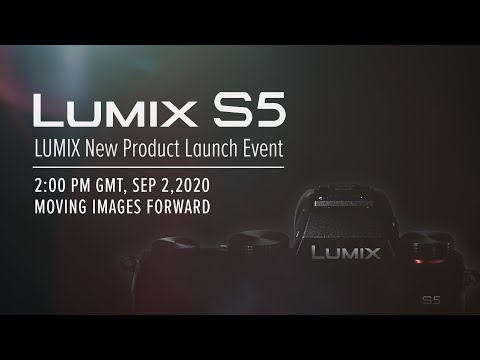 Panasonic LUMIX S5 4K Mirrorless Full-Frame L-Mount Camera with LUMIX S 20-60mm f/3.5-5.6 Lens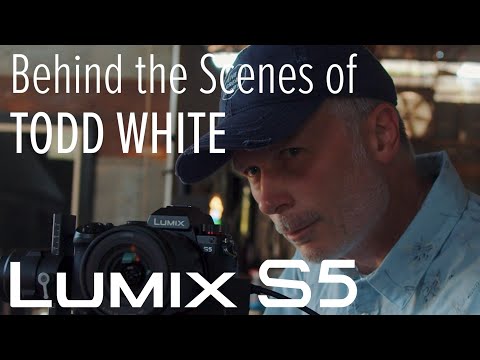 Product highlights:
24.2MP full-frame CMOS sensor
5-axis dual image stabilization
Record 4K full HD video at up to 60p
4K 60p 4:2:0 10-bit with Anamorphic mode support
Slow and quick motion including Full HD 180fps
96MP high-resolution mode
Improved Autofocus with enhanced detection
Dust and Splash Resistant
Optimized heat dispersion
LUMIX S 20-60mm f/3.5-5.6 lens
---
Need help deciding?
Contact us right now!
Call or chat with one of our experts.
In the box
Panasonic LUMIX S5 4K Mirrorless Full-Frame L-Mount Camera with LUMIX S 20-60mm f/3.5-5.6 Lens
Panasonic LUMIX S5 4K Mirrorless Full-Frame L-Mount Camera
LUMIX S 20-60mm f/3.5-5.6 Lens
Body Cap
Hot Shoe Cover
Cover for the Battery Grip Connector
Shoulder Strap
Battery Pack
Battery Charger
AC Adapter
USB Connection Cable (A-C)
Lens Cap
Lens Hood
Lens Rear Cap
Limited 1-Year Warranty
Panasonic LUMIX S5 4K Mirrorless Full-Frame L-Mount Camera with LUMIX S 20-60mm f/3.5-5.6 Lens
Capture gorgeous, high-quality images with the Panasonic LUMIX S5. This full-frame mirrorless camera is designed especially for content creators. Latest advances in image resolution, image stabilization, and autofocus come beautifully packed in a compact frame that is the signature of LUMIX. Experience extraordinary video recording in 4K 60p 4:2:0 10-bit. It also offers a Full HD 180fps Slow Motion option and 4:3 Anamorphic support. This is what makes S5 perfect for use when taking still photos or on your vlog adventures.
High-Quality Still Images and Videos
With 24.2MP 35mm full-frame CMOS sensor, the LUMIX S5 boasts a wide dynamic range and high sensitivity performance. The adopted Dual Native ISO technology enables the LUMIX S5 to record maximum ISO 51200 crystal-clear high sensitivity video. With 96MP high resolution recording mode, this mirrorless camera delivers video with superb clarity and precision. Dual Native ISO minimizes noise in high sensitivity. V-Log/V-Gamut compatibility offers a 14+ stop dynamic range to capture every detail.
Improved Autofocus and Powerful Image Stabilization
The improved autofocus detects head as well as eyes, face and body. The powerful Dual Image Stabilization with 5-axis enables 6.5-stop slower shutter speed.
Advanced Features
One of the expanded features of LUMIX S5 is the Live View Composite mode which instantly creates a stunning image out of several live shots; the shutter releases at designated intervals of exposure time to merge the bright parts into a single image. You'll see the magic unfold before your eyes when recording fireworks or a starry sky.
Compact Construction
The compact nature of the S5 is one of the signature features of the LUMIX series. To make sure that your camera withstands tough field use, the S5 comes with a dust and splash resistant construction. Optimized heat dispersion ensures that you're able to record with excellent stability and without interruption.
Included LUMIX S 20-60mm f/3.5-5.6 Lens
Capture and freeze your favorite moments with the Panasonic LUMIX S 20-60mm f/3.5-5.6 Interchangeable Lens. Thanks to the ultra wide 20mm to standard 60mm focal length of this lens, you get a range of shooting opportunities from landscapes to snap shots. This L-mount/full-frame format lens packs high optical performance, ensuring astounding image quality from center to edges in a lightweight, compact body.
Ratings and reviews
Panasonic LUMIX S5 4K Mirrorless Full-Frame L-Mount Camera with LUMIX S 20-60mm f/3.5-5.6 Lens
Panasonic LUMIX S5 4K Mirrorless Full-Frame L-Mount Camera with LUMIX S 20-60mm f/3.5-5.6 Lens
---