Panasonic LUMIX ZS80 Travel Zoom Lens Digital Camera (Black) with Charger Travel Pack and Bundle
Panasonic LUMIX ZS80 Travel Zoom Lens Digital Camera (Black) Bundle
Panasonic LUMIX ZS80 24-720mm Travel Zoom Lens Digital Camera (Black)
Panasonic Lumix Battery and External Charger Travel Pack
Panasonic LUMIX ZS80 24-720mm Travel Zoom Lens Digital Camera (Black)
1831517a20d6287ca4feab791968c5ea3466df9e7ec9b028f42aae832753eec8-e99bd848bc3f9f8e.jpg
Panasonic LUMIX ZS80 Travel Zoom Lens Digital Camera (Black) with Charger Travel Pack and Bundle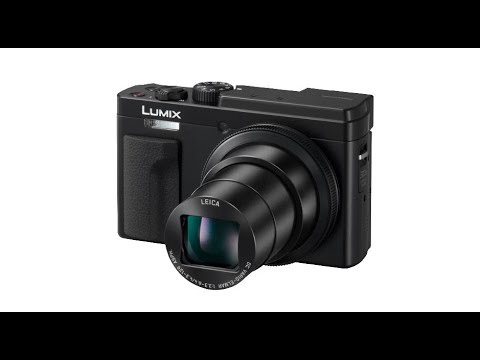 Product highlights:
20.3MP 1/2.3-inch high sensitivity MOS image sensor
Venus Engine Processor
10fps burst shooting and burst selfie mode
4K video and 4K photo mode
3-inch 1,040k-dot tilting touch control display
0.21-inch 2,330k-dot live view finder
Wi-Fi and Bluetooth 4.2 (BLE) connectivity
Creative Control Mode with 22 filter options
Post Focus and Focus stacking modes
30x zoom (24-720mm) LEICA DC lens
---
Need help deciding?
Contact us right now!
Call or chat with one of our experts.
In the box
Panasonic DC-ZS80 Travel Zoom Lens Digital Camera with 3-Inch OLED Screen (Black)
Panasonic DC-ZS80 Travel Zoom Lens Digital Camera with 3-Inch OLED Screen (Black)
Limited 1-Year Warranty
Panasonic LUMIX Battery and External Charger Travel Pack
Panasonic LUMIX Battery and External Charger Travel Pack for DMC-ZS100, DMC-ZS60, and DMC-LX100 Cameras
Panasonic Lumix Battery (DMW-BLG10)
Battery Charger (DMW-BTC9)
Focus Camera Flexible 10-Inch Spider Tripod
Panasonic LUMIX ZS80 Travel Zoom Lens Digital Camera (Black) with Charger Travel Pack and Bundle
The compact and portable Panasonic LUMIX ZS80 Travel Zoom Digital Camera sports a 30x optical zoom and LVF (Live View Finder), plus 4K VIDEO and 4K PHOTO shooting. Its 3-inch tiltable rear monitor helps create a variety of selfie shots, including 4K and panorama. It also integrates Bluetooth and Wi-Fi connectivity, instant image sharing and other creative functions. And they all fit into a point and shoot camera body small enough to fit in your pocket. This explicitly designed travel bundle from Focus Camera includes the Panasonic LUMIX ZS80 Travel Zoom Digital Camera with a spare battery and charger, so that your camera doesn't run out of juice during long shoots. It also comes with the 12-inch Spider Tripod, so that you can take different shots in a variety of different angles.
Panasonic DC-ZS80 Travel Zoom Lens Digital Camera with 3-Inch OLED Screen (Black)
Explore the world with the Panasonic LUMIX ZS8O and capture every moment of the journey stills and videos. This pocket-sized compact camera has a powerful Leica zoom lens ranging from a wide 24 mm to a 720 mm focal length. The high sensitivity 20.3 MP MOS sensor means it's never easier to make travel moments last forever.
Always Close
When one just can't get closer, the powerful 30x optical zoom of the LUMIX ZS80 helps to get the shot featuring a world-famous Leica DC lens; its powerful zoom offers incredible flexibility, ranging from 24 mm to 720 mm. Perfect for capturing the sights, both near and far.
Big Sensor in a Pocket-Sized Body
Just because the sun goes down doesn't mean the camera has to as well. Keep capturing into the night with the powerful 20.3 megapixels MOS sensor of the ZS8O. Even in low light, more detail, color, and clarity.
Perfect Sight in Any Light
Sometimes, harsh sunlight makes even the brightest camera screens difficult to see. The LUMIX ZS80 features a 2330K-dot Live View Finder with a magnification of 0 53x (35 mm Equiv.), automatically turning on when to lift the camera to the eye. This allows one to see every detail and capture the shot.
Capture the Perfect Moment
The unique 4K Photo feature allows capturing the perfect moment by selecting a frame from a video sequence shot at 30 fps and saving it as an 8-megapixel equivalent high-resolution image. Don't miss those fleeting moments.
180-Degree Tiltable for Panorama Selfie
With a 180-degree tiltable touch screen, get the perfect selfie. With the Panorama selfie mode, invite friends to be part of the image and use an impressive landscape as the background.
Shoot First and Focus Later
Panasonic, 4K technology gives the remarkable capability of refocusing an image even after it has been taken. Select the in-focus area after shooting with the Post Focus function. With the added Focus Stacking function, one can combine several images with different focus distances to get the perfect focus range in a photo. Especially helpful in macro photography, where one has a shallow depth of field.
Panasonic LUMIX Battery and External Charger Travel Pack
Modern digital cameras are almost always powered by rechargeable lithium-ion battery packs instead of store-bought AA batteries. However, the downside to lithium-ion battery packs is once they're drained you can't just run to the convenience store and buy another one. This means that when your battery pack dies you might be done with your photography session for the day if you don't have a back-up on hand. This Panasonic travel pack is a good option if you're looking for a spare battery for your DMC-ZS100, DMC-ZS60 or DMC-LX100 cameras. The pack comes with a rechargeable 1025mAh lithium-ion battery as well as a compact wall charger that can fully charge a battery in 3 hours.
Focus Camera Flexible 10-Inch Spider Tripod
Take great pictures and video on the go with the Focus Camera 10-Inch Spider Tripod. This compact tripod is perfect for travel and fits most digital cameras and camcorders. The strong and sleek design features a quick release function providing amazing versatility.
Ratings and reviews
Panasonic LUMIX ZS80 Travel Zoom Lens Digital Camera (Black) with Charger Travel Pack and Bundle
Panasonic LUMIX ZS80 Travel Zoom Lens Digital Camera (Black) with Charger Travel Pack and Bundle
---