Panasonic LUMIX GH5 4K Mirrorless Camera with LEICA DG 12-60mm f/2.8-4.0 Lens
Panasonic LUMIX GH5 4K Mirrorless Camera with LEICA DG 12-60mm f/2.8-4.0 Lens
Panasonic LUMIX GH5 4K Mirrorless Camera with LEICA DG 12-60mm f/2.8-4.0 Lens
Panasonic LUMIX GH5 4K Mirrorless Camera with LEICA DG 12-60mm f/2.8-4.0 Lens
Panasonic LUMIX GH5 4K Mirrorless Camera with LEICA DG 12-60mm f/2.8-4.0 Lens
Panasonic LUMIX GH5 4K Mirrorless Camera with LEICA DG 12-60mm f/2.8-4.0 Lens
Panasonic LUMIX GH5 4K Mirrorless Camera with LEICA DG 12-60mm f/2.8-4.0 Lens
Panasonic LUMIX GH5 4K Mirrorless Camera with LEICA DG 12-60mm f/2.8-4.0 Lens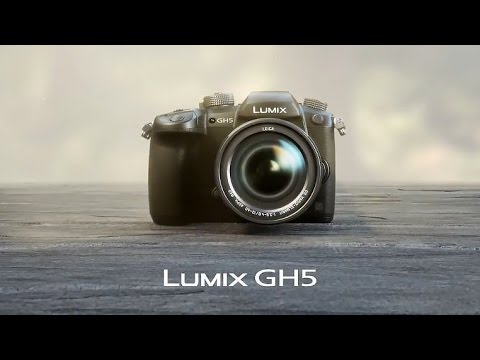 Panasonic LUMIX GH5 4K Mirrorless Camera with LEICA DG 12-60mm f/2.8-4.0 Lens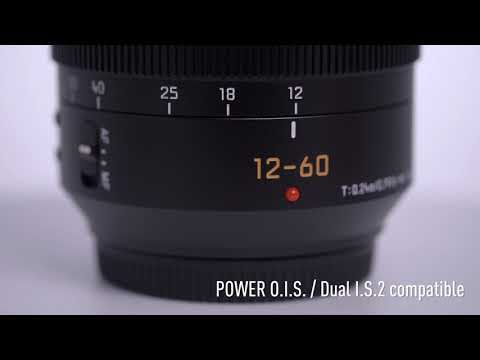 Product highlights:
20.3MP digital Micro Four Thirds sensor
Venus Engine 10 image processor
6K 30fps / 4K 60 fps photo burst
Internal recording at 4K60/50p and 4K30/25p/24p
Large OLED LVF (3,680k-dot)
Bluetooth 4.2 and Wi-Fi 5GHz
Variable video frame rates
5-axis photo/video dual I.S. 2.0 up to 5 stops
LUMIX 480 fps DFD focusing system
Leica DG Vario-Elmarit 12-60mm f/2.8-4.0 lens
Starting at $163/mo or 0% APR.
---
---
---
Need help deciding?
Contact us right now!
Call or chat with one of our experts.
In the box
Panasonic LUMIX GH5 4K Mirrorless Camera with LEICA DG 12-60mm f/2.8-4.0 Lens
Panasonic LUMIX GH5 4K Mirrorless Camera
Lecia DG 12-60mm F2.8-4.0 Lens
Lithium-ion Battery (7.2V / 1860 mAh) (DMW-BLF19)
Battery Charger (DMW-BTC10)
Body Cap
Shoulder Strap
USB Cable
Cable Holder
Manufacturer's Limited 1-Year Warranty
Panasonic LUMIX GH5 4K Mirrorless Camera with LEICA DG 12-60mm f/2.8-4.0 Lens
The Panasonic LUMIX GH5 4K Mirrorless Interchangeable Lens Camera Body packs the performance you need to capture breathtaking high quality images and stunning high resolution video, into a compact design. It captures 20.3MP still images and 4K resolution video at 30 or 60 fps. Thanks to its five-axis image stabilization internal mechanism, you can expect remarkably smooth video footage, even when shooting while moving. Equipped with Panasonic's own Depth from Defocus (DFD) technology, the LUMIX GH5 ensures that action shots are crisp and blur-free.
20.3MP Digital Live MOS Sensor
This LUMIX GH5 is equipped with a powerful Digital Live MOS sensor, capable of rendering high quality 20.3MP images. Together with the removal of the low-pass filter from the sensor, you can confidently capture sharp images with a high dynamic range and artefact free. Since there's no filter to block low-frequency light waves, every image you capture will possess vivid colors and an incredible level of detail from edge to edge.
Venus Engine Processor
The Combination of an advanced Digital Live MOS sensor and the Venus Engine 10 produces extraordinary color detail and natural texture expression. The Intelligent Detail Processing renders intense brightness and contrast. The three-dimensional color control zings with rich colors from dark to bright shades and high-precision Multi Process NR makes your images pop even at high ISO sensitivity settings.
Rugged Splash/Dust/Freezeproof Design
The diecast, magnesium alloy frame of the Panasonic LUMIX GH5 4K is compact and lightweight yet extremely durable. When it comes to construction quality, this micro-four thirds camera body is built like a tank. It's freezeproof down to -10 degrees and features weather sealing in every joint, dial and button so it's also splashproof and dustproof. The rugged body of the LUMIX GH5 means you don't have to interrupt a photography session to come in out of the rain. Take it anywhere with you and experience peak performance in any environment!
Ultra-High Definition Video
Recording at faster frame rates produces excellent motion compensation and the LUMIX GH5 shoots silky smooth 4K video at a whopping 60p/50p (QFHD 4K: 3840 x 2160 / MOV or MP4). You can also slow down footage inside your video editing timeline without losing detail and achieve perfect panning control. You also achieve perfect panning control and a suppression of the rolling shutter effect as seen in lesser frame rates.
4:2:2 10-Bit Internal Recording
The LUMIX GH5 brings game-changing internal 4:2:2 10-bit 4K video recording. With built-in film creation capabilities, the LUMIX GH5 sets a new precedent in guerilla style filmmaking. Record 4:2:2 10-bit to an SD card while you simultaneously feed the live signal via a full-size HDMI port connected to an external monitor or recorder.
6K 30fps / 4K 60 fps Photos Burst
The new 6K Photo Mode at 30fps allows you to capture the perfect moments at a stunning 18 megapixel high-resolution. Shoot using unlimited burst, then choose and extract the exact frames you want to keep so you never miss a moment of the action. The Ultra-high-speed 4K Photo mode at 60fps freezes even faster motion which conventional DSLR cameras simply can't do.
Bluetooth 4.2 and Wi-Fi
Share your most adventurous moments with friends and family seamlessly without fussing with cords. The Panasonic LUMIX GH5 4K Camera features incredibly fast Wi-Fi and Bluetooth functionality for instant sharing to your smartphone. What's more, the Panasonic LUMIX Image App for Android / iOS lets you control the camera's shutter and other settings. You can even video record, start and stop without touching the camera!
Leica DG Vario-Elmarit 12-60mm f/2.8-4.0 Lens
This Leica DG Vario-Elmarit 12-60mm f/2.8-4.0 Lens provides flexible framing from breathtaking landscapes to beautiful, mid-telephoto 60mm portraits. The stunning resolution of this Leica DG lens renders everything clearly, from corner to corner. Designed for reliable use even under poor weather conditions, this handy and high-quality lens is all you'll need for challenging. Thanks to the sophisticated design of these lenses, you will enjoy brilliant clarity all the way to the edges of your photos. At the same time, distortions of all kind are prevented to enable precise, sharp picture rendering.
Ratings and reviews
Panasonic LUMIX GH5 4K Mirrorless Camera with LEICA DG 12-60mm f/2.8-4.0 Lens
Panasonic LUMIX GH5 4K Mirrorless Camera with LEICA DG 12-60mm f/2.8-4.0 Lens
---