Plantronics Voyager 5200 UC Bluetooth Headset System
Plantronics Voyager 5200 UC Bluetooth Headset System
Plantronics Voyager 5200 UC Bluetooth Headset System
Plantronics Voyager 5200 UC Bluetooth Headset System
Plantronics Voyager 5200 UC Bluetooth Headset System
Plantronics Voyager 5200 UC Bluetooth Headset System
Plantronics Voyager 5200 UC Bluetooth Headset System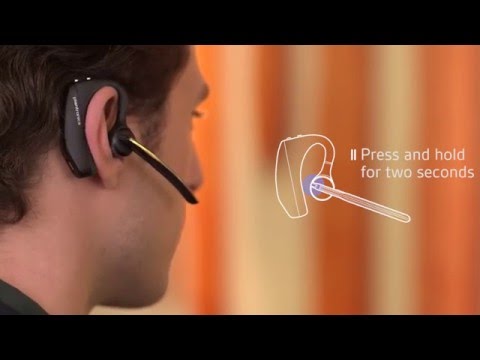 Product highlights:
Can be used indoors and outdoors
Eliminates background noise
Four adaptive microphones
Equipped with WindSmart technology
All-day comfort
Portable, sleek design
Easy charging
Compatible with most voice platforms
Pay over time for orders over $300 with Affirm.
---
---
---
Need help deciding?
Contact us right now!
Call or chat with one of our experts.
In the box
Plantronics Voyager 5200 UC Bluetooth Headset System
Plantronics Voyager 5200 UC Bluetooth Headset System
Limited Global 2-Year Warranty
Plantronics Voyager 5200 UC Bluetooth Headset System
Workers in and out of the office need a Bluetooth headset that moves with them. Plantronics Voyager 5200 UC Bluetooth Headset System sounds professional in any environment whether connected to a desk phone, PC, or mobile.
Sounds Great from Anywhere, Indoors or Outdoors
The Voyager 5200 UC Series headset lets you sound like you are in the boardroom, even from the parking lot. Its sleek portable design and easy charging make it the perfect travel buddy.
Tech that Eliminates Audio Distractions
With four adaptive microphones and WindSmart technology, you never have to worry about it again. Tune out background buzz in the office, at lunch, or anywhere. Sound professional so that people can focus on what you are saying, and not where you are saying it from.
Move Between Devices with Ease
Instantly connect to your PC or Mac, desk phone, or mobile phone and transition your calls seamlessly. With this long-range Bluetooth headset, you can start a call at your desk, move to your car, and get to your next destination. Keep that conversation flowing the whole time, so you never miss a word.
Enjoy All-day Comfort
When you wear something all day, it needs to be comfortable. That is why we designed this mono Bluetooth headset to be worn discreetly. And with its ergonomic earpiece, you might forget that it is there. The next-level headset feels as good at the end of the day as it did at the start. Enjoy all-day productivity, and comfort to boot.
Adjust the Settings to Make It Yours
Get the most out of your device with the Poly Lens app. Keep software up to date, manage personal settings, and use personal health and wellness reminders to stay focused and energized all day. Connecting to Poly Lens gives IT the ability to provide better service and support when you need it.
Built for Compatibility
All Plantronics USB headsets and personal speakerphones are compatible with the most popular voice platforms. Plantronics solutions provide excellent audio quality for both you and those on the other end of the call, no matter your platform of choice.
Ratings and reviews
Plantronics Voyager 5200 UC Bluetooth Headset System
Plantronics Voyager 5200 UC Bluetooth Headset System
---