36fbfea864c4d6cee5fef3b884e3edbbeca34b97bffec56d200dbdefd55fe6fd-bc27a497fe1a8799.jpg
f03c72ac295ea9476bab0d7677273559fb3ea75fc5aeec520f4f18a72e6a0aff-31913b665c8fd636.jpg
2a081fe80a30918967a4d80a9cb409908c6ab8dd2bb380ff0c0395ad0cd3126f-7a39dbc088ff2245.jpg
2fb1d5dd2309fa04016a685e169bc4286cb35273b8badf55c0db5c5ab72a336a-7f3b8b31c092bf7f.jpg
031b96b2147d1225851038852a6fac1c323ca526e6640c344951f0d7a1cd3037-4026648163a76b68.jpg
2299845efa07e9943b2385d8a451625d738d525775166ab3defd43823cc15ac0-bc024c5be1ada28e.jpg
be56dd4b9448ec972994d9a5e12c93daf5d2bea2271a62804559f706fa187784-77af573740662e66.jpg
631e22d8361d045c38492b7cc68e5285bf11794461bcab471c2d29f541d5c4bb-fd9821256c0de156.jpg
6e69ec7af88fa692bb9e88558e6751074f29e88b22ec4013b863c1c5130e2e39-8b81d836426a17b1.jpg
7b78ba6730ba926846b584a839c99f16abc0166f1a3963df69437f365d410f79-20d135fdbda1521d.jpg
2ba69a2146397e801273577558e02979cc3b09d33c161187ee87709f5879a315-2ce7278fb10b7361.jpg
840c75533c365c4097e21348e6501d6858d914de9d7ec17c98cab6948fdfcefa-63084c0e30af7c04.jpg
e2702cfc61f5ae0d33e35d15cfb9d6dc4dd48f9fa24c7165e5186fa754a51237-d9b45af191fd656a.jpg
a41786039311eac06632261b7a3ac45d62d7a5c17d6cfda2e740614cfa6b7495-08ff1939a41614da.jpg
63fe5f4176543c9a0c1b21c1d4017d0a92ad5dea38719e21545dc6da781bfd7e-70cf86741b924a72.jpg
Polaroid GO Color Film - Double Pack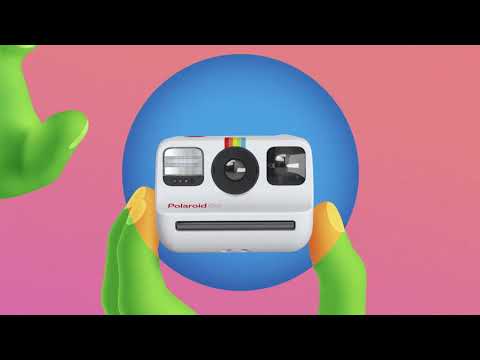 Product highlights:
Color instant film for Polaroid Go camera
16 photos per double pack
Store chilled, shoot warm
Shoot with the light
Develop in the dark
Classic white frame
Battery-free
Development time: 10-15 minutes
Compatible only with the Polaroid Go camera
Pay over time for orders over $300 with Affirm.
---
---
---
Need help deciding?
Contact us right now!
Call or chat with one of our experts.
In the box
Polaroid GO Color Film - Double Pack
Polaroid GO Color Film (Glossy White Frame) - Double Pack
Polaroid GO Color Film - Double Pack
The world at your feet – and in your pocket, and possibly your backpack. Throw a Polaroid Go Color Film Double in and take creativity with you, wherever you and your camera roam. Each pack includes 16 color instant photos framed in glossy white and ready to take on the world. For use exclusively with the Polaroid Go.
Store chilled, shoot warm
Temperature affects how the film works. Keep it stored cold in the fridge, but never freeze it. Ideally, you should let it adjust to room temperature before you use it. That's around 55–82°F (13–28°C). When it's cold out, keep your photos warm in a pocket close to your body while they develop. Or if it's a hot day, make sure they stay cool.
Shoot with the light
The more light in your shot, the better your photo will turn out. Instant film loves light, especially natural light. Use the flash for all your indoor photos. For best results, we also recommend using the flash for outdoor shots, unless it's a bright sunny day.
Develop in the dark
All photos appear blank at first. They're most sensitive during this time, so don't bend or shake them. Shield them from the light, and place them face down as they develop. Keep B&W photos shielded from light for about 1 minute, and color film for about 6 minutes.
Care for your camera
Your camera has a set of rollers inside the film door. Each photo passes through these rollers as it's made, so it's important to make sure that they stay clean. If the rollers get visibly dirty then gently wipe them down with a soft, damp cloth.
Ratings and reviews
Polaroid GO Color Film - Double Pack
Polaroid GO Color Film - Double Pack
---