Polk Audio Signature Series S10 2-Way Surround Speakers
Polk Audio Signature Series S10 2-Way Surround Speakers
Polk Audio Signature Series S10 2-Way Surround Speakers
Polk Audio Signature Series S10 2-Way Surround Speakers
Polk Audio Signature Series S10 2-Way Surround Speakers
Polk Audio Signature Series S10 2-Way Surround Speakers
Polk Audio Signature Series S10 2-Way Surround Speakers
Polk Audio Signature Series S10 2-Way Surround Speakers (Black Walnut, Pair)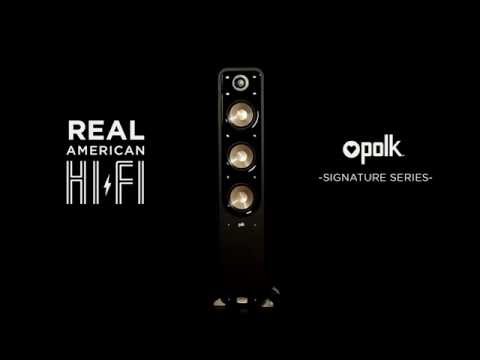 Polk Audio Signature Series S10 2-Way Surround Speakers (Black Walnut, Pair)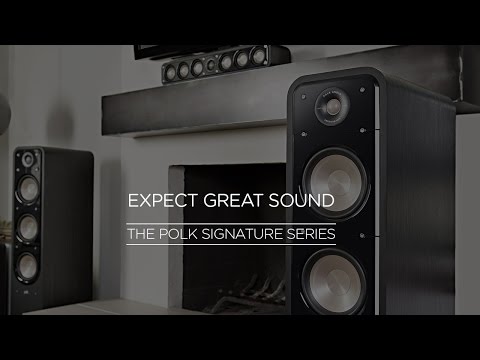 Product highlights:
Surround speakers compatible with most systems
Dynamic Balance Acoustic Array
4" Mica-reinforced polypropylene driver
1" Terylene dome tweeter
Power Port Deep Bass technology
Meddite MDF construction
Built-in threaded screw insert
Pay over time for orders over $300 with Affirm.
---
---
---
Need help deciding?
Contact us right now!
Call or chat with one of our experts.
In the box
Polk Audio Signature Series S10 2-Way Surround Speakers (Black Walnut, Pair)
Polk Audio Signature Series S10 2-Way Surround Speakers (Black Walnut, Pair)
Polk Audio Signature Series S10 2-Way Surround Speakers (Black Walnut, Pair)
The Polk Audio Signature Series S10 2-Way Surround Speakers were designed as dynamic rear or surround speakers for any 5.0x, 7.0x, or 9.0x home speaker system. The Polk Signature S10 compact satellite surround sound speaker continues the Polk tradition of the American HiFi home theater concept. With high-resolution certification, a new Dynamic Balance, anti-diffraction grille, modern cabinet styling and Power Port bass enhancing technology, these speakers have everything you could ever need t oelevate your sound for movies, TV, and music. You can always expect great sound with Polk Audio.
Dynamic Balance
The Polk Audio Signature Series S10 2-Way Surround Speakers are equipped with a new Dynamic Balanced designed acoustic array that ensures a rich, clean, full-range sound no matter what you're listening to. This unique patented technology analyzes your speaker's electro-acoustic and mechanical systems to improve material selection and geometry. The S10 satellite speaker's array pinpoints and eliminates issues that might reduce speaker performance, giving you the high-fidelity sound that doesn't skip a beat.
High-Resolution Performance
Polk Audio is committed to designing audio equipment of only the highest quality. The Polk S10 home theater satellite speakers contain a 4" Mica-reinforced polypropylene mid/woofer for deep musical tones and a higher resolution soundstage. The Terylene dome tweeter in the Signature S10 Speakers feature curvilinear formers that extend response and lower resonance. Powered by a ceramic motor, it lowers system resonance and extends low frequency response range, giving you better dispersion in the mid-range and clear and detailed high frequency response for realistic sound reproduction. Capable of delivering up to 40kHz to support high resolution audio files, the Signature S10 compact speakers give you surround sound that will have you feeling like you are right in the concert hall.
Deep Bass Technology
Polk's patented Power Port Deep Bass Technology smoothly transitions the air flow from the speaker port to your listening area. Extending the overall bass port, the Power Port provides greater surface area to eliminate turbulence and distortion for bigger musical impact, higher resolution audio, and deeper bass. The Port offers 3dB more bass response output than a traditional port.
Quality Craftsmanship
The Polk Signature S10 was designed in a strong, rigid, and acoustically inert enclosure that reduces unwanted internal standing waves. A Meddite MDF construction with extra bracing and minimum thick baffles bring you more lifelike sound than ever before. The Polk Audio S10 speaker system has gold plated 5-way binding posts that are perfect for easy set-up, ensuring the most direct, efficient, and lossless connection possible. A built-in threaded screw insert allows for easy wall mounting and customized directional firing. Polk Audio designed the Signature Series S10 home audio speakers with a modern American styling to fit the American HiFi experience, fit with curved edges for a sensual yet powerful look.
Ratings and reviews
Polk Audio Signature Series S10 2-Way Surround Speakers (Black Walnut, Pair)
Polk Audio Signature Series S10 2-Way Surround Speakers (Black Walnut, Pair)
---