Proaim Sway Camera Slider
Proaim Sway Camera Slider
Proaim Sway Camera Slider
Proaim Sway Camera Slider
Proaim Sway Camera Slider
Proaim Sway Camera Slider
Proaim Sway Camera Slider
Proaim Sway Camera Slider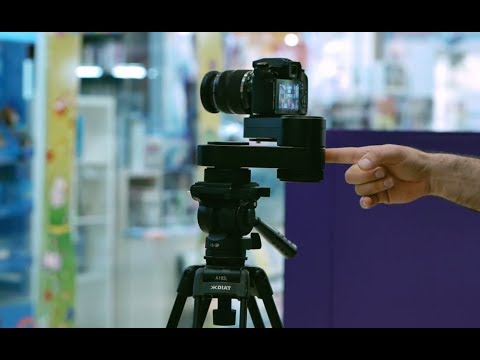 Product highlights:
CNC aluminum constructed mechanical slider
For cameras up to 6.6lb
Friction adjustment knob for consistently smooth glides
Moves in four directions and oscillates
Covers 1.3 feet camera motion
Compact design for convenient transport
Pay over time for orders over $300 with Affirm.
---
---
---
Need help deciding?
Contact us right now!
Call or chat with one of our experts.
In the box
Proaim Sway Camera Slider
Proaim Sway Camera Slider
1/4-Inch to 3/8-Inch Screw Adapter
Proaim Sway Camera Slider
With its well thought out construction, the Proaim Sway Camera Slider is easy to transport to the shooting location. The accessory moves with the camera in flawless straight line, covering wide footage and effectively staying clear of the camera frame. Use this small camera accessory to smoothly glide the camera for consistent shots.
Precise Construction
This CNC machined aluminum constructed Slider is completely manual and a mechanical device. Consisting of two parts, the Proaim Sway Camera Slider parts are held together by a friction adjustment knob, for silky smooth and consistent glides. One end of the Sway attaches to the tripod via a standard 3/8-inch-16 mounting port, with the camera is then attached to the other side via 1/4-inch-20 and 3/8-inch 16 screw.
Convenient Operation
The Sway delivers a perfect straight line and covers four times the length of its own folded length. Additionally, the slider moves in four directions and oscillates, all without the slider getting into the frame.
Ratings and reviews
Proaim Sway Camera Slider
Proaim Sway Camera Slider
---