Westcott FJ200 Strobe
Westcott FJ200 Strobe
Westcott FJ200 Strobe
Westcott FJ200 Strobe
Westcott FJ200 Strobe
Westcott FJ200 Strobe
Westcott FJ200 Strobe
Westcott FJ200 Strobe
Westcott FJ200 Strobe
Westcott FJ200 Strobe
Westcott FJ200 Strobe
Westcott FJ200 Strobe
Westcott FJ200 Strobe
Westcott FJ200 Strobe
Westcott FJ200 Strobe
Westcott FJ200 Strobe
Westcott FJ200 Strobe
Westcott FJ200 Strobe
Westcott FJ200 Strobe
Westcott FJ200 Strobe
Westcott FJ200 Strobe
Westcott FJ200 Strobe
Westcott FJ200 200Ws Strobe Light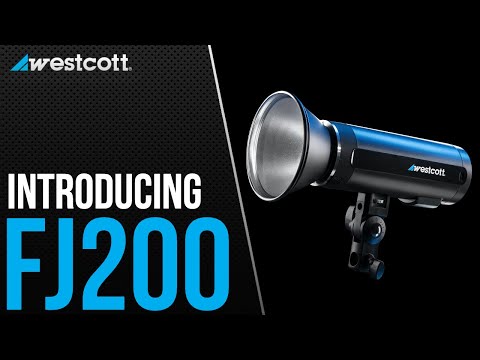 Westcott FJ200 200Ws Strobe Light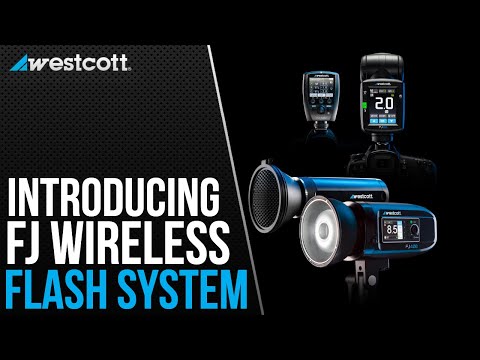 Product highlights:
Compact and portable 200Ws round head strobe
Integrated wireless communication with HSS, TTL, and more
450+ full-power flashes per charge
0.05 to 1.3-second recycle time
Continuous Capture up to 20 frames per second
16 groups and 32 wireless channels
9 F-stop energy range in 0.1 increments
Passive cooling with dual-stage heat protection
Removable DC 14.4V 2500mAh lithium-polymer battery
Easily modified with included metal reflector, grid, and gels
Starting at $37/mo or 0% APR.
---
---
---
Need help deciding?
Contact us right now!
Call or chat with one of our experts.
In the box
Westcott FJ200 200Ws Strobe Light
Westcott FJ200 200Ws Strobe Light
Flash Tube
Flash Tube Cover
Tilter Bracket
Metal Reflector (5-inch)
Lithium Polymer Battery
Battery Charger and Cord
30-Degree Honeycomb Grid & Clip
Gel Pack (Red, Green, Blue, Yellow, Orange, Diffusion)
USB-A to USB-C Cable
Travel Case
Limited 1-Year Warranty
Westcott FJ200 200Ws Strobe Light
The Westcott FJ200 200Ws Strobe Light is intelligently designed for photographers that need a portable flash without sacrificing power. This 200Ws strobe with round head features an industry-leading 0.05 to 1.3-second recycle time and fits in the palm of your hand. It packs 450+ full-power flashes per charge with unmatched color temperature stability. This strobe comes standard with a tilter bracket, reflector, grid, and gels for additional lighting control.
Say Goodbye to Brand-Specific Triggers
Integrated with a FJ Wireless Flash System receiver, the FJ200 strobe provides unrivaled features including multi-brand camera compatibility and High Speed Sync (HSS), TTL, and more when paired with a FJ-X2m Universal Wireless Trigger or the FJ80 Universal Touchscreen Speedlight. These wireless transmitters easily mount to a camera's hot shoe and are compatible with most Canon, Nikon, Sony (with adapter), Fuji, Panasonic LUMIX, and Olympus cameras. The strobe can also be controlled by a Canon RT transmitter.
Intelligently Designed for Superior Light Output
Like the FJ400 strobe, the FJ200 features an extended flash tube and round flash head to provide superior light output compared to traditional flashes. This design both improves light output and emits a more even light spread for filling light modifiers.
Unrivaled Color Consistency at Every Power Level
The FJ200 strobe provides the most accurate color temperature stability at 5500K (±150K) across its entire 9-stop output range in flash increments of 0.1 stops. This means color-consistent images throughout the entire shoot, and consistent color with other FJ Wireless Flash System flash heads. The wireless system allows for control of up to 16 groups across 32 separate channels from up to 328 feet (100m) to prevent interference with other photographers or to shoot several individual setups.
TTL, High-Speed Sync, and More
With an intuitive menu system and LCD color display, the FJ200 features Manual and TTL Flash Modes, HSS up to 1/8000s, Front and Rear Curtain Sync, Freeze Sync up to 1/20000s, Continuous Capture up to 20 fps, Automatic Memory Recall, group and channel assignment, Group Exposure Compensation, TTL to Equivalent Manual, modeling lamp settings, and much more. Keep your FJ200 up-to-date by downloading and installing the latest firmware via the onboard USB-C data port.
Long-Lasting Battery and Designed for Safety
This compact flash includes an energy-efficient 5W 5600K (±200K) LED modeling lamp with auto-adjust and independent output control. The powerful, removable 14.4V 2500mAh lithium polymer battery provides DC power for on-location freedom and charges to full capacity in just 2 hours. Designed with safety in mind, it is equipped with an onboard self-monitoring dual-stage heat protection system to ensure safe operation during extended use.
Ratings and reviews
Westcott FJ200 200Ws Strobe Light
Westcott FJ200 200Ws Strobe Light
---