xf 50mm f/2
xf 50mm f/2
xf 50mm f/2
xf 50mm f/2
xf 50mm f/2
Fujifilm XF 50mm f/2 R WR Lens (Black)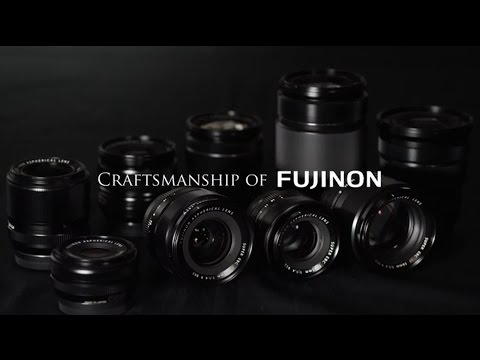 Product highlights:
Focal length: 50mm (35mm equivalent: 76mm)
Aperture range: f/2-16
X-mount lens
APS-C sensor format
Built-in autofocus system adjusts camera quickly and silently
Eliminates spherical and chromatic aberrations
Compact and lightweight for easy transport
Operable in temperatures as low as -10-degree-C
Weather and dust resistant
---
Need help deciding?
Contact us right now!
Call or chat with one of our experts.
In the box
Fujifilm XF 50mm f/2 R WR Lens (Black)
Fujifilm Fujinon XF 50mm f/2 R WR Lens (Black)
Lens Cap FLCP-46
Lens Rear Cap RLCP-001
Lens Hood
Wrapping Cloth
Fujifilm XF 50mm f/2 R WR Lens (Black)
The Fujifilm XF 50mm f/2 R WR Lens is a high performance interchangeable lens for your X Series camera. Ideal for a number of different shooting applications, the XF 50mm f/2 features a 35mm focal equivalent to 76mm. Enjoy the benefits of a medium focal length with a maximum aperture of f/2 and create stylistic images suited to any purpose.
Advanced Autofocus
An integrated autofocus system helps to obtain a clear view of the subject of any image with minimal effort. Using a stepping motor that moves small lens elements quickly and easily, the AF system is able to instantly fixate on the desired area of a picture in complete silence. You'll avoid distracting sounds while shooting and maintain clear audio while filming thanks to the XF 50mm f/2 lens' silent autofocusing.
Error-Free Imaging
Capture crystal-clear images with this corrective design. The XF 50mm f/2 features 9 lens elements in 7 groups with an aspherical ED lens for high-fidelity, error-free pictures every time. It prevents the development of spherical and chromatic aberrations, maintaining consistent quality across the entire photo.
Compact Design
This lightweight stylish camera lens can follow you anywhere you go. A lightweight and compact design ensures that it fits easily in any bag and virtually eliminates vignette for consistently clear picture.
Weather-Resistant Construction
Built for durability, the XF 50mm f/2 can operate in almost any weather condition for unique and creative shots. Its barrel is weather-sealed at ten separate points, preventing water and dust from penetrating the body. It can even operate in temperatures as low as -10-degree-C for shooting in cold or icy landscapes. There's no limit to where this lens can go.
Ratings and reviews
Fujifilm XF 50mm f/2 R WR Lens (Black)
Fujifilm XF 50mm f/2 R WR Lens (Black)
---