Orange Rockerverb 50C MKIII Neo 50W 2x12-Inch, Travel-Friendly Tube Combo Amp (Black)
Orange Rockerverb 50C MKIII Neo 50W 2x12-Inch Tube Combo Amp (Black)
Orange Rockerverb 50C MKIII Neo 50W 2x12-Inch Tube Combo Amp (Black)
Orange Rockerverb 50C MKIII Neo 50W 2x12-Inch Tube Combo Amp (Black)
Orange Rockerverb 50C MKIII Neo 50W 2x12-Inch Tube Combo Amp (Black)
Orange Rockerverb 50C MKIII Neo 50W 2x12-Inch Tube Combo Amp (Black)
Orange Rockerverb 50C MKIII Neo 50W 2x12-Inch Tube Combo Amp (Black)
Orange Rockerverb 50C MKIII Neo 50W 2x12-Inch Tube Combo Amp (Black)
Orange Rockerverb 50C MKIII Neo 50W 2x12-Inch, Travel-Friendly Tube Combo Amp (Black)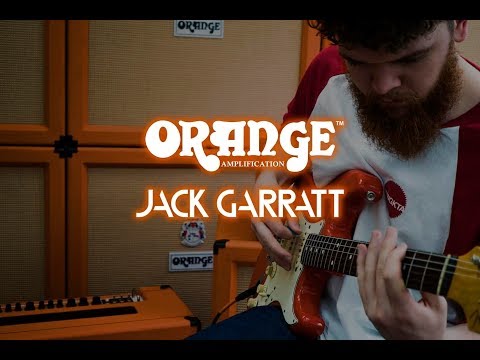 Product highlights:
Switchable output power (25W or 50W)
Footswitchable reverb
Highest-quality 15mm Baltic birch plywood
Versatile twin-channel design
Valve buffered FX loop
2 x 12-inch Celestion Creamback speakers of only 1.9 kg
More lightweight yet mighty
Near-transparent buffered effects loop
Built-in attenuator for neighbourhood-friendly volumes
Offers outstanding clarity
Starting at $244/mo or 0% APR.
---
---
---
Need help deciding?
Contact us right now!
Call or chat with one of our experts.
In the box
Orange Rockerverb 50C MKIII Neo 50W 2x12-Inch, Travel-Friendly Tube Combo Amp (Black)
Orange Rockerverb 50C MKIII Neo 50W 2x12-Inch Tube Combo Amp (Black)
User Manual
Limited 1-Year Warranty
Orange Rockerverb 50C MKIII Neo 50W 2x12-Inch, Travel-Friendly Tube Combo Amp (Black)
It takes years to make an already excellent product even better. In 2015, Orange took into account user feedback over the years to release what is the best combo amp available. To enhance it meant adding features that would give you the ultimate experience.
A No Compromise Lightweight Built
Orange drastically reduced the weight of the Rockerverb MKIII by the use of a 15 mm Baltic birch ply. This retained the sonic characteristics of the combo amp, yet made the overall structure 3mm more slender than its earlier counterpart. Inspired by the PPC212V cab, the amp now features an updated speaker and cabinet design at a 20 percent lighter weight.
Hello New Celestion Creamback Speakers, Bye V30s
Orange got rid of almost 3 kilos per speaker by installing a pair of new Celestion Creamback speakers in place of the V30s. These new speakers make wise use of neodymium, a metal that is more magnetic than standard ferrite yet delivers the same powerful tone.
Travel-Friendly and Simply Better
The change of v30s to the UK-built Creambacks makes the Rockerverb more portable and travel-friendly. Could it get any better than these speakers that keep the high-mid push of the v30s yet shed the weight of the same to give you an enhanced warm and muscular tone, perfect for the Rockerverb 50s and saves you from an extra 15lb of the older version? See the results for yourself!
Ratings and reviews
Orange Rockerverb 50C MKIII Neo 50W 2x12-Inch, Travel-Friendly Tube Combo Amp (Black)
Orange Rockerverb 50C MKIII Neo 50W 2x12-Inch, Travel-Friendly Tube Combo Amp (Black)
---