Sony Alpha 7CR – Full-frame Interchangeable Lens Hybrid Camera Body (Black)
Sony Alpha 7CR – Full-frame Interchangeable Lens Hybrid Camera Body (Black)
Sony Alpha 7CR – Full-frame Interchangeable Lens Hybrid Camera Body (Black)
Sony Alpha 7CR – Full-frame Interchangeable Lens Hybrid Camera Body (Black)
Sony Alpha 7CR – Full-frame Interchangeable Lens Hybrid Camera Body (Black)
Sony Alpha 7CR – Full-frame Interchangeable Lens Hybrid Camera Body (Black)
Sony Alpha 7CR – Full-frame Interchangeable Lens Hybrid Camera Body (Black)
Sony Alpha 7CR – Full-frame Interchangeable Lens Hybrid Camera Body (Black)
Sony Alpha 7CR – Full-frame Interchangeable Lens Hybrid Camera Body (Black)
Sony Alpha 7CR – Full-frame Interchangeable Lens Hybrid Camera Body (Black)
Sony Alpha 7CR – Full-frame Interchangeable Lens Hybrid Camera Body (Black)
Sony Alpha 7CR – Full-frame Interchangeable Lens Hybrid Camera Body (Black)
Sony Alpha 7CR – Full-frame Interchangeable Lens Hybrid Camera Body (Black)
Sony Alpha 7CR – Full-frame Interchangeable Lens Hybrid Camera Body (Black)
Sony Alpha 7CR – Full-frame Interchangeable Lens Hybrid Camera Body (Black)
Sony Alpha 7CR – Full-frame Interchangeable Lens Hybrid Camera Body (Black)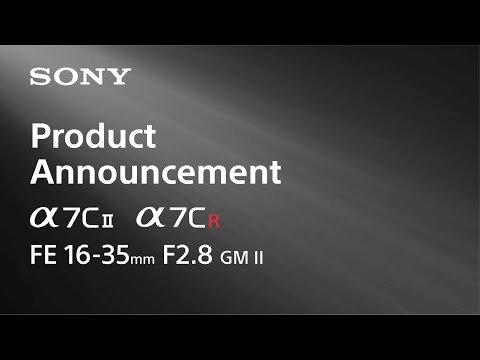 Sony Alpha 7CR – Full-frame Interchangeable Lens Hybrid Camera Body (Black)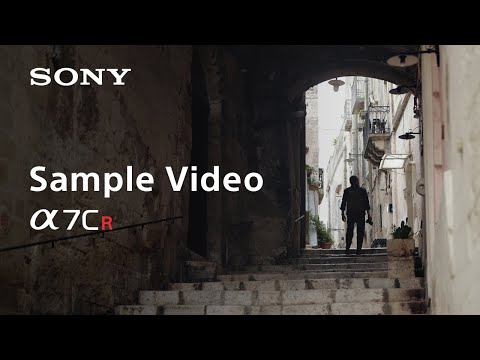 Sony Alpha 7CR – Full-frame Interchangeable Lens Hybrid Camera Body (Black)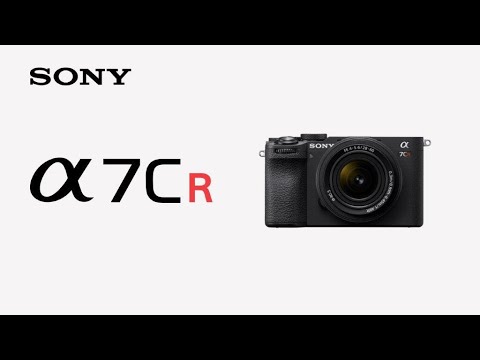 Product highlights:
Full-frame 61.0-megapixel Exmor R image sensor
BIONZ XR processing power for exceptional image quality
8 fps continuous shooting with AF/AE tracking
4K movie capture with 6.2K oversampling
Stable smartphone connectivity with Sony's Creators' App
XGA OLED electronic viewfinder with 120fps display
Built-in Wi-Fi (IEEE 802.11a/b/g/n/ac) allows communication on the 2.4 GHz and 5 GHz bands
759 phase-detection AF points
Large 3.0-type 1.03 million-dot (approx.) touch-panel vari-angle LCD monitor
Dedicated AI Processor for advanced subject recognition and tracking
---
Need help deciding?
Contact us right now!
Call or chat with one of our experts.
In the box
Sony Alpha 7CR – Full-frame Interchangeable Lens Hybrid Camera Body (Black)
Sony Alpha 7CR Full-frame Interchangeable Lens Hybrid Camera Body (Black)
ILCE-7CR Camera body
Body cap ALC-B1EM
Rechargeable Battery NP-FZ100
Accessory shoe cap
Shoulder strap
Extension Grip GP-X2
Sony Alpha 7CR – Full-frame Interchangeable Lens Hybrid Camera Body (Black)
Unparalleled resolution in a compact and lightweight camera
The A7CR full-frame image sensor delivers fine subject detail in a compact, lightweight body. With a 61.0 effective megapixel, back-illuminated Exmor R™ CMOS image sensor – adapted from our acclaimed α7R V – it delivers extraordinary resolution into new spaces.
Full-frame 61.0-megapixel Exmor RTM image sensor
The back-illuminated sensor's noise reduction, gapless on-chip lenses, anti-reflection optical coating, elimination of the optical low-pass filter that is usually positioned in front of the sensor and other original technologies deliver high resolution, high sensitivity, low noise, and wide dynamic range.
BIONZ XR™ processing power for exceptional image quality
The latest BIONZ XR image processing engine minimizes processing latency while boosting movie and still image processing power, delivering natural gradations, realistic color, low noise, superior image quality and fast menu response.
Dedicated AI Processor and Real-time Recognition for accurate subject tracking
The AI processing unit supports the recognition of human subjects using learned human form and pose data, and also recognition of non-human subjects such as animals, insects, and vehicles. This improves the performance of Real-time Recognition AF and Real-time Tracking and makes Fast Hybrid AF subject acquisition and tracking more precise and reliable over a wider area.
Advanced 5-axis optical image stabilization with up to 7-steps of compensation
A high-precision image stabilization unit, advanced gyro sensors, and optimized image stabilization algorithms effectively detect and correct camera shake. 7.0-step in-body optical image stabilization is a huge advantage for handheld shooting. The new stabilization algorithm provides precise detection and control right down to the single-pixel level, taking full advantage of the sensor's 61.0-megapixel resolution to bring out the finest subject details.
Pixel Shift Multi Shooting responds to changing conditions
Pixel Shift Multi Shooting uses the precision in-body image stabilization system to capture multiple pixel-shifted images that are later composited on a PC to achieve overwhelming resolution in a single image. 16-image composites with approximately 240.8 million pixels (19008 x 12672 pixels) can be produced from data that is equivalent to approximately 963.2 million pixels.
Consistently accurate exposure and color reproduction
The advanced AI processing unit achieves accurate white balance even where the subject is in shade. Skin tones, foliage and other materials are reproduced with natural colors under almost any lighting, with lifelike gradations such as highlight roll-off in portraits.
Mobility for advanced, high-performance movie recording
The α7CR offers highly detailed 4K movie capture with 6.2K oversampling, plus the mobility required for gimbal or drone-mounted shooting. It also features S-Cinetone for a cinematic look, Log shooting, Real-time Tracking with advanced subject recognition, Active Mode19 image stabilization, breathing compensation, and many more refinements.
Active Mode image stabilization supports handheld movie shooting
Active Mode provides precision stabilization for movie shooting with advanced gyro sensors and an optimized algorithm. Camera shake is precisely detected and compensated for, with additional stabilization provided via compatible lenses in sync with the camera body.
High-resolution XGA OLED electronic viewfinder with 120fps display
A 2.36 million-dot (approx.) XGA OLED electronic viewfinder with 0.70x magnification delivers high resolution and contrast for clear viewing, even in bright sunlight. The finder frame rate can be set to [High] (120 fps), twice the normal frame rate, for a smooth viewfinder image with minimum display motion blur when tracking and shooting moving subjects.
Creative Look with 10 customizable presets to realize your vision
The Creative Look feature provides 10 presets that can be used unmodified or edited to create a variety of "looks" that can help creators fine-tune the mood of their stills or movies. Either use the presets as they are or adjust eight parameters to create shareable content in-camera without the need for post-production editing.
Selectable RAW file types, HEIF, and JPEG Light quality setting
Lossless RAW image compression provides efficiency with no loss in image quality, allowing more images to be shot in continuous bursts. Three image sizes (L/M/S) can be selected to suit the application. M and S sizes have the same numbers of pixels (26M/15M) in full-frame and APS-C modes, allowing seamless switching while maintaining the same image resolution. A new "Light" image quality selection, with smaller file sizes for easy sharing, is provided for JPEG and HEIF images.
Continuous shooting with AF/AE tracking at up to 8 fps
Continuous shooting with AF/AE tracking is possible at up to 8 fps with the mechanical shutter, or 7 fps during silent shooting, capturing even momentary movements or expression changes in exquisite detail. The power of the BIONZ XR engine allows continuous shooting of over 1000 JPEG images, letting you capture every vital moment.
Ratings and reviews
Sony Alpha 7CR – Full-frame Interchangeable Lens Hybrid Camera Body (Black)
Sony Alpha 7CR – Full-frame Interchangeable Lens Hybrid Camera Body (Black)
---