Nikon Z 50 DX-Format Mirrorless Camera w/ NIKKOR Z DX 16-50mm VR & 50-250mm VR
Nikon Z 50 DX-Format Mirrorless Camera with NIKKOR Z DX 16-50mm f/3.5-6.3 VR and NIKKOR Z DX 50-250mm f/4.5-6.3 VR Lens
Nikon Z 50 DX-Format Mirrorless Camera (Body Only)
Nikon Z 50 DX-Format Mirrorless Camera (Body Only)
Nikon Z 50 DX-Format Mirrorless Camera (Body Only)
Nikon Z 50 DX-Format Mirrorless Camera with NIKKOR Z DX 16-50mm f/3.5-6.3 VR and NIKKOR Z DX 50-250mm f/4.5-6.3 VR Lens
Nikon Z 50 DX-Format Mirrorless Camera with NIKKOR Z DX 16-50mm f/3.5-6.3 VR and NIKKOR Z DX 50-250mm f/4.5-6.3 VR Lens
Nikon Z 50 DX-Format Mirrorless Camera with NIKKOR Z DX 16-50mm f/3.5-6.3 VR and NIKKOR Z DX 50-250mm f/4.5-6.3 VR Lens
Nikon Z 50 DX-Format Mirrorless Camera with NIKKOR Z DX 16-50mm f/3.5-6.3 VR and NIKKOR Z DX 50-250mm f/4.5-6.3 VR Lens
Nikon Z 50 DX-Format Mirrorless Camera with NIKKOR Z DX 16-50mm f/3.5-6.3 VR and NIKKOR Z DX 50-250mm f/4.5-6.3 VR Lens
Nikon Z 50 DX-Format Mirrorless Camera (Body Only)
Nikon Z 50 DX-Format Mirrorless Camera (Body Only)
Nikon Z 50 DX-Format Mirrorless Camera (Body Only)
Nikon Z 50 DX-Format Mirrorless Camera (Body Only)
Nikon Z 50 DX-Format Mirrorless Camera (Body Only)
Nikon Z 50 DX-Format Mirrorless Camera (Body Only)
Nikon Z 50 DX-Format Mirrorless Camera (Body Only)
Nikon Z 50 DX-Format Mirrorless Camera w/ NIKKOR Z DX 16-50mm VR & 50-250mm VR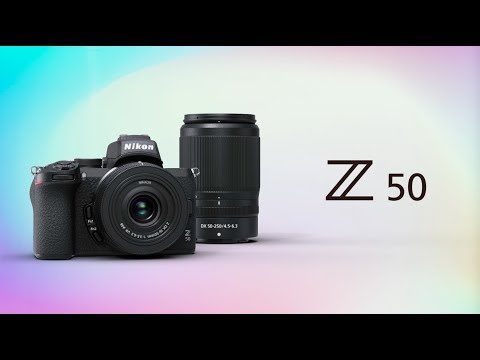 Nikon Z 50 DX-Format Mirrorless Camera w/ NIKKOR Z DX 16-50mm VR & 50-250mm VR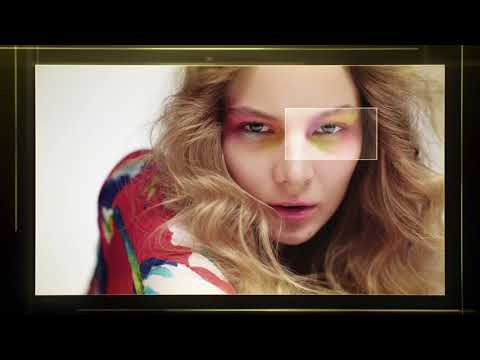 Product highlights:
20.9MP DX CMOS sensor
EXPEED 6 engine
11 fps continuous shooting at full resolution
4K Ultra HD video recording at 30 fps
3.2-inch touch-sensitive tilting TFT LCD monitor
Stunning high-resolution electronic viewfinder
Built-In Wi-Fi and Bluetooth connectivity
Hybrid phase-detection/contrast AF with AF assist
Works with Nikon's SnapBridge app for Apple or Android phone
Includes NIKKOR Z DX 16-50mm and 50-250mm VR lenses
---
Need help deciding?
Contact us right now!
Call or chat with one of our experts.
In the box
Nikon Z 50 DX-Format Mirrorless Camera w/ NIKKOR Z DX 16-50mm VR & 50-250mm VR
Nikon Z 50 DX-Format Mirrorless Camera Body

EN-EL25 Rechargeable Li-ion Battery
MH-32 Battery Charger
UC-E21 USB Cable
AN-DC20 Strap
BF-N1 Body Cap
DK-30 Rubber Eyecup

Nikon NIKKOR Z DX 16-50mm f/3.5-6.3 VR Lens

LC-46B 46mm Snap-On Front Lens Cap
LF-N1 Rear Lens Cap

NIKKOR Z DX 50-250mm f/4.5-6.3 VR Lens

LC-62B 62mm Snap-On Front Lens Cap
LF-N1 Rear Lens Cap
Nikon Z 50 DX-Format Mirrorless Camera w/ NIKKOR Z DX 16-50mm VR & 50-250mm VR
Tiny has never been a bigger deal. Meet the Z series mirrorless camera for the rest of us. Insanely small. Tough. Dead simple to use. Connected to your phone. Ready to transform you into a pro-caliber creator. Comes with the NIKKOR Z DX 16-50mm f/3.5-6.3 and NIKKOR Z DX 50-250mm f/4.5-6.3 VR lenses.
Creativity Comes Full Circle
Z 50 is designed around Nikon's revolutionary Z mount, the widest lens mount of any comparable camera system. A wider mount means more light, and more light means more of everything good—sharpness, contrast, focusing speed, low light performance and image quality.
It's Your Story. Tell It Beautifully.
4K Ultra HD and time-lapse, 1080p slow-motion, filters, effects and much more. Edit videos on the fly: Shoot a clip, trim it right in the camera, send it to your phone and post it without missing a beat.
Life in Slow Motion
Turn an ordinary moment into an epic 120 FPS slow motion 1080p Full HD video, great for bending time, speed ramping and more.
Little but Fierce
Slim, sleek, rugged design for every adventure. Z 50 delivers the award-winning performance of Z series in the smallest interchangeable lens DX-format camera ever.
Have Camera, Will Travel
Z 50's strong, durable magnesium alloy construction makes it tough enough to take just about anywhere without fear.
Works with Your Smartphone
Your 'gram is going to love it: From camera to your followers in a snap. Built-in Wi-Fi and Bluetooth make sharing easy. Install Nikon's SnapBridge app, and your Apple or Android phone becomes a powerful accessory for Z 50. Easily transfer photos and videos from the camera to your phone, and even use your phone as a remote monitor, adjust settings, take pictures and record video.
Shines in Low Light
With a 20.9MP DX CMOS sensor, a robust EXPEED 6 engine and the light-gathering advantages of the wider Z mount, photos and videos shot in low light look clean and professional.
See for Your Selfie
Flip down the LCD screen to activate Self Portrait Mode—perfect for taking selfies and for vlogging.
Eye Catching in So Many Ways
When shooting photos, Z 50's outstanding autofocus system can lock onto your subject's eye and keep focus there, even when they're in motion, for beautifully focused portraits.
Creative Filters and Effects
Get creative with unique mood-setting filters and effects. Z 50 includes 20 high quality Creative Picture Controls and 10 Special Effects, all of which can be previewed in real-time and applied to both photos and videos.
Silence Is Golden
When you need to be a fly on the wall—capturing intimate moments, candid portraits, wildlife, music and more—turn on Silent Photography Mode and shoot in complete silence.
Chic ergonomic
Form and function in complete harmony. Comfortable viewing: Electronic Viewfinder is slightly extended for a more comfortable glare-free fit against your eye. Smart controls: Extreme attention was paid to the placement of each button and dial for comfortable, efficient handling. High-end feel: You can feel the quality. Well balanced, deep grip, magnesium alloy construction...sturdy in every way.
What a Viewfinder
Feast your eyes on Z 50's stunning high-resolution Electronic Viewfinder (EVF). It activates when you bring the camera to your eye, and it shows you exactly how your photos and videos will look—preview Creative Picture Modes, filters, effects and camera settings in real time.
A Touch of Genius
Swipe through photos and videos, touch to focus, navigate camera menus as easily as using a smartphone with Z 50's large high-resolution touchscreen.
One Size Fits All
Your lens collection can grow with your creative aspirations. Z 50 works with all the cutting-edge NIKKOR Z lenses and approx. 360 compatible DSLR lenses (with optional Mount Adapter FTZ).
Ratings and reviews
Nikon Z 50 DX-Format Mirrorless Camera w/ NIKKOR Z DX 16-50mm VR & 50-250mm VR
Nikon Z 50 DX-Format Mirrorless Camera w/ NIKKOR Z DX 16-50mm VR & 50-250mm VR
---