Sony HVL-F60RM Wireless Radio Control External Flash with USB-C Charger and Triple Shoe Bracket
2c2dadcf6bSony HVL-F60RM Wireless Radio Control External Flash with FZ100 USB-C Charger and Triple Shoe Bracket06e813c6da41c5300c4b10eae8260bae7479158ea6a2eca7c5b2d1-f9406e85faa831b8.jpg
Sony HVL-F60RM Wireless Radio Control External Flash
Koah Dual USB-C Charger with LCD Display for Sony NP-FZ100 Battery
KO-CB415.jpg
HVL-F60RM_rear_jpg.jpg
HVL-F60RM_rightside_jpg.jpg
HVL-F60RM_leftside_jpg.jpg
HVL-F60RM_front_up_jpg.jpg
HVL-F60RM_right_color_filter_green_jpg.jpg
HVL-F60RM_right_bounce_adapter_jpg.jpg
HVL-F60RM_accessory_kit_jpg.jpg
Koah Dual USB-C Charger with LCD Display for Sony NP-FZ100 Battery
Koah Dual USB-C Charger with LCD Display for Sony NP-FZ100 Battery
KO-CB415_Alt3.jpg
KO-CB415_Alt2.jpg
Sony HVL-F60RM Wireless Radio Control External Flash with USB-C Charger and Triple Shoe Bracket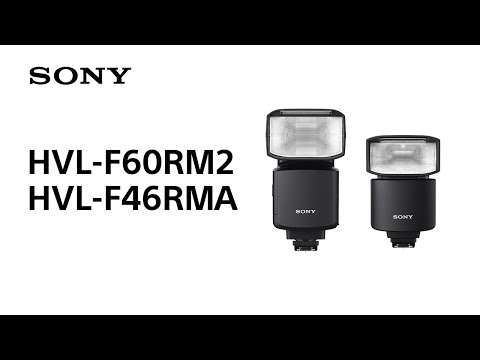 Product highlights:
Powerful flash lighting at guide number 60 (GN60)
Works as on-camera flash, radio wireless commander
Continuous shooting up 220 emissions per set of batteries
Fast recycling time of 1.7 sec. or 0.6 sec. with FA-EBA1
Quick Shift Bounce for natural horizontal and portrait light
Wirelessly supports 15 units in up to 5 groups
Powerful LED light for movies / stills and as AF illuminator
Quick Navi control interface to change settings fast
Custom key settings to assign frequently used features
Dust and moisture resistant design with robust metal MI shoe
Starting at $50/mo or 0% APR.
---
---
---
Need help deciding?
Contact us right now!
Call or chat with one of our experts.
In the box
Sony Alpha GN60 Wireless Radio Control External Flash
Sony Alpha GN60 Wireless Radio Control External Flash
Mini-Stand
Carrying Pouch
Connector Protect Cap
Bounce Adaptor
Color Filter (1 x Amber, 1 x Green)
Case
Koah Dual USB-C Charger with LCD Display for Sony NP-FZ100 Battery
Koah Dual USB-C Charger with LCD Display for Sony NP-FZ100 Battery
Limited 3-Year Manufacturer's Warranty
Koah 4.1-inch Triple Shoe Bracket
Sony HVL-F60RM Wireless Radio Control External Flash with USB-C Charger and Triple Shoe Bracket
Master the light in your photography with this HVL-F60RM high guide number (GN60) compact flash unit. This Focus Camera bundle includes the Sony HVL-F60RM Wireless Radio Control External Flash with an USB-C Charger and a triple shoe bracket.
Sony Alpha GN60 Wireless Radio Control External Flash
This durable high-output GN60 flash unit delivers levels of sophistication and camera communication that only Sony can offer, achieving reliable flash at high continuous shooting speeds and sync at shutter speeds up to 1/400 sec. Intuitive operation via the camera interface, quick shift bounce, and wireless radio communication add refined control and versatility.
Intelligent Communication
The Alpha Lighting System has evolved in parallel with Alpha camera bodies to give creators optimum illumination in a wide range of applications. A level of integration that is only possible with original Sony products achieves detailed communication with compatible camera bodies for reliable and precise light control.
Stable High-Power Output
The HVL-F60RM2 is designed and manufactured by Sony, so it can communicate with Alpha cameras to deliver consistent GN60 light output at every flash. The HVL-F60RM2 supports focal lengths from 20mm (14mm with the wide panel) to 200mm.
Flash Control Linked to Camera Face Detection
The HVL-F60RM2 works with a compatible camera's face detection to provide ideal lighting for the main subject, even in groups. In addition, white balance is automatically adjusted so that the subject's face is rendered with natural color.
Auto White Balance Accuracy
Thanks to in-house design, this advanced flash unit transfers color temperature data to the camera where that data is used to precisely adjust white balance so that colors are rendered naturally in any situation, that only original equipment can achieve.
Light Output Optimized for Focal Length
Flash illumination angle is automatically adjusted to match the focal length of the lens used over a 20 -200mm range (14mm w/ wide panel -200mm). Light distribution is also adjusted for optimum illumination with full-frame or APS-C format.
Fast Recycle and Dependable High-Speed Continuous Flash
Advanced electronics and construction contribute to fast recycle times and allow continuous flash shooting for extended periods of time. A set of four batteries can provide power for more than 240 flashes with 1.7 second recycle time. The optional FA-EBA1 external flash battery adapter can be used to provide recycle times as fast as 0.6 seconds.
Innovative Overheating Prevention
The use of heat-resistant materials plus an optimized flash algorithm provides higher resistance to overheating that allows longer flash shooting sessions.
Stable High-Speed Continuous Flash Shooting
The HVL-F60RM2 can continuously provide flash for up to 200 frames in high-speed bursts at up to 10 fps with a compatible camera. Missed frames dues to flash sync failure are avoided, providing stable continuous shooting support. With the electronic shutter on a compatible camera, up to approx. 20 flashes per second can be produced continuously for more than 1 second. The FA-EBA1 external flash battery allows approx. 20 flashes per second for more than 10 seconds.
Up to 1/400 sec. Shutter Sync with a Compatible Camera for New Expression
Used with a compatible camera body the HVL-F60RM2 allows flash sync up to 1/400 sec. This makes it possible to deemphasize the background while using flash to illuminate the main subject, illuminate moving subjects against a bright background, and more.
Per-Frame P-TTL Flash Control Adapts to Changing Light
When used with a compatible camera, high-speed control sequencing in the camera uses pre-flash to control each individual flash during continuous bursts, even when tracking fast-moving subjects in scenes where the light changes dramatically.
Koah Dual USB-C Charger with LCD Display for Sony NP-FZ100 Battery
With the Koah Dual USB-C Charger with LCD Display for Sony NP-FZ100 Battery, you can make sure you are always ready with your spare batteries. This dual USB-C charger features a high-definition LCD display that shows your current battery status. It features 5V Type-C and USB input ports and can charge two batteries simultaneously. It is compatible with the Sony NP-FZ100 battery. All items meet or exceed OEM standards.
Koah 4.1-inch Triple Shoe Bracket
The Koah 4.1-inch Triple Shoe Bracket easily mounts on a camera's accessory shoe mount, giving you three additional accessory shoe mounts. This is great for mounting, lights, microphones, monitors, and a variety of other accessories. This triple cold shoe bracket easily gives you the ability to do what you can't with a single hot shoe mount on your camera. In addition to the shoe mount, a 1/4-inch-20 thread is also available for attaching the bracket to a tripod, or other bracket featuring a 1/4-inch-20-threaded mount.
4.1-inch-Wide Bracket
This V-Bracket's width spans 4.1-inch and has a tiered design for mounting up to three additional accessories.
Machined Aluminum Alloy
The bracket is machined out of a single piece of aluminum alloy, which provides greater strength to the three shoes
Accessory Shoe and 1/4-inch-20 Socket Mounts
The bracket can attach directly to a camera via the accessory shoe or, additionally, it features a 1/4-inch-20 socket for attaching to threaded mounts such as a tripod.
Locking Pin
The bottom shoe that mounts on to the camera features a locking pin, which prevents the bracket from rotating.
Ratings and reviews
Sony HVL-F60RM Wireless Radio Control External Flash with USB-C Charger and Triple Shoe Bracket
Sony HVL-F60RM Wireless Radio Control External Flash with USB-C Charger and Triple Shoe Bracket
---