Sony FE 135mm f/1.8 GM Lens Bundle
Sony FE 135mm f/1.8 GM Lens Bundle
Sony FE 135mm f/1.8 GM Lens Bundle
Sony FE 135mm f/1.8 GM Lens Bundle
Sony FE 135mm f/1.8 GM Lens Bundle
Sony FE 135mm f/1.8 GM Lens Bundle
Sony FE 135mm f/1.8 GM Lens Bundle
Sony FE 135mm f/1.8 GM Lens
Sony FE 135mm f/1.8 GM Lens
Sony FE 135mm f/1.8 GM Lens
NPA-MQZ1K_skeleton.jpg
Sony Vertical Grip for ILCE7RM4
Sony Z-Series NP-FZ100 7.2V 2280mAh Rechargeable Battery Pack
Sekonic L-308X-U Flashmate Light Meter
Sony 64GB UHS-II Tough G-Series SD Card
NPA-MQZ1K_frontleft_jpg.jpg
Sony Z-Series NP-FZ100 7.2V 2280mAh Rechargeable Battery Pack
Sekonic L-308X-U Flashmate Light Meter
Sony Vertical Grip for ILCE7RM4
NPA-MQZ1K_back.jpg
Sekonic L-308X-U Flashmate Light Meter
Sony FE 135mm f/1.8 GM Lens
Sony Vertical Grip for ILCE7RM4
NPA-MQZ1K_jpg.jpg
Sekonic L-308X-U Flashmate Light Meter
Sony Vertical Grip for ILCE7RM4
NPA-MQZ1K_right_open.jpg
Sekonic L-308X-U Flashmate Light Meter
Sony FE 135mm f/1.8 GM Lens
Sony Vertical Grip for ILCE7RM4
NPA-MQZ1K_top.jpg
Sony Vertical Grip for ILCE7RM4
NPA-MQZ1K_front_CC_jpg.jpg
Sony Vertical Grip for ILCE7RM4
NPA-MQZ1K_fronttop_battery_jpg.jpg
Sony Vertical Grip for ILCE7RM4
NPA-MQZ1K_Left.jpg
Sony Vertical Grip for ILCE7RM4
NPA-MQZ1K_02_jpg.jpg
Sony Vertical Grip for ILCE7RM4
NPA-MQZ1K_battery_adapter.jpg
Sony Vertical Grip for ILCE7RM4
NPA-MQZ1K_accessory_kit_N.jpg
NPA-MQZ1K_battery_situation.jpg
NPA-MQZ1K_situation_03_greyout_jpg.jpg
Monica's Accessories Kit 1 with 135mm f/1.8 GM Lens Bundle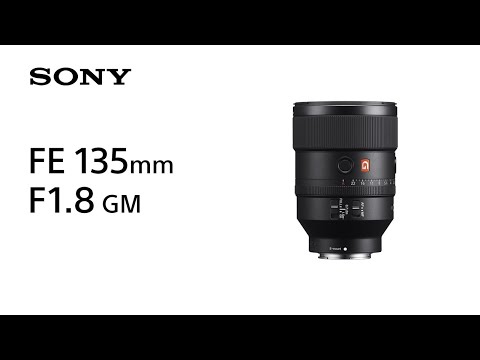 Monica's Accessories Kit 1 with 135mm f/1.8 GM Lens Bundle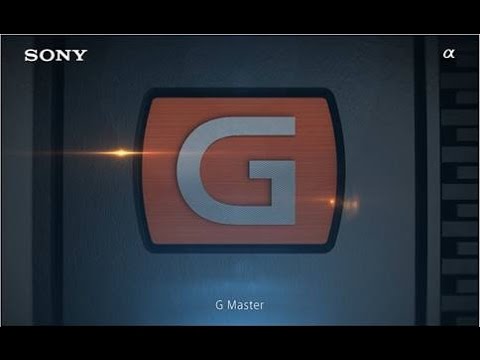 Product highlights:
Focal length: 135mm
Aperture range: f/1.8-22
Sony E-mount lens
35mm full frame format
Minimum focus distance of 2.3 ft
0.25x maximum magnification
Nano Anti-Reflective Coating technology
13 lens elements in 10 groups
11-blade aperture design
---
Need help deciding?
Contact us right now!
Call or chat with one of our experts.
In the box
Sony FE 135mm f/1.8 GM Lens
Sony FE 135mm f/1.8 GM Lens
Lens Hood ALC-SH156
Lens Front Cap ALC-F82S
Lens Rear Cap ALC-R1EM
Case
Limited 1-Year Warranty
Sony Vertical Grip for Sony Alpha a7R IV Camera
Sekonic L-308X-U Flashmate Light Meter
Sony 64GB UHS-II Tough G-Series SD Card
Sony 64GB UHS-II Tough G-Series SD Card
Card Case
2 X Sony Z-Series NP-FZ100 7.2V 2,280mAh Rechargeable Battery Pack
Sony Multi Battery Charger Adapter Kit
Sony Multi Battery Charger Adapter Kit
2 x NP-FZ100 Batteries
Power Cord
Mounting Plate
2x Screws
Cable Protector
Battery Seat Lid
Leash Cord
Warranty
Monica's Accessories Kit 1 with 135mm f/1.8 GM Lens Bundle
The Sony FE 135mm GM is a G Master lens for Sony Alpha full-frame cameras. Its optical design meets high G Master standards and effectively reduces telephoto lens aberrations. A floating focus system maintains high resolution from the center to the periphery. This lens has been bundled with an extensive line of accessories and includes a Multi Battery Charger Adapter Kit, Two Z-Series NP-FZ100 7.2V 2,280mAh Rechargeable Battery Pack, Vertical Grip for Sony Alpha a7R IV Camera, 64GB UHS-II Tough G-Series SD Card, and a U Flashmate Light Meter.
Sony FE 135mm f/1.8 GM Lens
Sony FE 135mm GM is a Sony Alpha full-frame telephoto prime G Master lens. A new optical design that adheres to demanding G Master standards places XA (extreme aspherical), Super ED (extra-low dispersion), and ED glass elements in the front group to effectively suppress all common telephoto lens aberrations, while a floating focus system works with these correction measures to ensure that the highest possible resolution is maintained from center to periphery of the image edge, throughout the lens's focus range.
G Master Bokeh
The extremely high surface precision of the XA (extreme aspherical) elements carefully control spherical aberration, combining with an 11-blade circular aperture mechanism to produce spectacularly smooth and elegant G Master bokeh that maximizes the creative potential of the narrow depth of field available with this 135mm f/1.8 lens.
XA (Extreme Aspherical) Elements
The extremely precise XA (extreme aspherical) lens element, with better than 0.01-micron surface precision, reduces aberration and delivers the ultimate resolution throughout the entire focus and aperture ranges. Using newly developed bokeh simulation techniques, spherical aberration and unsightly onion ring bokeh can be minimized during both design and manufacture of the large-diameter XA lens element, resulting in exquisitely soft and smooth bokeh.
Super ED and ED Glass Elements
One Super ED (extra-low dispersion) glass element and one ED glass element are strategically positioned to compensate for axial chromatic aberration that is often a problem in large-aperture telephoto lenses, achieving impressive sharpness. In addition to improving resolution, this configuration minimizes color fringing that can occur in background and foreground bokeh.
11-Blade Circular Aperture
The 11-blade circular aperture mechanism maximizes the beauty of this large-aperture prime lens, contributing to impressive images in which the subject stands out against a smoothly defocused foreground and background, producing the large, perfectly round points of defocused light (bokeh) that is a desirable characteristic of telephoto lenses, even when stopped down by one or two stops. Soft, natural bokeh provides a beautiful backdrop for the main subject, especially in portraits.
Four XD Linear Motors for AF Speed
Four innovative XD (extreme dynamic) linear focus motors drive two precisely synchronized focus groups in a floating focus mechanism, offering outstanding speed, precision and tracking that contribute directly to fast, precise, quiet AF operation with low vibration. This also prevents aberration variations that can occur as the camera-to-subject distance changes, maintaining optimum resolution throughout the lenses focus range. The camera's speed potential is put to full use to capture decisive moments in dynamic portraits, sports, and other action scenes with impressive speed, precision, and reliability.
Nano Anti-Reflective Coating
Sony's original Nano Anti-Reflective Coating technology minimizes flare and ghosting, for dynamic range that achieves lifelike detail and gradation with advanced camera sensors. This precisely defined regular nano-structure allows accurate light transmission, contributing to high-quality images. The reflection suppression characteristic of the Nano Anti-Reflective Coating is superior to conventional anti-reflective coatings, providing a notable improvement in clarity, contrast, and overall image quality.
Close Focus
An advanced floating focus mechanism prevents aberration variations that can occur as the focusing distance changes, providing a minimum focus distance of just 2.3 ft and a maximum magnification of 0.25x for impressive close-up capability. High resolution and exquisite G Master bokeh are maintained even in close-up shots.
Sony Vertical Grip for Sony Alpha a7R IV Camera
This Vertical Grip from Sony makes it easy to hold the camera and operate controls with nearly the same feel as when holding the camera horizontally. Double the capacity and operation time with space for two long lasting NP-FZ100 batteries. A lightweight, compact magnesium alloy design matches the dust and moisture-resistant durability of the Alpha 7R IV.
Prolonged Continuous Operation
Space for two high-capacity NP-FZ100 batteries in the grip supply additional power that doubles the effective operating time, compared with the camera alone. This ensures excellent performance while allowing the user to continue shooting in prolonged photo sessions, with no interruption.
Controls Simulate Horizontal Shooting
The VG-C4EM provides a stable grip and easy operation, with controls that mimic the location, feel and function of those used when holding the camera horizontally. This provides the user with a consistent grip and operational feel, regardless of whether the camera is being held in a horizontal or vertical position.
Reliability Matches That of the Alpha 7R IV
Dust/moisture resistance and the solidity of the magnesium alloy are similar to those of the camera body, ensuring the reliability of the entire α system.
Auto Switch
Accommodates one or two Z-series batteries. When using two batteries, the camera automatically switches from one battery to the other, for continuous operation.
USB Charging
Batteries loaded in the vertical grip can be charged via the camera's USB port without detaching the grip from the camera. In addition, supplementary power can be supplied via the camera's USB port for extended use.
Comfort and Ease
The VG-C4EM is designed to almost precisely match the shape of the grip on the Alpha 7R IV to provide a more comfortable grip, while buttons, chassis material, and shape are consistent with those of the camera, providing an integrated appearance and operational feel. Tray-style battery compartment lets you easily slide in batteries.
Matching Alpha 7R IV Buttons
Recent improvements to the material and shape of the Alpha 7R IV camera body have also been applied to the VG-C4EM Vertical Grip. Specifically, the grip incorporates improvements to the design of operating buttons which enhance the button pressing sensation, enlargement and optimized location of AF-ON button, and a redesigned multi-selector. The grip is broader, providing more room for the pinky and middle finger, resulting in operational "feel" that matches that of the Alpha 7R IV camera.
Sekonic L-308X-U Flashmate Light Meter
The Sekonic L-308X-U Flashmate Light Meter is the perfect solution for both accurate and portable light measurement. The L-308X takes accurate measurements of both ambient and reflected light using its sliding lumisphere, with a lens with a 40 degree reception angle. The metering range is very wide; from 0 to 19.9 EV at ISO 100. The meter can also work with flash within f/1.0 to f/90.9 at ISO 100. The Sekonic light meter delivers high repeat accuracy with a <0.1 EV rating on repeat exposures.
The Flashmate L-308X-U combines functionality for both photography and cinematography into one light meter. Image makers of every kind will find the Sekonic L-308X-U to be a powerful and invaluable tool for their profession or hobby.
Three Meters in One
The Sekonic L-308X-U features 3 meters in one, with three metering modes.
The Photo Mode gives photographers full exposure control wherever they might be, be it on location or in the studio. The screen clearly displays measurement data for flash and ambient light readings, including ambient EV measurement. The new Aperture Priority Mode, in addition to Shutter Priority mode, allows photographers to take easy measurements where depth-of-field is critical.
The HD Cine Mode allows cinematographers to quickly scout locations and is quick solution on set, too. Select from a range of frame rates and shutter angles with the 308X-U, taking accurate measurements to within one-tenth of a stop. Take measurements in the native ISOs of many of today's professional cinema cameras with ISO 850.
The Cine Mode gives you the ability to take on the challenge of digital cinematography - it's designed with the professional in mind. You can achieve necessary exposure control with one-tenth stop accuracy by selecting the right combination of frame rates and shutter angles. The FLASHMATE L-308X offers Lux (lx) and foot-candle (fc) readout enabling you to quickly set lighting compactly, affordably, and with an easy-to-use design.
Three Ways to Measure
Take incident light readings for nearly foolproof exposure readings with the Lumisphere to quickly get the scene lit. The Lumidisc is perfect for lighting green screens, adjusting ratios and taking lux and foot-candle measurements. Reflected light readings enable measuring the brightness for subject tones, gray cards, light sources or window light.
Other valuable features include:
Updated Available ISOs: Now includes ISO 850 the native ISO of some of today's most popular video cameras.
Illuminated Display: Backlight LCD turns on automatically under EV5.
Calibration Compensation: Adjust the L-308X-U to your Film or Digital camera's exposure or matching the L-308X to other hand-held meters. (+/-1.0EV in 0.1 step)
Custom Setting: Three custom settings are available to select display mode, increment of measurement and unit of illuminance (lx or fc) to fit to your camera and metering requirements.
Illuminance Measurement: Lux(lx) and foot-candle(fc) display is especially used for cinematogaraphy, theatrical and other applications that require precise control of light source brightness. Either no display, lux or foot-candle is selectable in custom setting.
Sony 64GB UHS-II Tough G-Series SD Card
Designed for professionals who shoot in extreme conditions and require the highest performance. With bend-resistance that's 18-times greater than the SD standard, the highest level waterproof and dustproof grades (IP68), the fastest read speed at up to 300 MB/s and fastest write speed at up to 299 MB/s, the SF-G series TOUGH specification protects professional work.
Fast File Transfer
Take burst-shooting and high-resolution video recording to the next level with ultra-fast write speeds up to 299 MB/s — fast enough for even the highest performance DSLRs with a UHS-II interface.
Toughest Card
A monolithic construction with high hardness materials have resulted in high level of bend strength,18 times greater than the SD standard. This design eliminates the risk of physical damage and protect the data recorded onto the card.
Ribless
World's first ribless, no write protection switch design removed easy to break parts, such as rib and data protection switch of conventional SD cards, enhances reliability.
Highest level Waterproof and Dustproof
Completely sealed with monolithic structure, this card is waterproof (compliant to IPX8) and recorded data is undamaged even if the card is submerged in 5 meters of water for up to 72 hours.
Backward Compatible with UHS-I Compatible Equipment
While highest performance is obtained using a UHS-II compatible camera, users can also use these new cards in UHS-I compatible equipment with high performance (up to 95MB/s Transfer and 90MB/s Writing speeds) when using the UHS-II reader.
SD Scan Utility
SD Scan Utility helps you check the condition of your SD memory card. By scanning the flash memory, it tells you whether your SD memory card is working in good condition or is about to reach the limit.
File Rescue Downloadable Software
File Rescue software recovers files in XAVC S format taken by Sony digital imaging devices, up to 4K RAW image and MOV files. Sony/Nikon DSLR AVCHD format up to full HD 60p, and other types of files.
Sony Z-Series NP-FZ100 7.2V 2,280mAh Rechargeable Battery Pack
The Sony NP-FZ100 7.2V 2280mAh Battery Pack provides up to 2.2 times the power capacity than the previous Sony full-frame battery packs, ensuring longer shooting hours. It uses InfoLITHIUM technology that helps display the remaining battery power in percentage as well as a five-step icon on the camera's LCD screen. Long battery life ensures longer shooting times.
Sony Multi Battery Charger Adapter Kit
This NPA-MQZ1K Multi Battery Adaptor Kit rapidly charges up to four NPFZ100 Z-series rechargeable battery packs and can also be connected to the camera via a plug-in plate, providing dramatically extended operating time for sessions that can't be interrupted by battery changes. It includes two USB ports so that power can be delivered to the camera and a USB device simultaneously. LED indicators show the remaining power for each battery.
For Extended Shooting
This battery adapter can load four NP-FZ100 Z-series batteries and supports extended shooting. Never miss a photo opportunity again.
Supply Power to a Camera
This Multi Battery Adapter Kit can connect and supply electric power to a camera that uses either an NP-FZ100 Z-series or NP-FW50 W-series battery. By removing the cover for Z-series battery, the power plate fits cameras compatible with W-series battery.
Quickly Charges NP-FZ100 Batteries
The Sony Multi Battery Charger Adapter Kit quickly charges up to four NP-FZ100 Z-series batteries via AC adapter within about 480 minutes. Power charge condition is indicated in a 3-level LED when the "remaining battery power" check button is pressed.
Select Power Supply or Battery Charge
The DC Out/Charge switch placed at the center of the control panel allows you to choose either supplying power from the batteries or charging the batteries.
Two USB Ports
Camera/USB selector enables switching between DC OUT destinations to let you choose to supply electrical power to either the camera body or other electronic devices connected via USB ports.4
Setting Flexibility for Varied Shooting Scenes
This battery adapter provides three screw sockets on both top and bottom of the unit (a total of 6 sockets), allowing a flexible rig setup using a mounting plate and screws.
Turn Into a More Compact Size
If you remove battery protector and put battery port covers into place, Multi Battery Adapter turns into a smaller easy-to-carry adapter for two batteries
Ratings and reviews
Monica's Accessories Kit 1 with 135mm f/1.8 GM Lens Bundle
Monica's Accessories Kit 1 with 135mm f/1.8 GM Lens Bundle
---