Sony Xperia 5 III Smartphone with 21:9 HDR OLED 120Hz Display (Green) with Headphones Bundle
Sony Xperia 5 III Smartphone with 21:9 HDR OLED 120Hz Display (Green) with Headphones Bundle
Sony Xperia 5 III Smartphone with 6.1" 21:9 HDR OLED 120Hz Display (Green)
Sony WH-1000XM5 Wireless Noise Canceling Over-Ear Headphones (Black)
VanTop Nimbal M3 Handheld 3-Axis Gimbal Stabilizer for Smartphones
Phonesuit Energy Core - LCD PD Battery Pack - Ultra - 20W PD - 10,000mAh
Sony Xperia 5 III Smartphone with 6.1" 21:9 HDR OLED 120Hz Display (Green)
Sony Xperia 5 III Smartphone with 6.1" 21:9 HDR OLED 120Hz Display (Green)
Sony Xperia 5 III Smartphone with 6.1" 21:9 HDR OLED 120Hz Display (Green)
Sony Xperia 5 III Smartphone with 6.1" 21:9 HDR OLED 120Hz Display (Green)
Sony Xperia 5 III Smartphone with 6.1" 21:9 HDR OLED 120Hz Display (Green)
Sony Xperia 5 III Smartphone with 6.1" 21:9 HDR OLED 120Hz Display (Green)
Sony Xperia 5 III Smartphone with 6.1" 21:9 HDR OLED 120Hz Display (Green)
Sony Xperia 5 III Smartphone with 6.1" 21:9 HDR OLED 120Hz Display (Green)
Sony Xperia 5 III Smartphone with 6.1" 21:9 HDR OLED 120Hz Display (Green)
Sony Xperia 5 III Smartphone with 6.1" 21:9 HDR OLED 120Hz Display (Green)
Sony Xperia 5 III Smartphone with 21:9 HDR OLED 120Hz Display (Green) with Headphones Bundle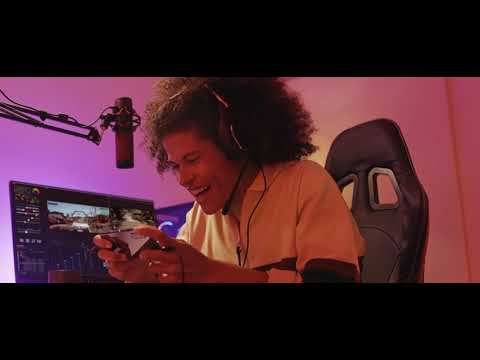 Product highlights:
Qualcomm Snapdragon 888 5G
6.1-inch 21:9 HDR OLED 120Hz display
Qualcomm Snapdragon elite gaming
Dual PD + object tracking
Dedicated shutter button and 3.5mm audio jack
3 versatile lenses with 1 variable telephoto lens
AI super-resolution zoom
Optical SteadyShot with flawless eye
Starting at $95/mo or 0% APR.
---
---
---
Need help deciding?
Contact us right now!
Call or chat with one of our experts.
In the box
Sony Xperia 5 III Smartphone with 6.1" 21:9 HDR OLED 120Hz Display (Green)
Sony Xperia 5 III Smartphone with 6.1-inch 21:9 HDR OLED Display (Green, XQBC62/G)
XQZ-UC1 Power Delivery Quick Charger
XQZ-UB1 USB Type C Media Cable
Startup Guide
Important Information Leaflet
Limited 1-Year Warranty
Sony WH-1000XM5 Wireless Noise Canceling Over-Ear Headphones (Black)
Sony WH-1000XM5 Wireless Noise Canceling Over-Ear Headphones (Black)
Collapsible case
3.5mm Audio Cable
Charging Cable (USB-A to USB-C)
VanTop Nimbal M3 Handheld 3-Axis Gimbal Stabilizer for Smartphones
VanTop Nimbal M3 Handheld 3-Axis Gimbal Stabilizer for Smartphones
Limited 2-Year Warranty
PhoneSuit Energy Core - LCD PD Battery Pack - Ultra - 20W PD - 10,000mAh
PhoneSuit Energy Core - LCD PD Battery Pack - Ultra - 20W PD - 10,000mAh
Limited 1-Year Warranty
Sony Xperia 5 III Smartphone with 21:9 HDR OLED 120Hz Display (Green) with Headphones Bundle
Combining impressive speed with compact design, level up your entertainment and creativity with the Xperia 5 III. The Sony Xperia 5 III Smartphone with a 120Hz immersive 6.1-inch 21:9 HDR OLED display. This bundle by Focus Camera includes the Sony Xperia 5 III Smartphone with 6.1-Inch 21:9 HDR OLED 120Hz Display, headphones, a gimbal, and a battery pack.
Sony Xperia 5 III Smartphone with 6.1" 21:9 HDR OLED 120Hz Display (Green)
The Xperia 5 III takes entertainment and creativity to another level with a powerful performance in a compact design. The Sony Xperia 5 III Smartphone sports 6.1-inch 21:9 HDR OLED Display, and features the latest technologies and a camera developed with Sony´s Alpha camera engineers to produce exceptionally fast autofocus in a smartphone. Watch everything in stunning cinema quality with a refresh rate of 120Hz. It also includes a versatile triple camera with four focal lengths and a dedicated shutter button.
OLED Display on a Smartphone
The new Xperia 5 Mark III's 21:9 6.1-inch HDR OLED display with a 120Hz refresh rate provides outstanding cinema quality. It also includes DSEE sound that accurately upscales more high-quality to your compressed music.
Qualcomm Snapdragon 888 5G
The Xperia 5 III packs a Qualcomm Snapdragon 888 5G Mobile Platform with industry-leading innovations in 5G, AI, gaming, photography, and many more. It empowers you to game, capture, cross-task, and connect like never thought possible with staggering multi-gigabit speeds and enhanced performance from a faster CPU and GPU than on the previous model.
Qualcomm Snapdragon Elite Gaming
Enhance your gaming experience with Qualcomm Snapdragon Elite Gaming. The gameplay is optimized to give you the best experience.
Outstanding ZEISS quality in your Xperia
The ZEISS optics calibrated and designed specifically for your Xperia smartphone. The ZEISS T* coating contributes to exquisite rendering and contrast by reducing reflections.
Four Versatile Lens
The Xperia 5 III sports three lenses in versatile focal lengths: 16mm, 24mm, and 70, 105mm. These lenses provide users high-quality shots. The optics are high-class ZEISS quality for creative shots as intended.
360 Reality Audio and 360 Spatial Sound
If the music source you're listening to is a 2-channel stereo, then a new - 360 Spatial Sound – comes into play. It enables the Xperia to up-mix your favorite stereo tracks into an immersive sound experience, in real-time. It also plays and reproduces 360 Reality Audio on its stereo speakers and produces powerful, balanced true stereo sound.
Audio Equalizer
The audio equalizer lets you heighten sounds such as footsteps or gunshots, so you can hear your opponents coming and react before they do.
L-γ Raiser (Low Gamma Raiser)
L-γ raiser (Low gamma raiser) enhances image details in dark areas, it highlights your enemies without overexposing bright areas of the screen. So, you can hit them before they hit you.
Optimize V.C. Microphone
The smartphone also features optimize V.C. microphone that reduces the background noise based on your chosen headset type.
Sony WH-1000XM5 Wireless Noise Canceling Over-Ear Headphones (Black)
Your World. Nothing Else.
The WH-1000XM5 headphones rewrite the rules for distraction-free listening. 2 processors control 8 microphones for unprecedented noise cancellation and exceptional call quality. With a newly developed driver, DSEE – Extreme and Hi-Res audio support the WH-1000XM5 headphones provide awe-inspiring audio quality.
These noise-canceling headphones get even better
See how the WH-1000XM5 noise-canceling headphones combine our best ever noise-canceling technology with superlative sound for a truly remarkable listening experience.
Industry-leading noise Cancellation
From airplane noise to people's voices, our WH-1000XM5 wireless headphones with 8 microphones for noise cancellation keep out more high and mid-frequency sounds than ever. And with the new Auto NC Optimizer, noise-canceling is automatically optimized based on your wearing conditions and environment.
Multi Noise Sensor Technology
With 8 total microphones, these headphones are our biggest step forward in noise-canceling technology. Ambient sound is captured even more accurately for a dramatic reduction in high-frequency noise. Thanks to the new Auto NC Optimizer, noise-canceling performance is always automatically optimized based on wearing conditions and external environmental factors such as atmospheric pressure.
Incomparable noise processing
Specially developed by Sony, the Integrated Processor V1 unlocks the full potential of our HD Noise Canceling Processor QN1. This unique combination of technology controls 8 microphones to deliver unprecedented noise-canceling quality.
Newly designed driver
A new 30mm precision-engineered driver unit featuring a soft TPU (Thermoplastic Polyurethane) edge enhances noise canceling, especially in low-frequency ranges, helping you enjoy your music precisely without ambient noise. The carbon fiber composite material is lightweight and the high rigidity dome improves sound clarity, especially in high-frequency ranges.
Magnificent sound, engineered to perfection
The light and rigid precision-engineered driver unit improve high-frequency sensitivity for more natural sound quality. Sony's unique technologies include a premium lead-free solder containing gold for excellent conductivity, Fine Sound Resistor for even power distribution, and optimized circuitry for an improved signal-to-noise ratio to ensure clear, consistent sound. The WH-1000XM5 supports High-Resolution Audio and High-Resolution Audio Wireless, thanks to LDAC, our industry-adopted audio coding technology. Using Edge-AI (Artificial Intelligence), DSEE Extreme™ upscales compressed digital music files in real-time.
Crystal Clear hands-free calling
With Precise Voice Pickup Technology and advanced audio signal processing, the person on the other end of the call will hear your voice clearly, even when you are in noisy situations. Our noise reduction algorithm was developed with AI machine learning using more than 500 million voice samples to suppress ambient noise and extract your voice clearly in a wide range of environments.
4 microphones, focused on your voice
Equipped with 4 beamforming microphones, the WH-1000XM5 headphones are calibrated to only pick up your voice. An improved signal-to-noise ratio enables them to catch every single word, even when there's a lot of noise around.
Speak-to-Chat
As soon as you start a conversation, Speak-to-Chat automatically stops your music and lets in ambient sound – handy if you want to keep your headphones on or talk hands-free. This smart feature uses microphones built into your headphones and advanced audio signal processing to recognize and react to your voice. Once your chat is over, your music starts playing again automatically.
Voice Control and Instant Pause/Play
Just take the headphones off and the music stops – a capacitive sensor knows when you are wearing them. It also helps improve detection accuracy and design. Just say "OK Google" or "Alexa" to activate your preferred voice assistant. Enjoy entertainment, connect with friends, get information, listen to music and notifications, set reminders, and more.
Multipoint Connection
For total convenience, these Bluetooth headphones can be paired with two Bluetooth devices at the same time. So when a call comes in, your headphones know which device is ringing and connects to the right one automatically. You'll also be able to quickly switch your headphones to either of the two devices at the touch of a button.
All day comfort with an elegant design
These lightweight headphones are beautifully finished in newly developed soft-fit leather. This material fits snugly around the head with less pressure on the ears while keeping out external sounds. Our elegant design with stepless slider, seamless swivel and hanger, and silent joints, makes WH-1000XM5 a pleasure to wear.
All day power and quick charging
With up to 30 hours of battery life, you'll have enough power even for long trips. If you need to charge in a hurry, you can get 3 hours worth of charge after just 3 minutes with an additional USB-PD compatible AC adapter.
VanTop Nimbal M3 Handheld 3-Axis Gimbal Stabilizer for Smartphones
VanTop Nimbal M3 Handheld 3-Axis Gimbal Stabilizer for Smartphones allows you to capture smooth and steady shots without sacrificing freedom of movement. It has quick operation and a simple setup. the stabilizer can be handled with one hand. It has an included tripod. The 3-Axis Gimbal Stabilizer can take a maximum load of 250g and has up to 15-hour of runtime.
Smart Tracking
Automatically recognizes your face and follows you wherever you go or you draw a virtual box on the object and start tracking (Effective distance: 0.5m to 2m).
Hitchcock Effect
You can pull off a Hitchcock effect with your smartphone and create an astonishing cinematic effect and set no limit to your creativity.
Inception Mode
When on inception mode, you can rotate your camera as you push in on a subject to get spinning shots and fascinating footage.
Action Mode
Respond quickly to subtle movements and keep up when shooting fast-paced scenes. You never miss any shots.
Panorama
Capture breathtaking scenes with automatic 180-degree, 320-degree, and 3×3 panoramas, offering a magnificent view.
Slow Motion and Time Lapse
Records 8X slow-motion videos to snap every moment without losing any details(Only for IOS). Take a compressed look at the world around you. Feel free to see how a scene can change dramatically over time with Hyperlapse and Motionlaps.
PhoneSuit Energy Core - LCD PD Battery Pack - Ultra - 20W PD - 10,000mAh
The PhoneSuit Energy Core LCD PD Battery Pack provides the high capacity battery power you need to charge all of your Smartphones and mobile devices when on the go. Integrating a powerful 10,000 mAh rechargeable battery pack and 2 full USB-A output ports for charging virtually any device. The Energy Core easily fits in your pocket, purse or bag for wherever you may take it. Great for travel and long camping trips too! The perfect iPhone charger, Samsung charger, Smartphone charger and more!
Ratings and reviews
Sony Xperia 5 III Smartphone with 21:9 HDR OLED 120Hz Display (Green) with Headphones Bundle
Sony Xperia 5 III Smartphone with 21:9 HDR OLED 120Hz Display (Green) with Headphones Bundle
---