Panasonic LUMIX G Leica DG Vario-Elmarit 8-18mm f/2.8-4.0 Professional MFT Lens
Panasonic LUMIX G Leica DG Vario-Elmarit 8-18mm f/2.8-4.0 Professional MFT Lens
Panasonic LUMIX G Leica DG Vario-Elmarit 8-18mm f/2.8-4.0 Professional MFT Lens
Panasonic LUMIX G Leica DG Vario-Elmarit 8-18mm f/2.8-4.0 Professional MFT Lens
Panasonic LUMIX G Leica DG Vario-Elmarit 8-18mm f/2.8-4.0 Professional MFT Lens
Panasonic LUMIX G Leica DG Vario-Elmarit 8-18mm f/2.8-4.0 Professional MFT Lens
Panasonic LUMIX G Leica DG Vario-Elmarit 8-18mm f/2.8-4.0 Professional MFT Lens
Panasonic LUMIX G Leica DG Vario-Elmarit 8-18mm f/2.8-4.0 Professional MFT Lens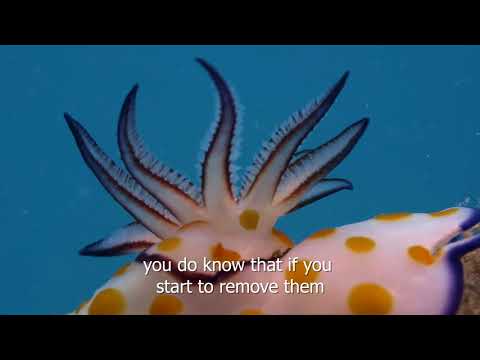 Panasonic LUMIX G Leica DG Vario-Elmarit 8-18mm f/2.8-4.0 Professional MFT Lens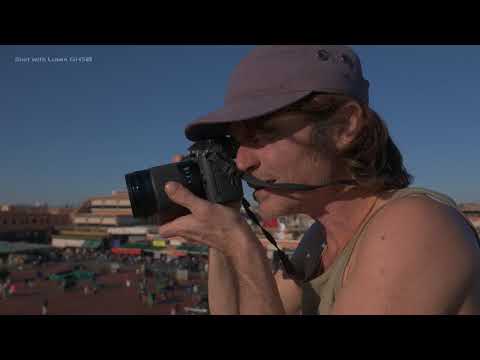 Product highlights:
Focal length: 8-18mm
Aperture range: f/2.8 - 22
Micro Four Thirds mount lens
2.25x Optical Wide Angle Zoom
1 Aspherical ED Lens and 3 Aspherical lenses
2 ED Lenses and 1 UHR Lens
Panasonic's Nano Surface Coating
67mm Lens Filter Thread
Fast Focus Tracking via 240 fps AF Drive
Splashproof, Dustproof and Freezeproof Metal Body
---
Need help deciding?
Contact us right now!
Call or chat with one of our experts.
In the box
Panasonic LUMIX G Leica DG Vario-Elmarit 8-18mm f/2.8-4.0 Professional MFT Lens
Panasonic LUMIX G Leica DG Vario-Elmarit 8-18mm f/2.8-4.0 Professional MFT Lens
Lens Cap
Lens Rear Cap
Lens Hood
Lens Storage Bag
Limited 1-Year Manufacturer's Warranty
Panasonic LUMIX G Leica DG Vario-Elmarit 8-18mm f/2.8-4.0 Professional MFT Lens
Panasonic LUMIX Mirrorless Micro Four Thirds lenses deliver a no-compromise approach to optical performance for modern interchangeable camera enthusiasts and professionals. As an optical partner of legendary Leica Lenses, the LUMIX Leica DG Vario-Elmarit 8-18mm f/2.8-4.0 wide angle zoom lens features the highest standards of detail and sharpness. Built for the outdoors, this professional grade lens features a splashproof, dustproof and freezeproof design when mounted on a compatible LUMIX G Mirrorless camera. Featuring a fast 240-fps Auto Focus drive that is quite and ideal for 4K video and still photography.
Wide Angle Zoom
Designed to shine even under adverse weather conditions, this wide angle combines nimble mobility with legendary Leica Lens performance. From ultra-wide-angle 8mm landscapes to 18mm in close-in spaces, the corner-to-corner clarity of this Leica DG lens expresses every detail, even in low light (f/2.8-4.0). For greater creativity in both photos and videos, this lens accommodates 67mm filters.
The Ultimate in Optics
With a Leica DG Lens you shoot with the ultimate in optical quality and performance. Each lens meets and exceeds the strict quality standards set by Leica Camera AG. Thanks to the sophisticated, pro-level design of these lenses, distortion is minimized to render brilliant, edge-to-edge clarity and detail in all your images.
Defy the Elements
With its splash/dust/freezeproof construction, this durable lens is also tough enough to withstand heavy field use in nearly any weather or location. The system inside is protected from sand, rain and temperature. Now there's nothing holding you back from capturing the creative nature, landscape and other shots you want.
Video Support
With the H-E08018 lens you will experience smooth aperture changes without sudden jumps in exposure during video capture, its silent design delivers enhanced audio capture in any scene. Just as reliably, its stunning AF performance records excellent 4K video, where precise focusing is especially essential.
Nano Coatings
Reduce unwanted ghosting and flaring for clarity with the Panasonic's Nano Surface Coating. Developed by Panasonic, this ultra-thin coating reduces bothersome reflections across the entire light spectrum. The result: Crystal-clear pictures even when shooting a light source in the dark.
Construction
The exceptional H-E08018 lens comprises 15 elements in 10 groups. The Aspherical (ASPH) Extra-Low Dispersion (ED) lens helps reduce size and weight, for high-resolution, high-contrast images from corner to corner. It also reduce size and weight, effectively preventing spherical and distortion aberration. The Extra-Low Dispersion Lenses lenses correct chromatic aberration rendering sharp, high-contrast images with clear colors from corner to corner. Thanks to the Ultra High Refractive Index lens that improves optical performance, reduces size and weight and achieves uniform image quality from the center to the edges of the image.
Ratings and reviews
Panasonic LUMIX G Leica DG Vario-Elmarit 8-18mm f/2.8-4.0 Professional MFT Lens
Panasonic LUMIX G Leica DG Vario-Elmarit 8-18mm f/2.8-4.0 Professional MFT Lens
---